I came across this Global Force Wrestling Can Coolie and this thing is marketed towards people who presumably fall under all of the following categories:
A). People who absolutely must keep their vintage sealed can of 7-Up Gold chilled no matter where they take it.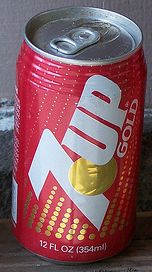 B). People who want to promote Jeff Jarrett's Global Force Wrestling (which has yet to announce a show or roster yet… but maybe soon?).
C). People who have nothing better to do with their $5.
Why not do something more sensible with your money and buy access to The WrestleCrap Archives instead?
It won't keep your soda cold, but it will give you endless hours of laughs!