Many of our fellow Crappers have been asking for online access to the archives for years. Finally, finally…IT IS HERE!
Yep, right here. Or if you'd like, you can see the upper left button on the page: Archives!
The entire WrestleCrap archives, everything we've ever posted from April 1, 2000 (!!!), is now available to you ONLINE.
Every induction, every Someone Bought This, every Jobber of the Week, every Ramblings, every Mailbag, everything we've EVER written.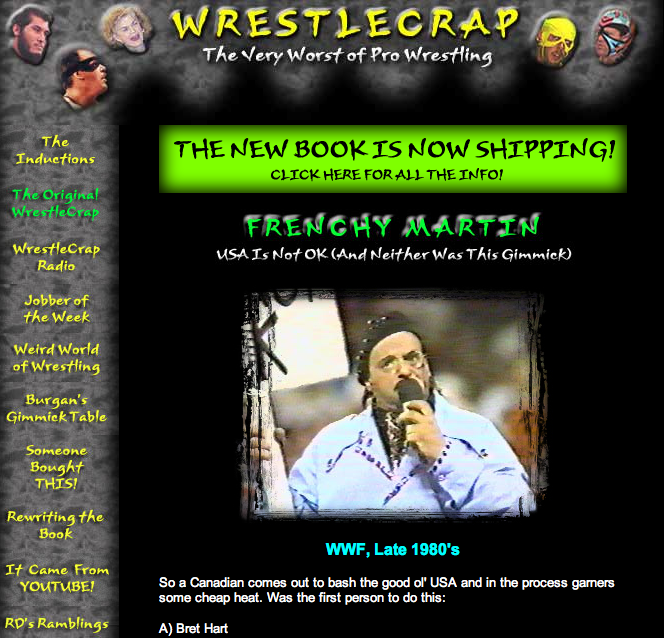 Again – it's everything we've ever, EVER written – it's there for your amusement in its original formatting.
And yes, by original, we mean ORIGINAL. Maybe you prefer the old rainbow vision version of the site?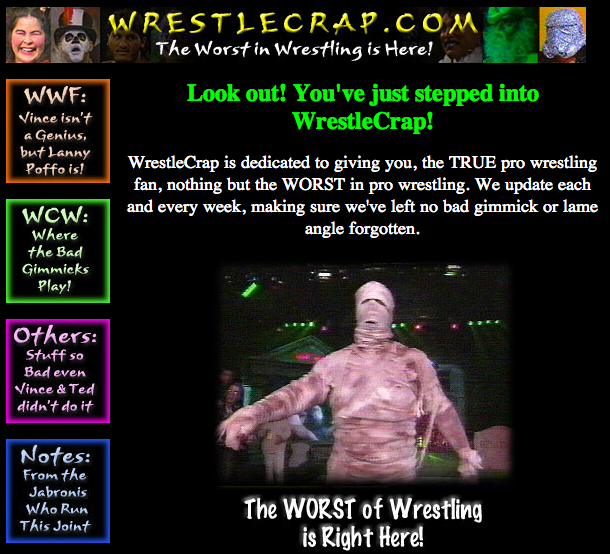 It's there!
Remember the DEFINITIONS?
There there there!
Are you a WrestleCrap Radio fan?
Every single episode is there.
EVERY.
SINGLE.
EPISODE.
Maybe you want to WATCH WrestleCrap Radio?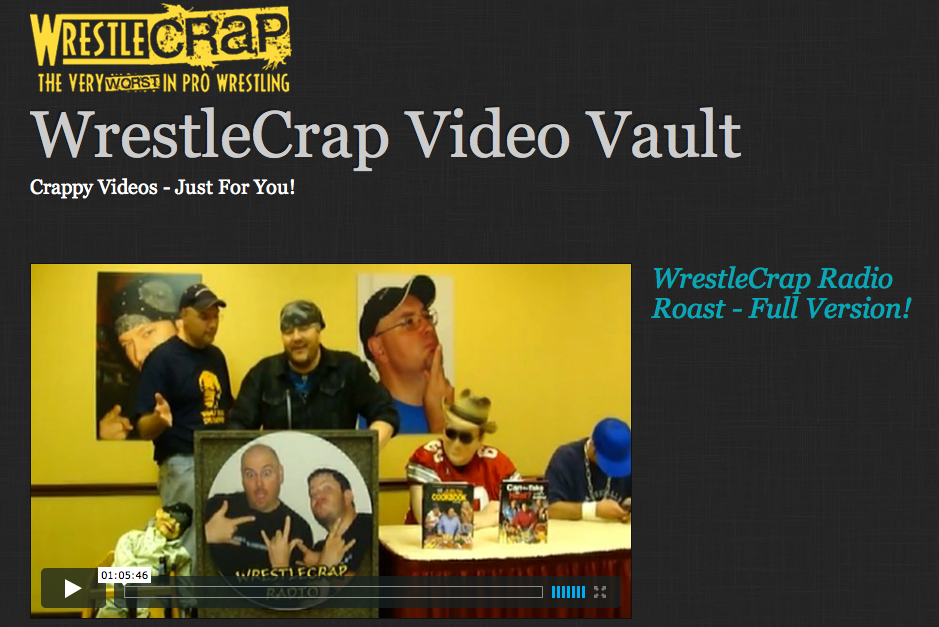 We've got you covered! You can also watch every single WrestleCrap DVD we've ever released: The WrestleCrap Radio Roast, The WrestleCrap Radio Shoot Interview, The Worst of RD Reynolds, all in full screen, full length glory anywhere you'd like.
To gain access to this monumental amount of content that would take you at least 43 life times to read, listen to, and watch, we are asking that you to make a ONE-TIME donation to the site via PayPal. We simply need to be able to cover the expenses of doing this, so we are asking for a small pittance for literally years of labor on the site. And by "small pittance", we mean SMALL pittance: we are asking for a one-time donation of $14.95 for access to this area of the site. OR…you can simply support the site via our new Patreon page by clicking here!
Hundreds of hours of audio, a gazillion articles, more video than you could ever stomach…just ONE MEASLY DONATION!
So what ya waiting fer? Click here to donate and get access to all the Crap!
Please note: As we are new to this, we ask that you please give us 48 hours to send you your username and password upon payment.
Thanks so much for being a Loyal Crapper!