You too can own this Dixie Carter "Dixieland" shirt (or "Dixie Land" if you're going by the actual shirt logo design) for just $24.99.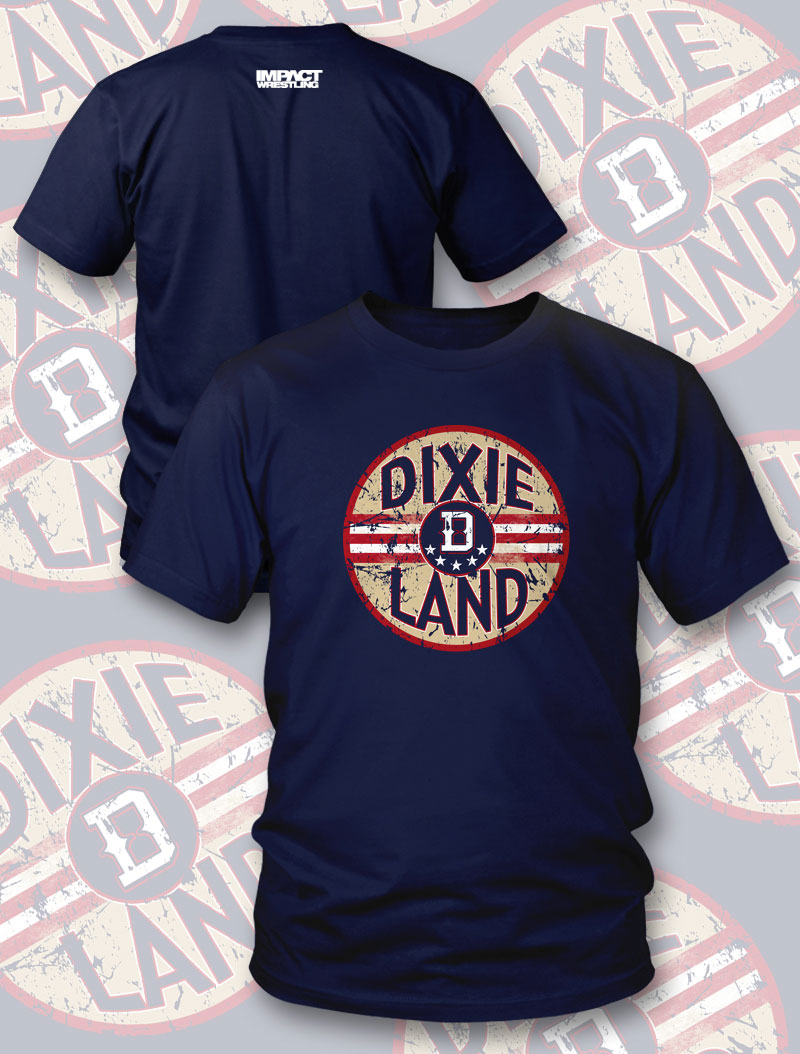 They really should have put "Oh I Wish I Was In Dixie. Hooray! Hooray!" on the back of it.
That would've been a License To Print Money(™) for sure!
The same people who'd buy this probably also bought the Dixie Carter figure. 
Hey, instead of buying this stupid Dixie Carter t-shirt, why not buy yourself access to The WrestleCrap Archives instead?
It's cheaper, funnier, and best of all unlike this shirt, The WrestleCrap Archives won't shrink in the laundry!