Yes, you can now buy your own TNA Impact Wrestling Dixie Carter figure for just $29.99 plus shipping.
And better yet; it's autographed by Dixie herself! License To Become A Collectable!
They even have a little contest going. I'll let them explain:
Buy your exclusive autographed Action Figure of TNA President Dixie Carter from ShopTNA.com. Then, follow @TNADixie on Twitter and post a picture of your action figure along with your location and#WhereIsDixie . Every picture posted enters you for a chance to win IMPACT WRESTLING merchandise, a TNA Heavyweight Championship Replica Belt or even a phone call from TNA President Dixie Carter!
Oh boy! Let me go get my credit card and order this right away so I can have the chance to talk to Dixie Carter! That would be an enthralling and stimulating conversation, for sure!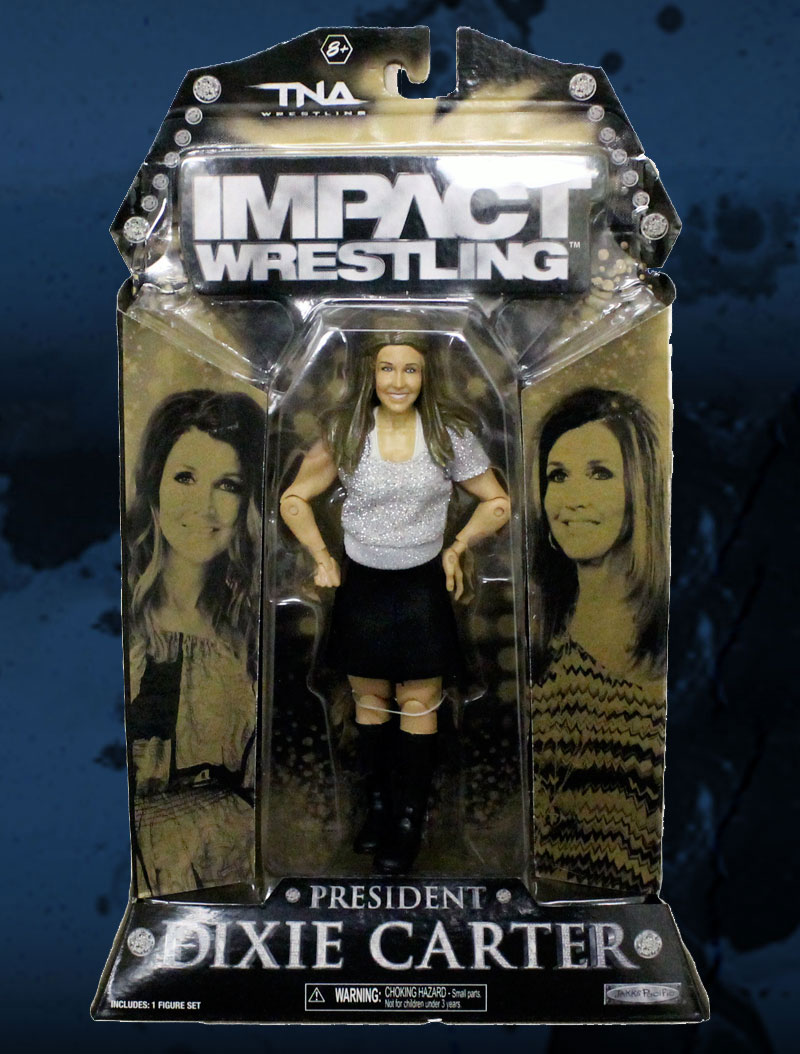 The figure doesn't even look anything like her, save for the vapid smile. I mean, Dixie is a fairly good looking woman, but this figure is just hideous.
Would it be inappropriate of me to say that the figure looks more like a hyperactive crack-addicted hooker than Dixie Carter? Oh well, too late.
With that outfit, the figure looks like a homely version of Julia Roberts (well, Julie's body double, anyway) from the Pretty Woman poster…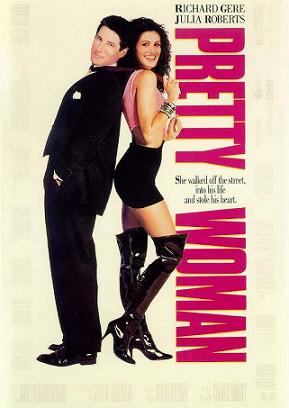 I think even figure collectors are going to take a pass on this one.
Please note that Dixie is a CHOKING HAZARD. I'll let you make your own jokes, there…
So Dixie, I guess you're pretty happy about having your own figure, right?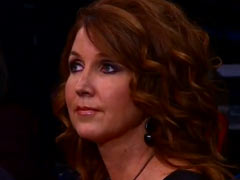 Um… Okay, your expression really says it all, doesn't it?
I swear Dixie went to the Linda McMahon School Of Emoting And Acting. She must've graduated top of her class with Honors…
Anyway, thanks to Crapper Jordan Mishkin for alerting me to this unbelievably dumb figure.
I think it's probably the least desirable figure I've ever seen. Can you Crappers think of any that are even worse than this one? Leave a comment below!