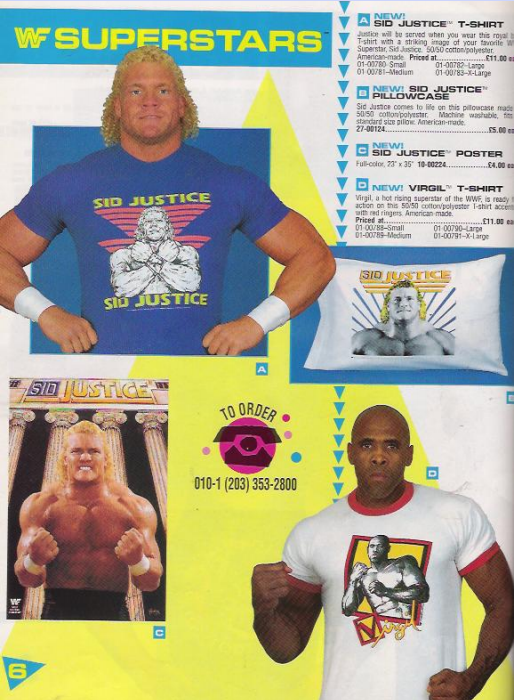 Wait, you're telling me that if I time travel back to 1991 and order from this WWF catalog, I can proudly wear a Virgil shirt during the day, and rest my head upon a classy image of Sid Justice at night as I stare at my Sid Justice poster that I've taped to my ceiling wall?
Sold, sold, and sold!
I especially like the Sid t-shirt where it looks like he's about to take a Trust Fall.
Hey WWE; why don't you reproduce that Virgil shirt and sell it today in your line of classic shirts?
LICENSE TO PRINT MONEY!
Some of these pictures came from @WWFMagArchive on Twitter.