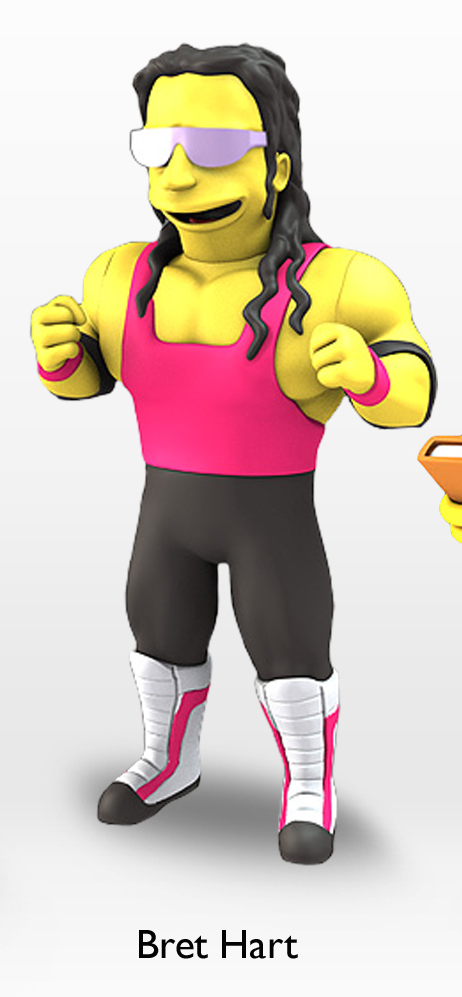 A Bret Hart Simpsons figure is out now based on Bret's appearance in this Simpsons episode.
It looks pretty accurate to me!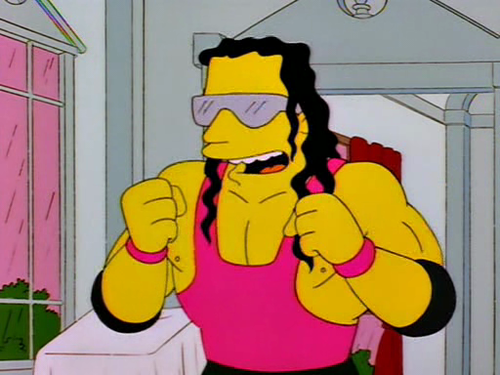 He's part of a line of celebrity figures being released in celebration of The Simpsons' 25th (!) Anniversary.
WHOO-HOO!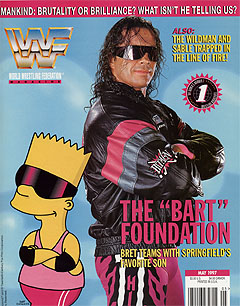 More information is available here.
There's no Amazon listing for it yet but if you find one, shoot me an email and I'll add a link here.