Before it was a TV talent show, the X-Factor was the name of a forgettable wrestling faction with one unforgettable quirk.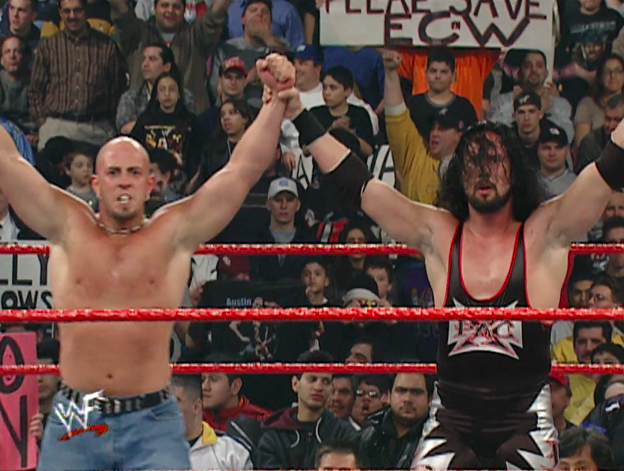 The foundations of X-Factor were laid one night in February 2001. That night, X-Pac made his return from injury, along with former Clique affiliate Justin Credible…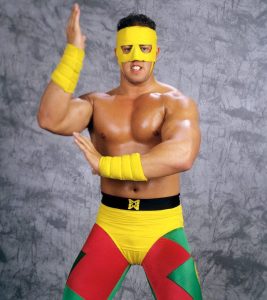 …who had just jumped from the dying ECW.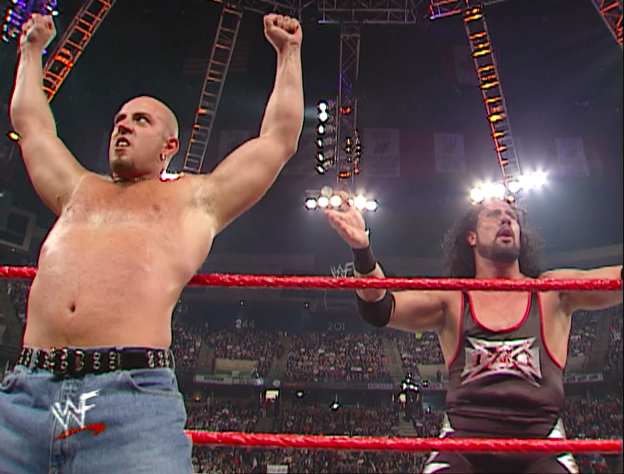 The partnership promised to freshen up X-Pac, whose character was still stuck in 1998.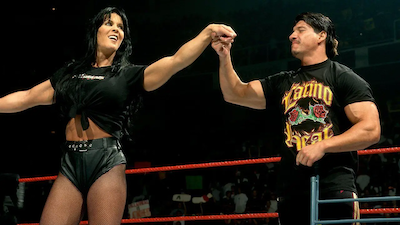 See, Triple H was now The Game, Chyna was Mamacita and the Ninth Wonder of the World, and Billy Gunn was Mr. Ass and later, The One.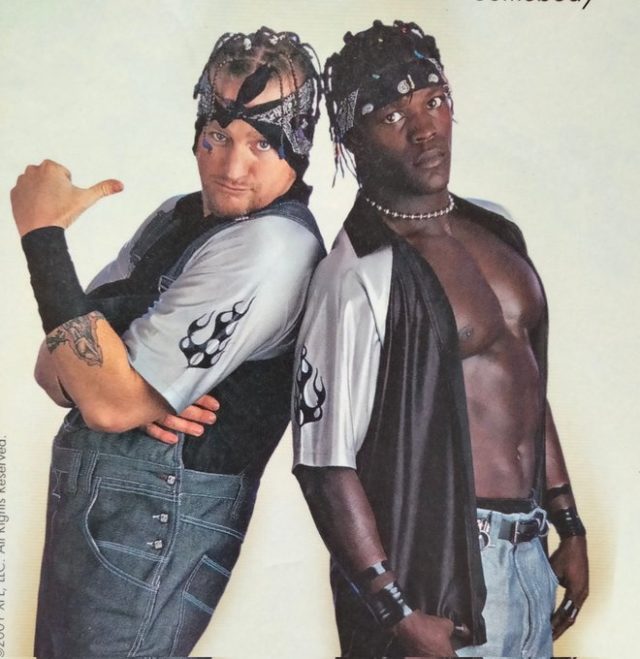 Even Road Dogg had a brief turn as a rowdy rappin' furniture mover before his release.
But X-Pac was still the D-X guy, from his theme music to his crotch chops, right down to his very name. What he needed was a faction all his own, as far from D-Generation X as possible.
Thus, the WWF put him and Credible with Albert, palette-swapped his gear, and named them "X-Factor".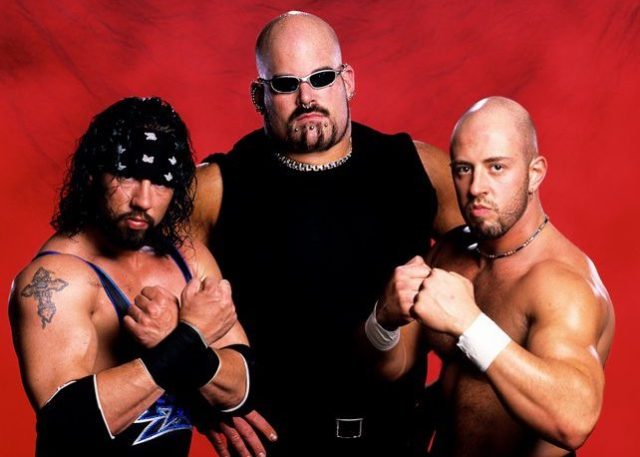 Another key to success would be music; originally the group arrived for their undercard matches to a rather generic rap song…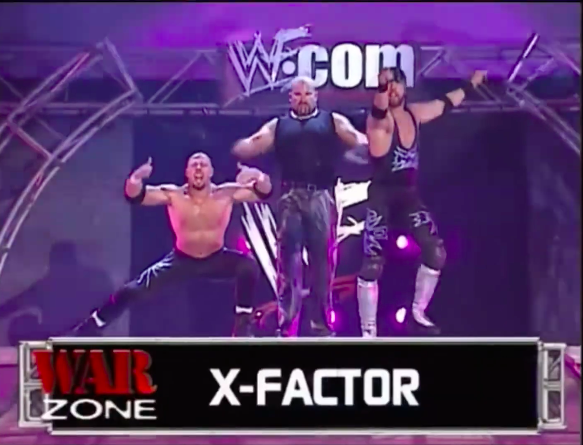 …one peppered with an awful lot of yeahs and yos.
But the trio of Baldo, X-Pac, and bald X-Pac failed to impress. Ironically for a group called X-Factor, the faction was missing something. A certain je ne sais qua. A certain — you guessed it —
Godawful Uncle Kracker entrance theme!
On the post-Wrestlemania Raw, X-Factor's familiar rap intro gave way to the wussiest wrestling theme song ever imagined. And not just the wussiest song, but the wussiest lyrics of the wussiest part of the wussiest song.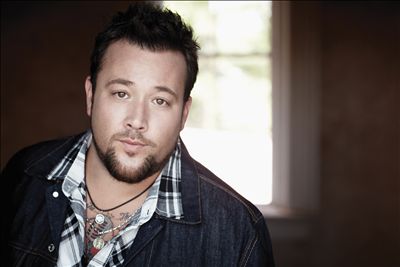 The theme's whiplash-inducing tonal shift made this writer laugh out loud upon first listen. He (meaning I) figured it was part of a new storyline, where some prankster had switched X-Factor's music for a sensitive country ballad.
But the WWF was serious. And regardless of whether the song sucked major ass, neither the announcers nor the wrestlers could offer anything but praise for the track.
What the Federation could do, though, was overlay sound bites from X-Factor's original theme to add a bit of edge. The result:
Aggressive rapper: "Yo ya dealin' wit da X-Factor!"
Sappy country crooner: "I got everything I ever wanted, and I'll never give that baaaack"
Rapper: "Yo! Yo!"
Crooner: "I know you hate —"
Rapper: "X-Factor!"
Crooner: "— but you ain't gotta look at me like that."
"I know you hate X-Factor"? Jeez, even the lyrics admitted no one could stand these guys.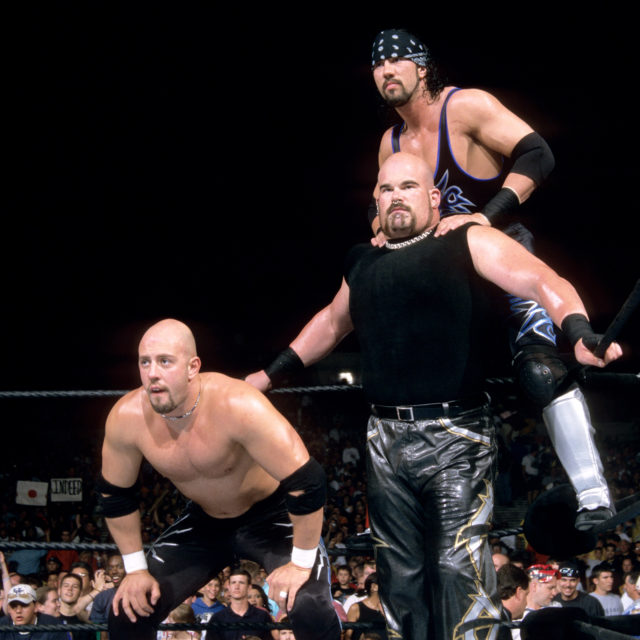 According to Justin Credible, who'd secured the Uncle Kracker tune, the idea was to get heat. Whenever fans heard the music signaling X-Factor's arrival, they'd groan.
Not boo, but groan, as in, "Ugh, not these guys again".
X-Pac Heat
Not coincidentally, the term "X-Pac heat" was coined around this time. But despite fans wanting X-Factor off their screens and especially off their speakers, they began racking up championships.
X-Pac beat Jeff Hardy for the Light Heavyweight title…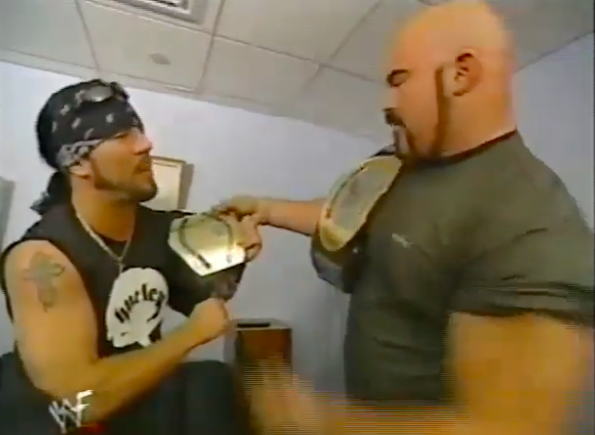 …and, incomprehensibly, Albert beat Kane for the Intercontinental title…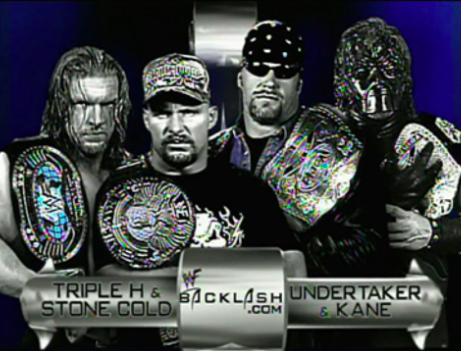 …a belt that had been defended in a PPV main event just two months earlier. A bit of a step down, don't you think?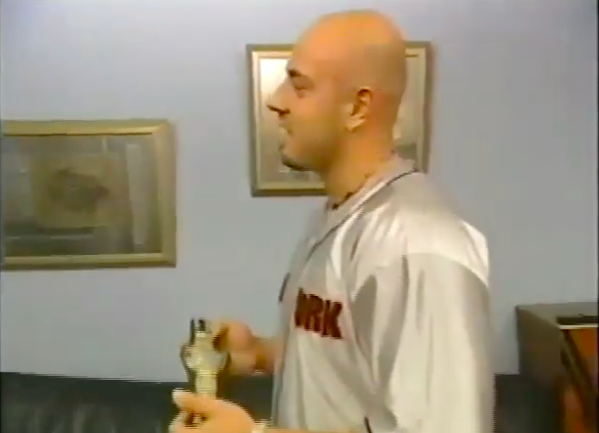 Credible, the only member without a title, joined the Alliance, garnering the former ECW champion some much-needed heat.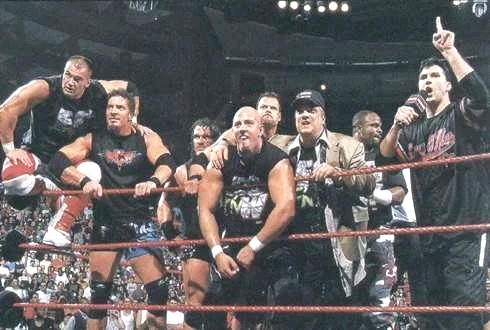 Sunday Night Heat, specifically, where he faced Albert to open the very next TV taping. See, by joining the Alliance, Credible had effectively quit X-Factor, now WWF good guys by default.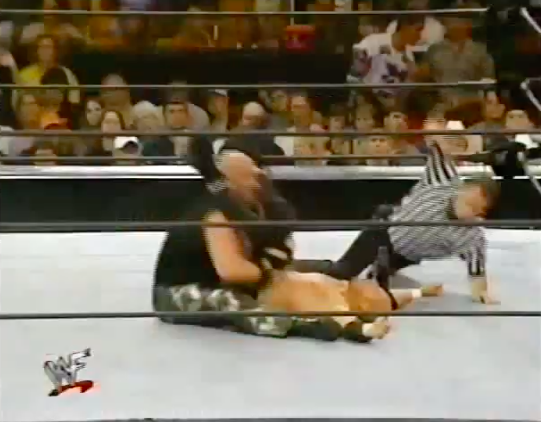 Capping off their hours-long feud, Baldo beat Aldo, who then did nothing else of note for his remaining sixteen months in the promotion.
X-Pac, now ostensibly a babyface, had a much higher-profile bout against Billy Kidman at the Invasion PPV. Just before the match, to solidify Kidman as the heel, the company showed him taking direct orders from the hated McMahon children…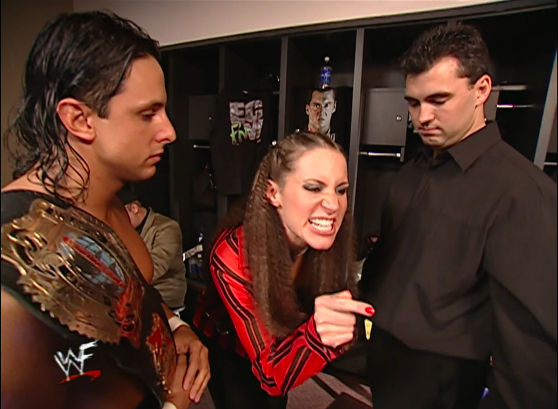 …who sought nothing less than the destruction of the beloved World Wrestling Federation.
Regardless, fans drowned out the commentary with bell-to-bell chants of "X-Pac sucks"…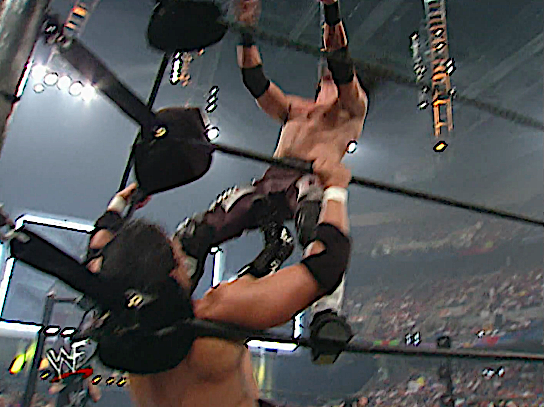 …and cheered for Kidman, especially when he booted X-Pac square in the crotch.
After dropping his belt, Albert joined X-Pac in the X-Factor Exception to the Alliance storyline. Much like how Rob Van Dam's spectacular performances made him the sole babyface in the Alliance, the X-Factor's stench of suck made them the only heels on the WWF side.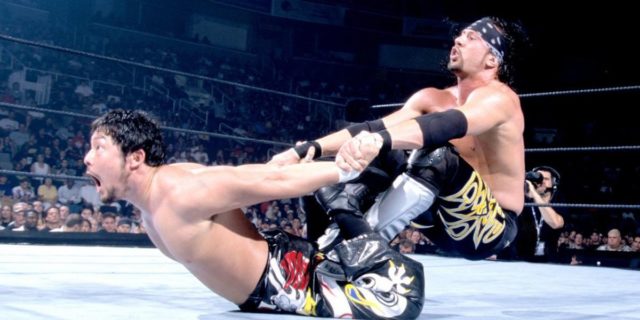 As if quarantined, the X-Factor started wrestling primarily (babyface) WWF superstars, preventing the spread of cheers to any more Alliance members.
No one mourned, or noticed, when X-Factor quietly disbanded. By the time the Invasion storyline ended, Albert had begun teaming with Scotty 2 Hotty as the Hip-Hop Hippo…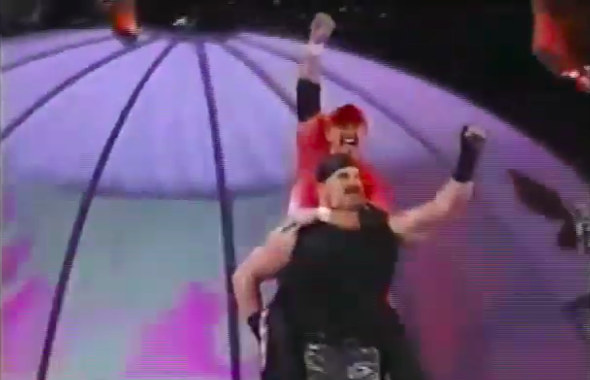 …and Mick Foley said of an injured X-Pac that "nobody knows where he is, and not a whole lot of people seem to care".
Likewise, due to licensing issues, Uncle Kracker's legendary wrestling theme is missing from the WWE Network.
As for any aspiring wrestlers hoping to make an impact with a bold entrance theme, might I suggest this tour de force from Amy Grant?
You could even remix it.