It's amazing to ponder the butterfly effect in wrestling. Consider this: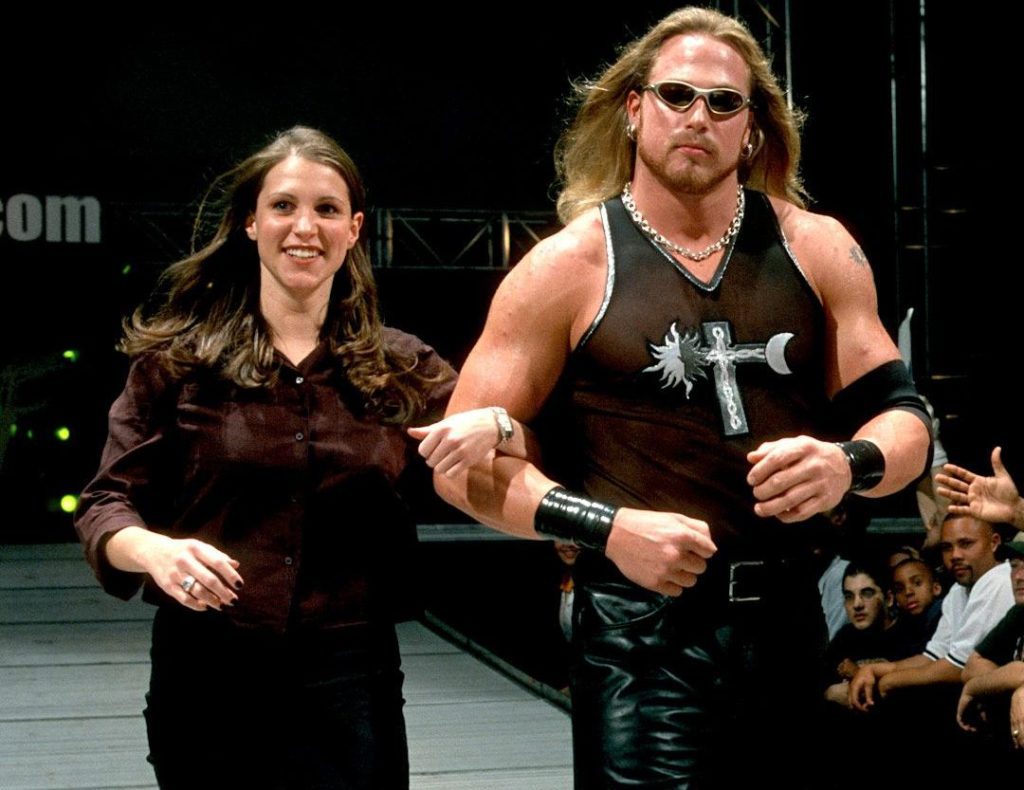 There's a straight line running from Vince Russo thinking up a Stephanie McMahon-Test romance with no end game in 1999…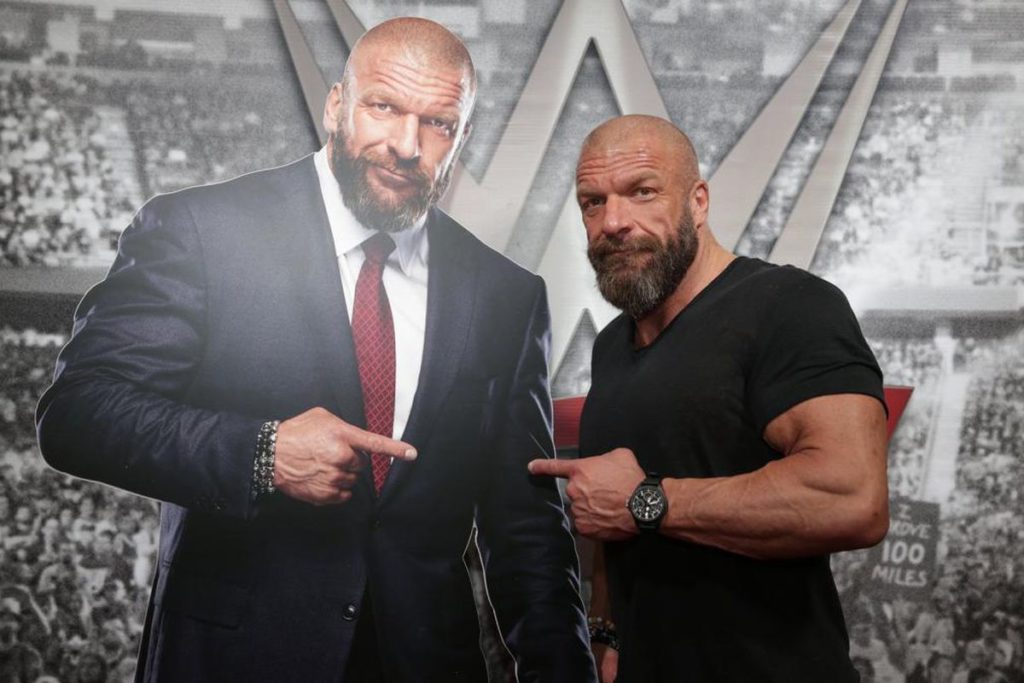 …to Triple H being a lock to take over as WWE Chairman in this, the Year of Our Lord, Two Thousand and Nineteen. [RD – Could you adjust the year for whenever we end up publishing this?]
But the immediate aftermath of Triple H marrying Stephanie McMahon on-screen wasn't the Reign of Terror or the creation of NXT and the Performance Center, but trivial stuff like the topic of this week's induction.
On the December 20th edition of Raw, Triple H arrived to cut a promo…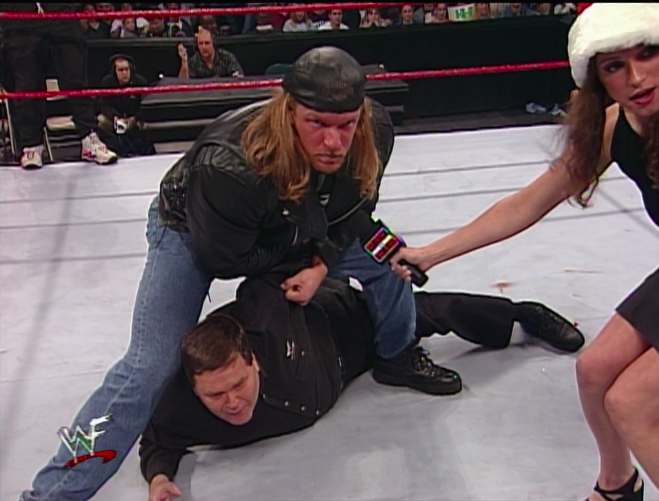 …which, as often happened in 1999, ended up with Triple H trying to break Jim Ross's arm while his significant other held the mic.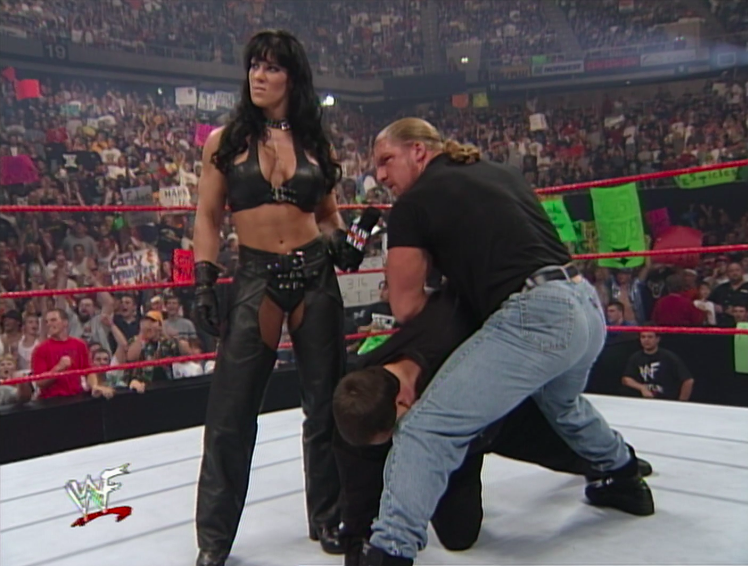 This time, though, Mankind arrived just in time to prevent such a travesty. And he had a few choice words for Mrs. Triple H.
I'm not saying the WWF in 1999 was, like, misogynistic or anything, but Stephanie had been a heel for barely a week, and already even Mick Foley was calling her a whore…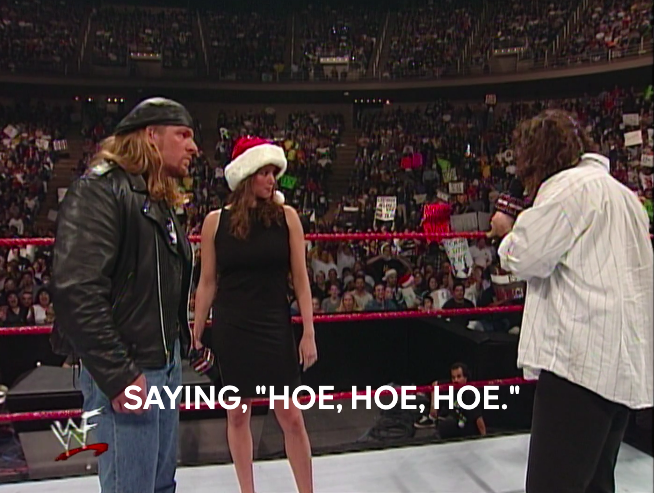 …(albeit as a play on the famous expression, "Whore Whore Whore! Merry Christmas").
Triple H, irate at this slight on his bride's honor, booked Mick Foley in a boiler room brawl – a brutal match that can only be won by running away – against an opponent to be named (fifteen minutes) later.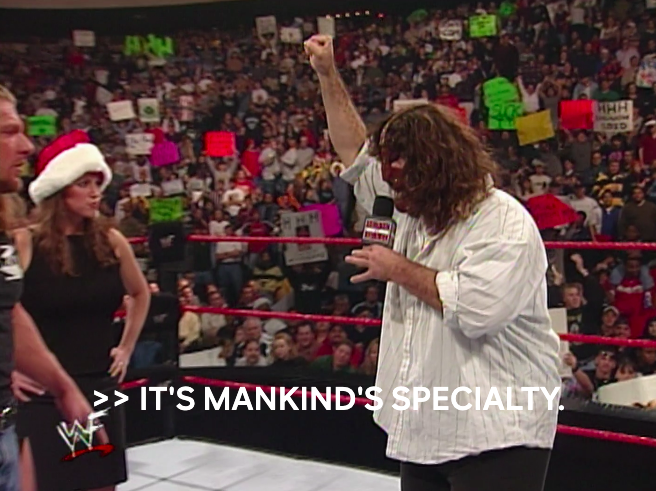 It was Santa Claus.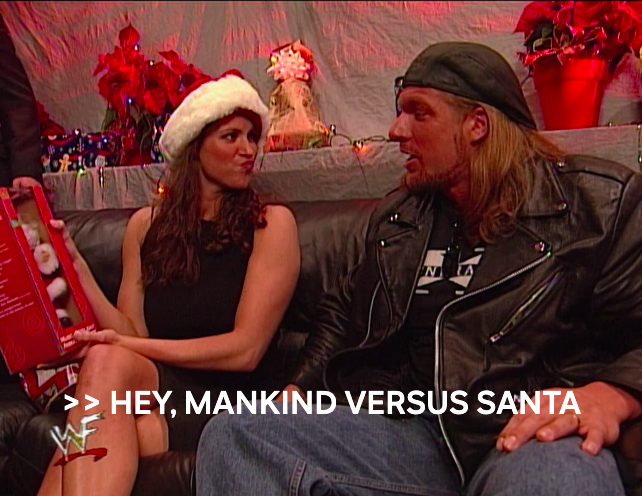 "Santa Claus?" asked Jim Ross. What did I just say, JR?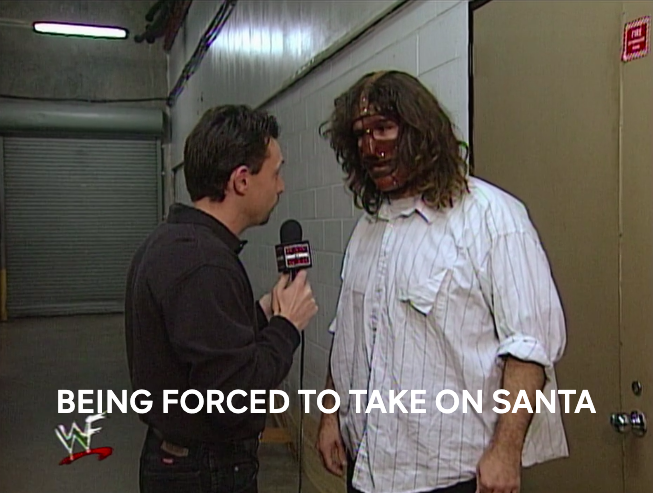 After a commercial break, former war correspondent Michael Cole pressed Mick Foley on this grim news. A distraught Foley proceeded to cut a soul-searching promo on his match with Santa Claus…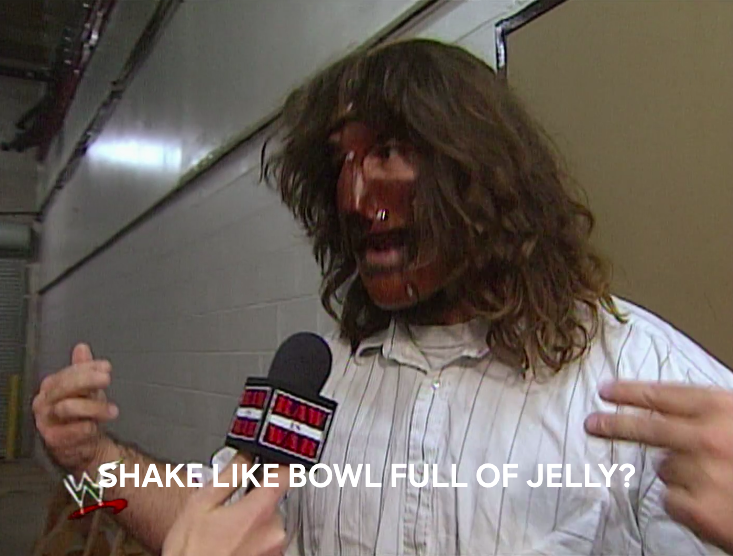 …deconstructing the very notion of being a "tough guy" like his ECW "Anti-Hardcore" promo but with more references to bowls full of jelly.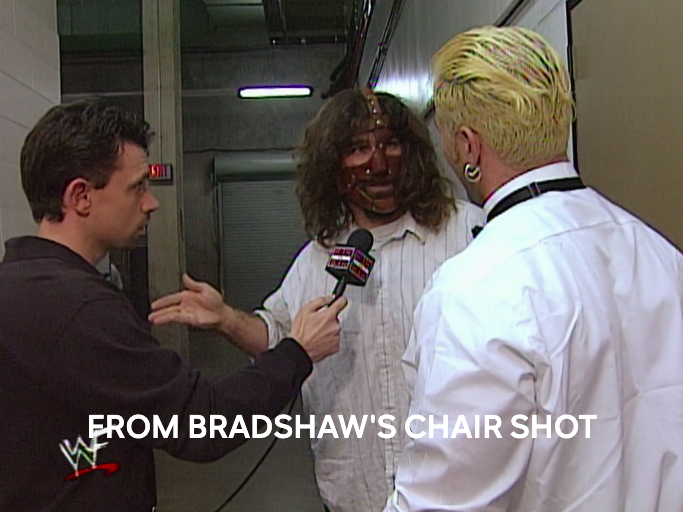 Before Mankind could wax philosophical about Donder and Blitzen, he was interrupted by Rodney. Mankind joked that Rodney must still be "goofy" from a recent chair shot to the head…
…right before calling Michael Cole, "Santa Claus". (Foley would retire two months later due to years of head trauma)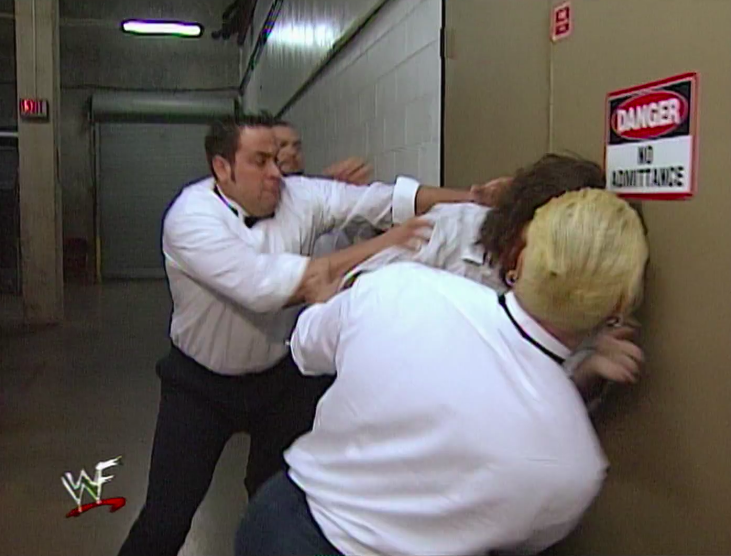 The Mean Street Posse triple-teamed Foley and chucked him into the boiler room to meet his destiny.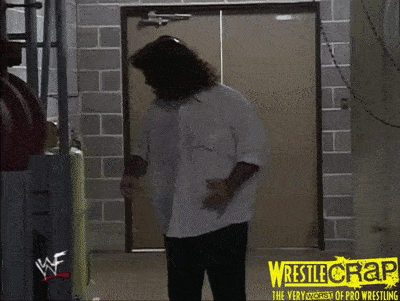 Now, this wasn't some phony Santa — this was the real deal. This was the same Chris Kringle who celebrated with Bret Hart in '92…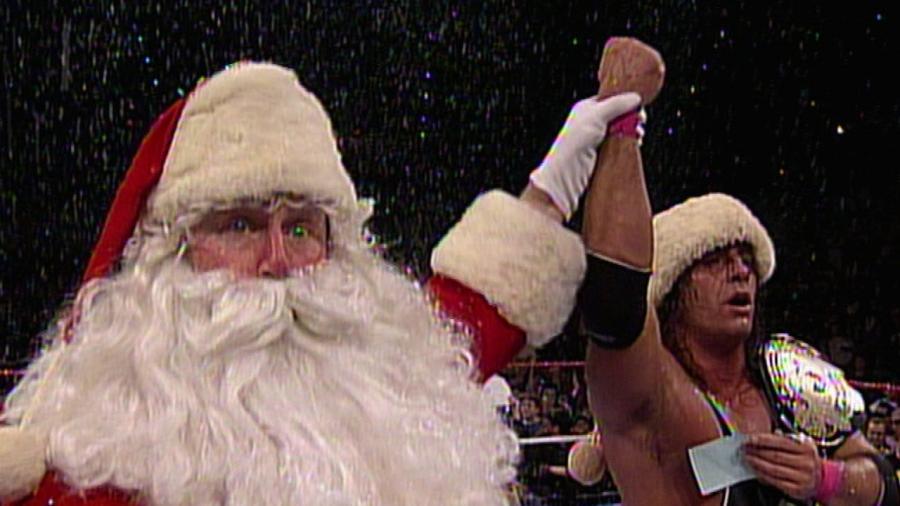 …gifted Dink to Doink in '93…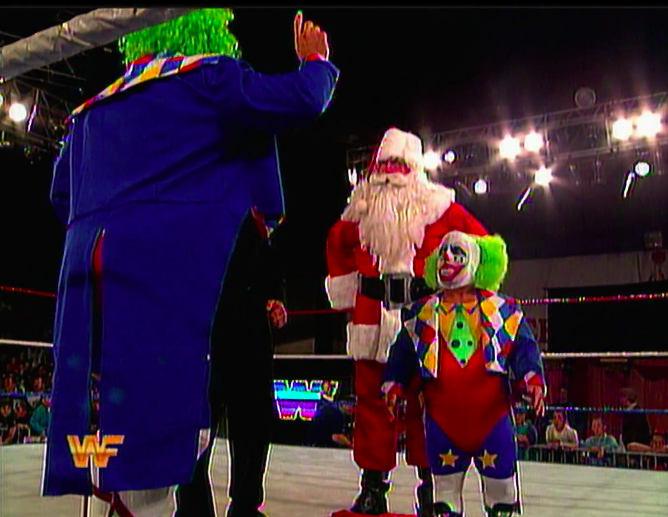 …and broke a hip letting Mabel sit on his lap in '94.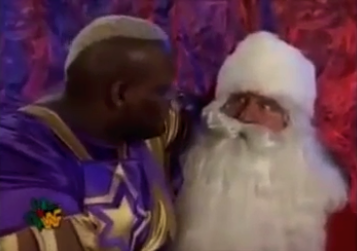 But why was Santa at a 1999 Raw? Easy – I assume he had a standing invite from Vince McMahon but didn't keep up with the product enough to know the boss had stormed off a week before. It was the busy season up at the North Pole, after all.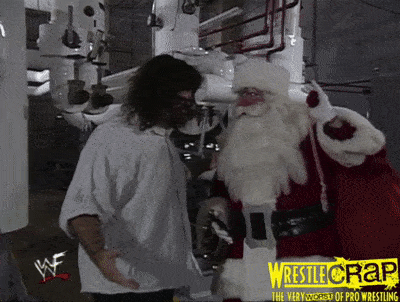 What was baffling was how Santa, standing around in a boiler room, couldn't believe his ears when Mankind told him they'd just been booked in a boiler room brawl together. This was the first the jolly fat man was hearing of it! Not that it would have made much sense for St. Nick to take booking orders from Triple H, but that would at least have explained what Santa was doing in the boiler room in the first place.
So I guess Santa just hangs out in the bowels of wrestling arenas.
Mick Foley, not wanting to end up on the naughty list, offered Santa a free trip out of the boiler room and an easy victory over the three-time champion.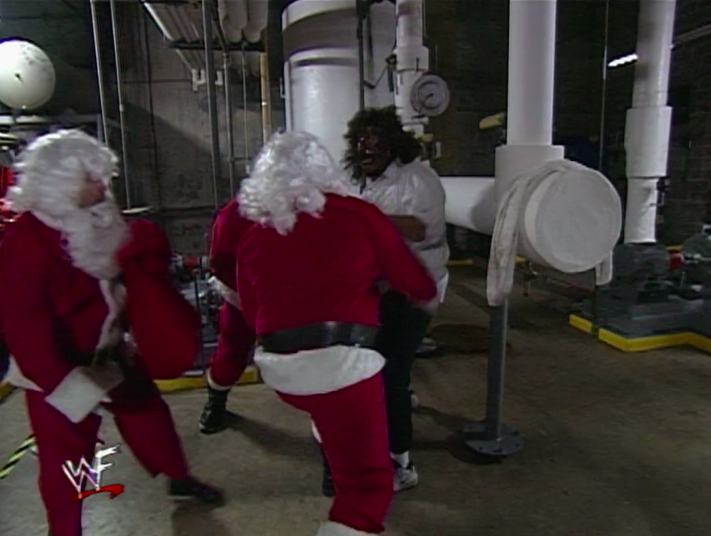 But wait! 'Twas a set-up, as three other Santa Clauses jumped Mick Foley from behind.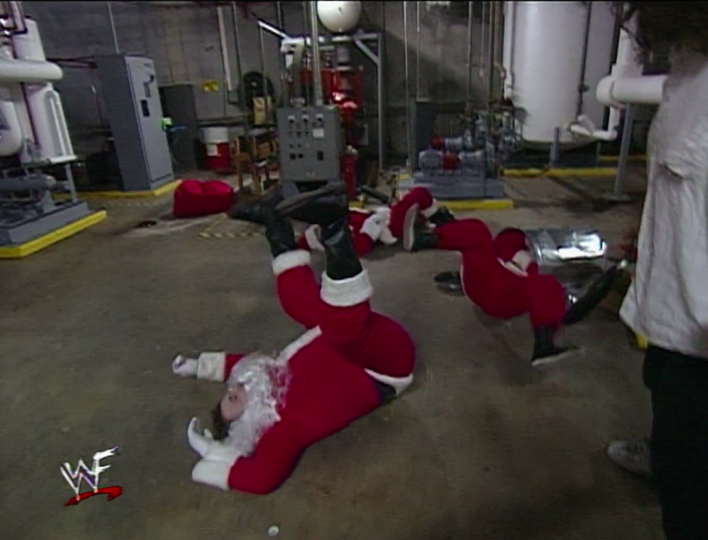 Mankind made quick work of these three impostors, banging them up with trash cans…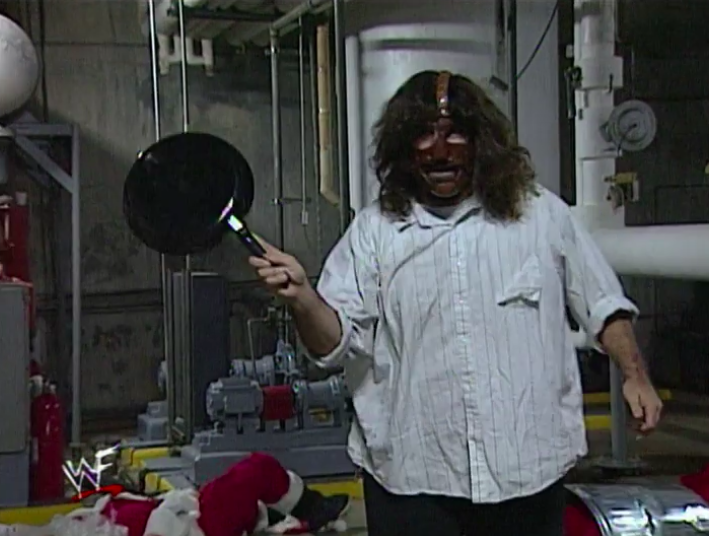 …and your standard boiler room frying pan.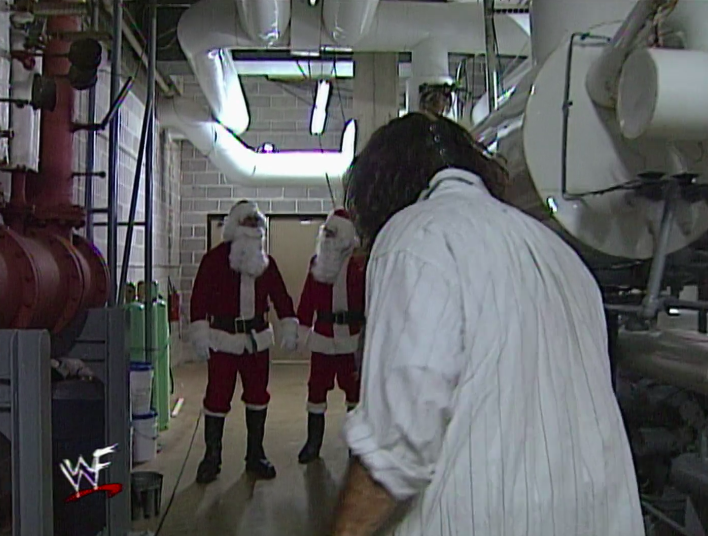 Foley made his way toward the exit, reneging on his promise to put over Santa Claus, but was blocked by two more red-suited hoodlums.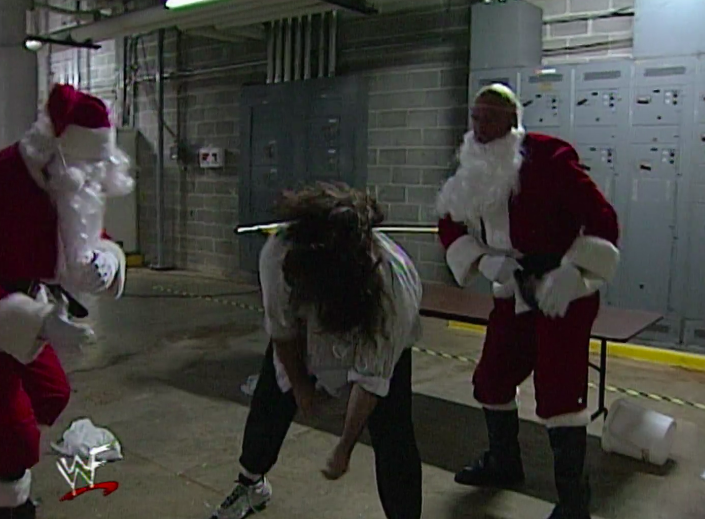 This time, it was the New Age Outlaws under the hats and beards.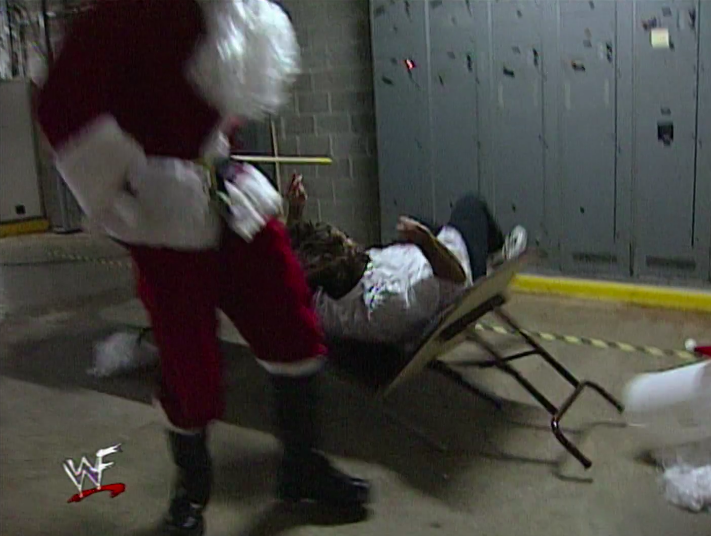 Billy Claus and The Road Claus put Foley through an everyday boiler room table…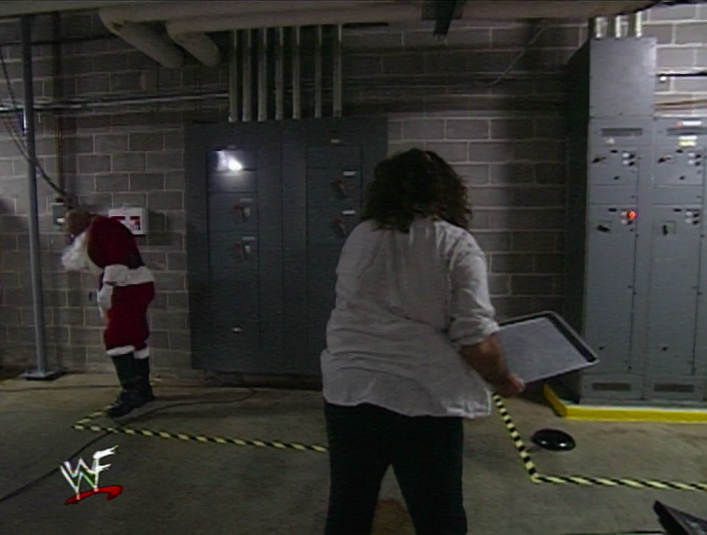 …but the hardcore legend fought back with a typical boiler room cookie sheet.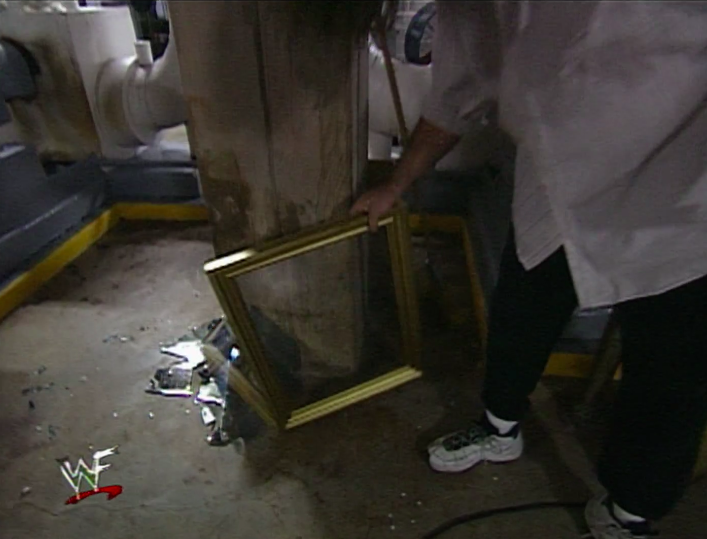 Mankind looked ready to finish the Outlaws off with a run-of-the-mill boiler room picture frame and glass…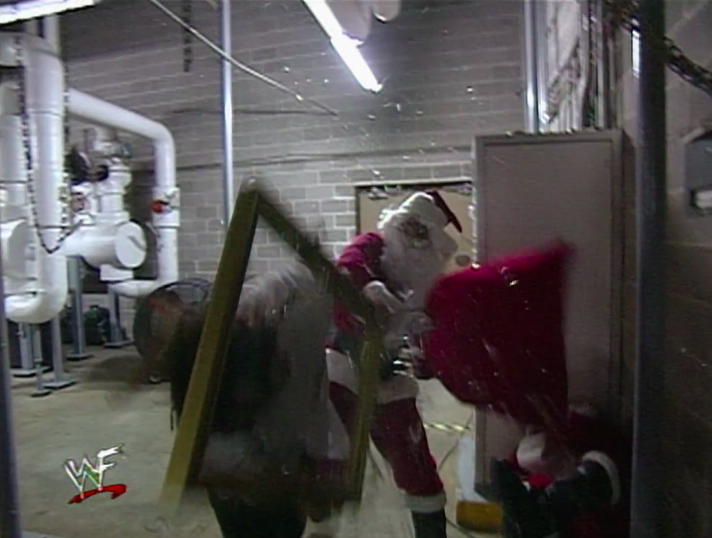 …until a seventh, big-nosed Santa Claus crashed the party.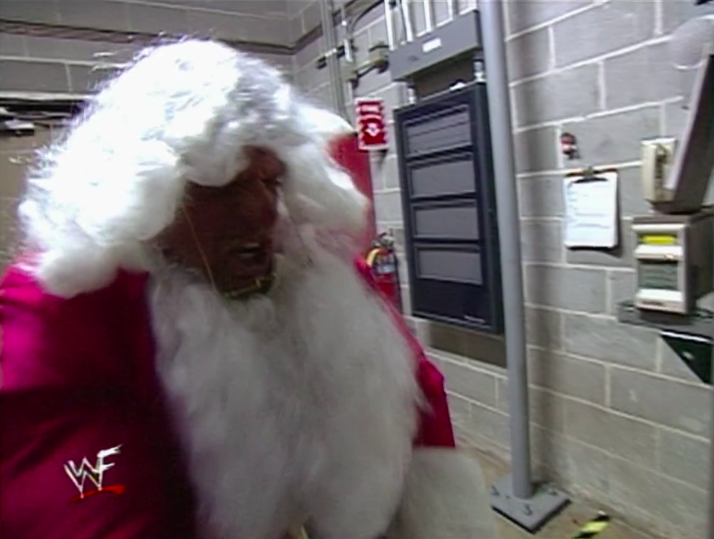 Not only did this Santa lay out Mankind and make an obscene gesture, but he seriously misquoted Clement Clarke Moore:
"And I heard him exclaim,
As he rose out of sight,
"I've got two words for all:
Suck it!"
Ya stupid jerk."
That didn't even rhyme.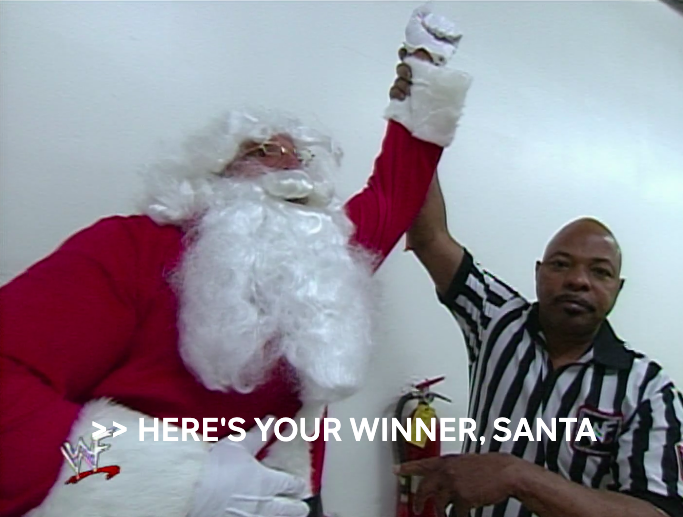 St. Trips then sauntered out of the boiler room, where Teddy Long raised his hand and declared Santa Claus the winner like it was just another day at work.
After the commercial break, Triple H was already back in his backstage lounge watching the replay of his match.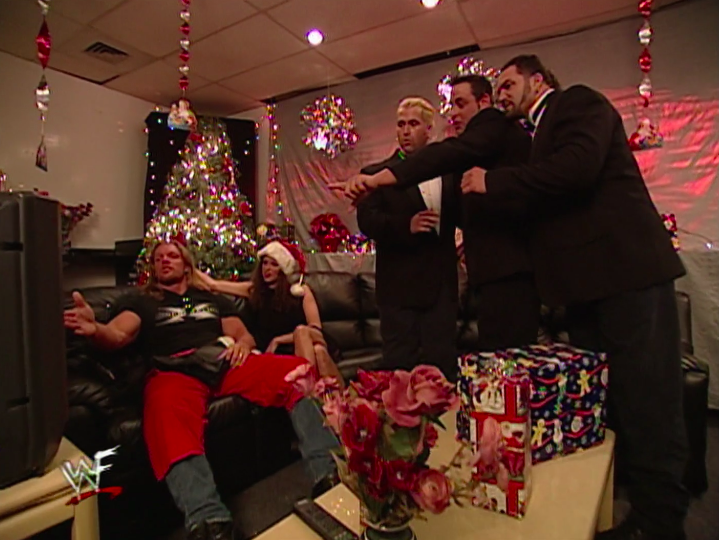 I wouldn't blame Triple H for basking in the satisfaction of a job well done; crooked match or not, The Game had the foresight to have three extra goons and six Santa suits on hand that night.
But instead of acknowledging his victory, Triple H (still in his Santa pants and boots) lavished praise on "Santa Claus"…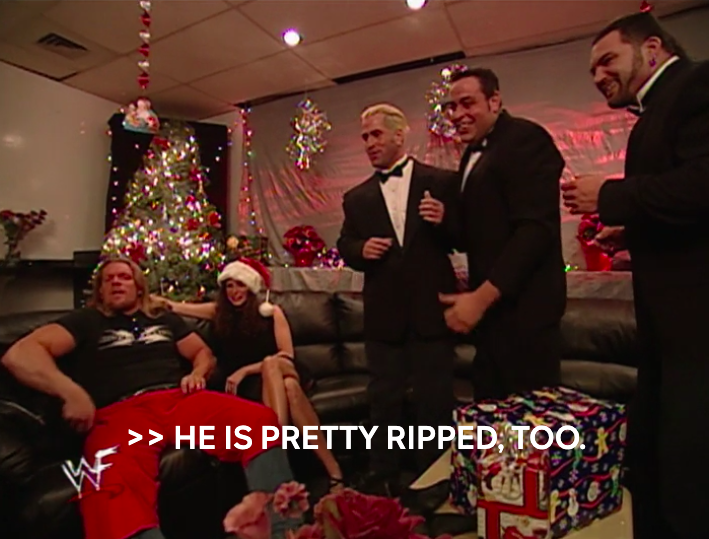 …insisting the fake St. Nick was not only an entirely different person, but a prime slab of beef, to boot.
At least he didn't brag about the size of his "sack".