As hinted earlier, this induction is about Balls.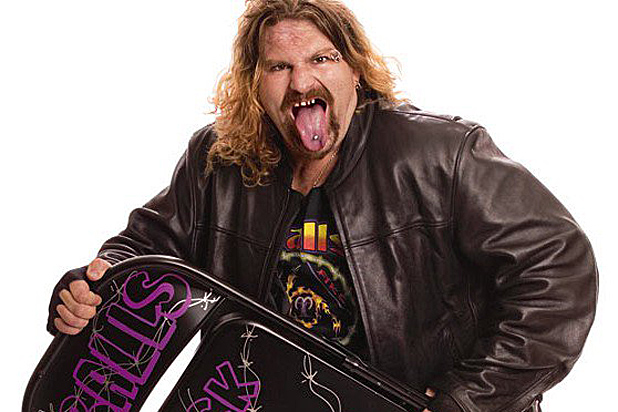 LaVar Ball and his sons Lonzo and LaMelo Ball, to be specific.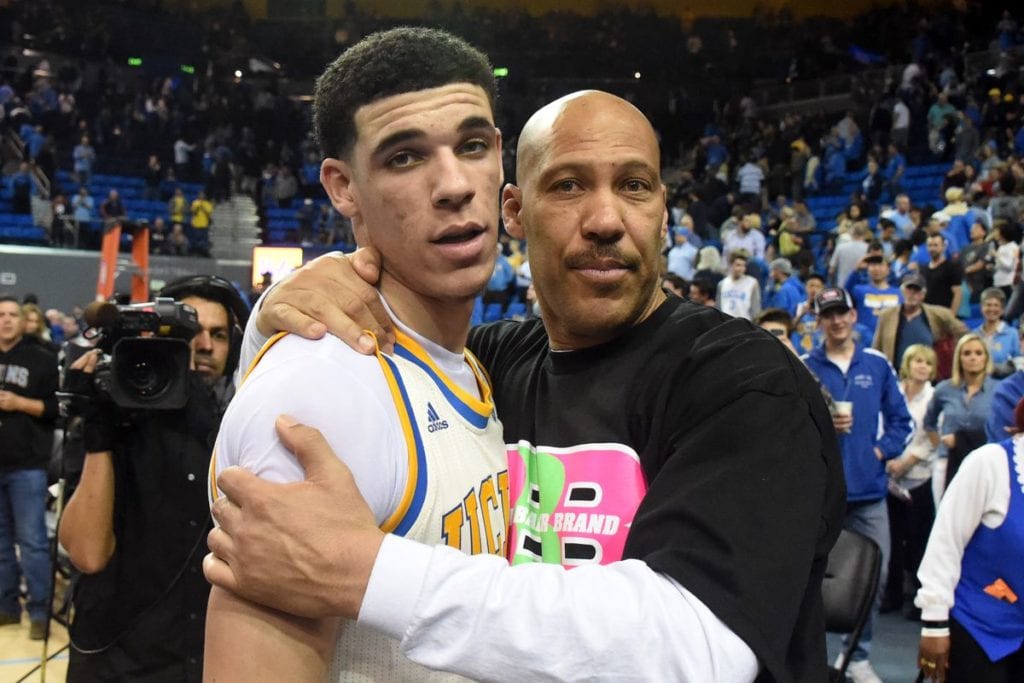 You remember LaVar Ball, don't you? The overbearing basketball dad who'd make ridiculous boasts about his son Lonzo? He was certainly a character, in much the same way that Mr. McMahon was a character during the Attitude Era (so much so that the fans all used to chant "Character! Character!" at him during promos).
Now, I'm careful not to dismiss bold athletic claims out of hand; back in the mid-90s, I remember seeing some teenage tennis prodigy on TV say that in five years, she'd be the #1 player in the world and that her younger sister would be #2. Yeah right, I thought.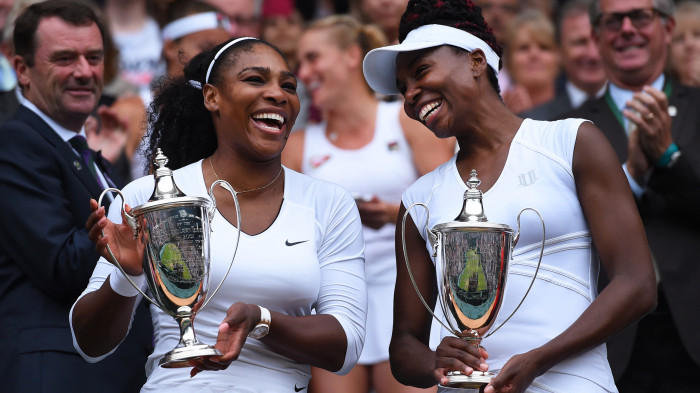 If she hadn't been named for a planet, I probably would have forgotten about this news segment entirely, but it turned out she was exactly right (except for which one would wind up #1)
So in 2017, I thought, Maybe Lonzo Ball will be an all-time NBA great.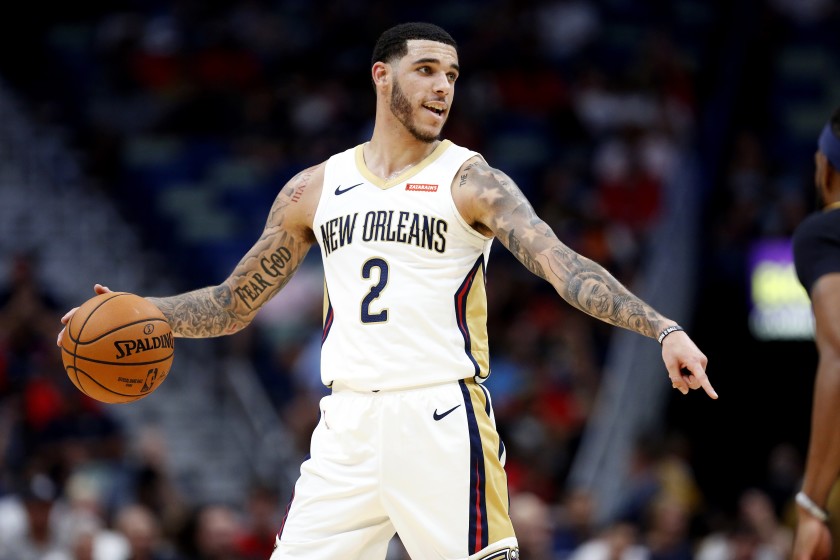 And maybe his brothers will make it to the big league, too.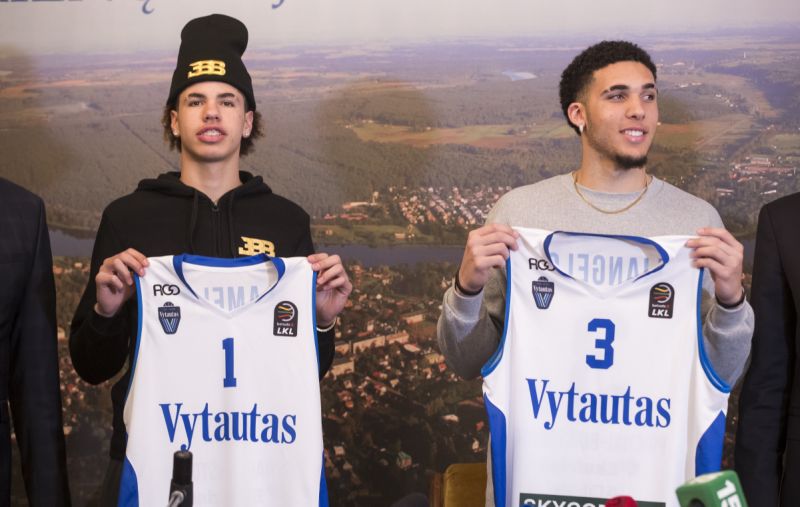 And maybe LaVar will make a great on-screen talent for WWE.
At least the jury is still out on two of those predictions.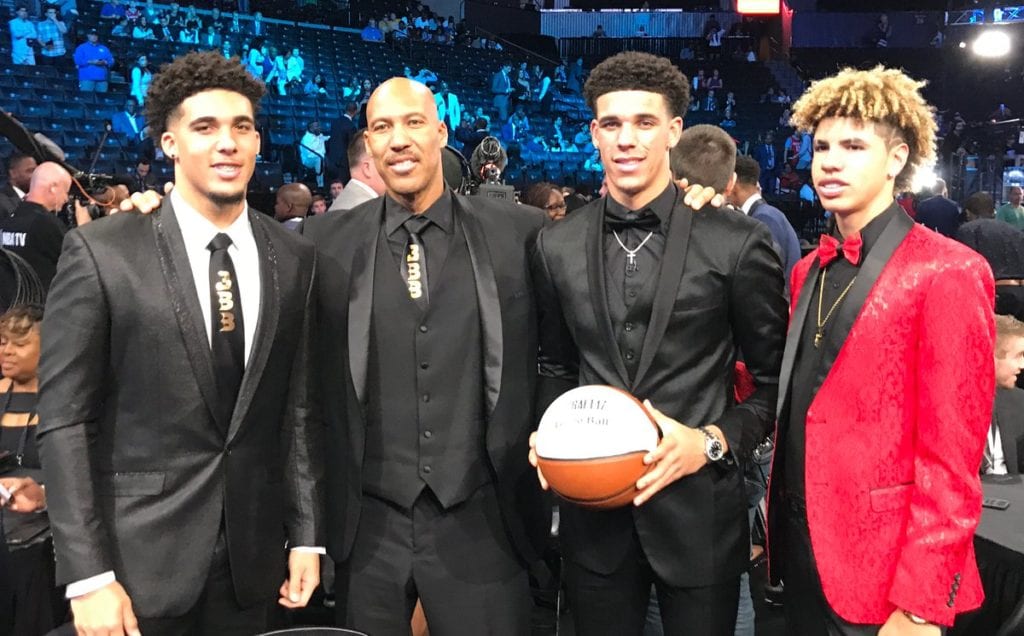 It was June 26th, 2017, mere days after the Los Angeles Lakers picked Lonzo Ball in the NBA Draft, just as his dad had predicted.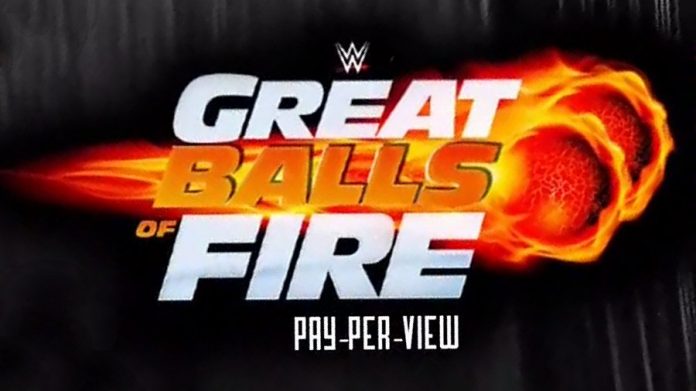 And so with only two weeks left until the first and only Great Balls of Fire event, WWE invited some other famous Balls onto Raw. That's called synergy, baby!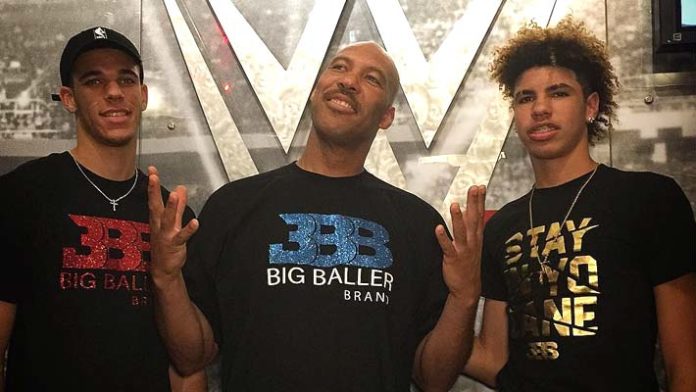 LaVar, the Laker-bound Lonzo, and his youngest brother LaMelo would appear at the Staples Center…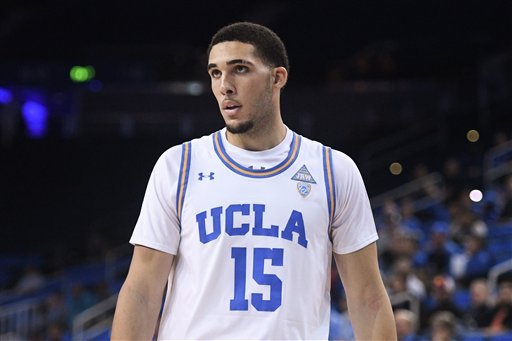 …on Miz TV, whose hosts were big stars in LA themselves.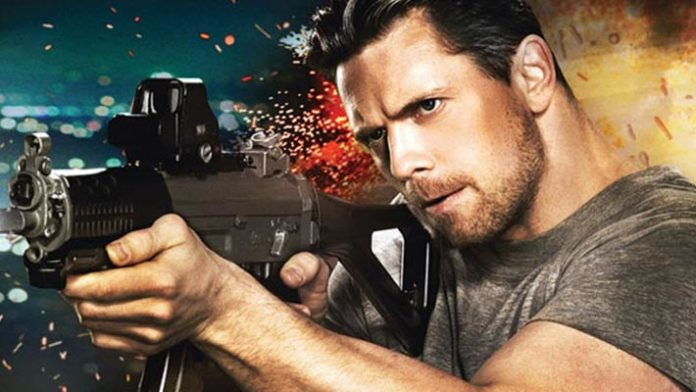 There was Miz, star of the Marine films…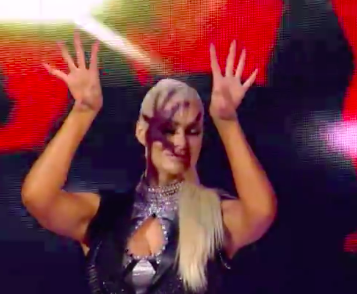 …and his wife Maryse, best known for her role as Pale Man in Pan's Labyrinth.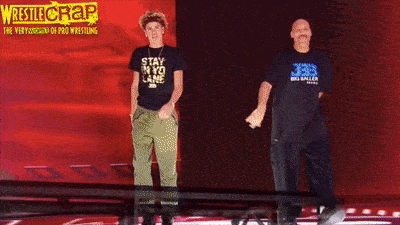 An excited LaVar Ball ran to the ring like a… hmmm… how can I put this?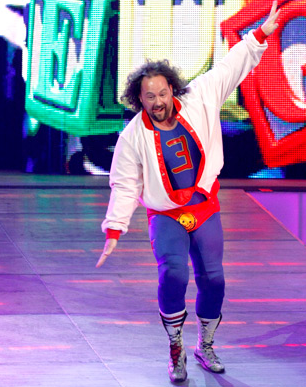 Like someone with childlike innocence.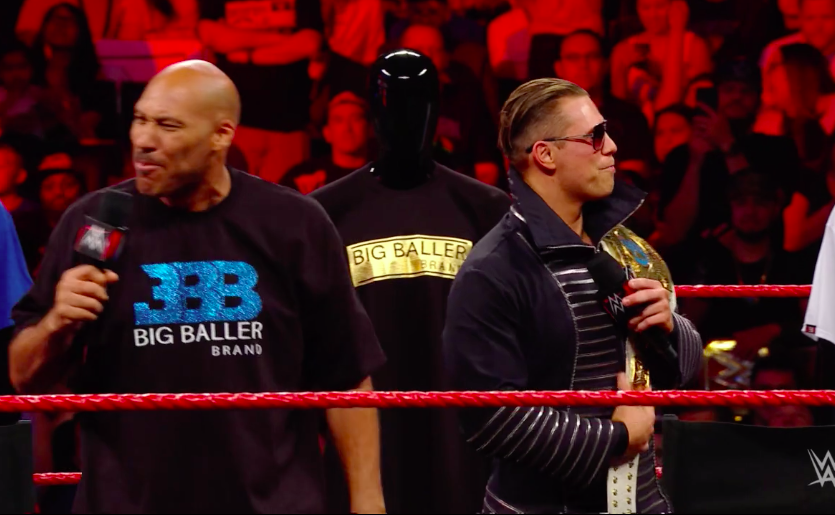 Speaking of which, Miz had heard LaVar was going to team up with a WWE Superstar as part of his Big Baller Brand, whose business model was also full of childlike innocence; Ball planned to market his crappy, overpriced sneakers solely off the reputation of three unproven talents.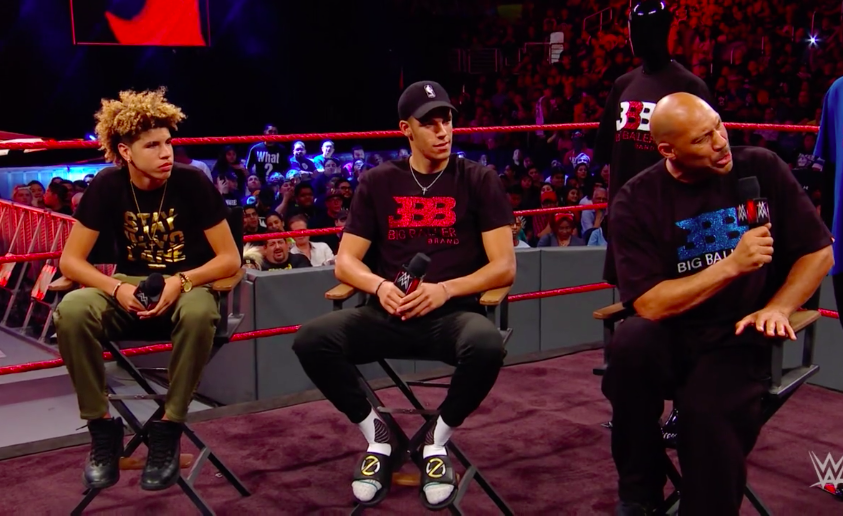 But if Miz thought he was going to be the one to partner with the BBB, he had another thing coming! And so did LaVar if he thought the LA crowd would rally behind him and his brand.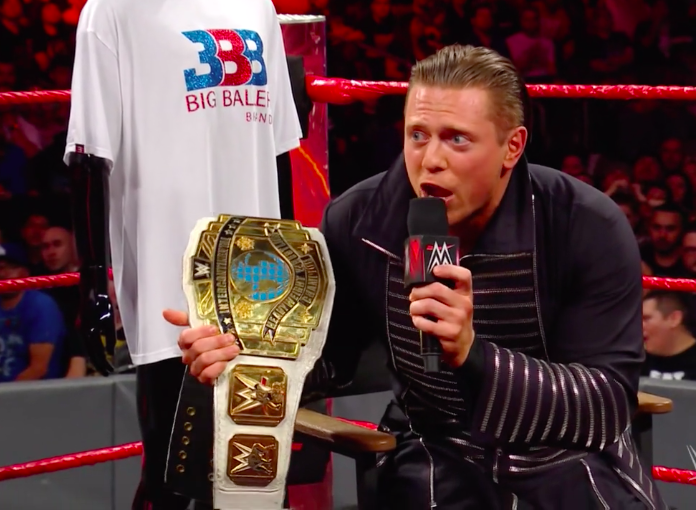 LaVar, it seemed, didn't think someone like Miz was on his level. Incensed, an incredulous Miz demanded to know how many championships he'd ever earned.

"Two!" said LaVar, who thought Miz had said, "points per game".
Undeterred, Miz then asked the recently-drafted Lonzo (Remember him? He was in this segment, too) the same question, to which he responded, "Three". Miz rightly pointed out that whatever championships he was talking about, they weren't with UCLA. This garnered some major heat from the LA crowd.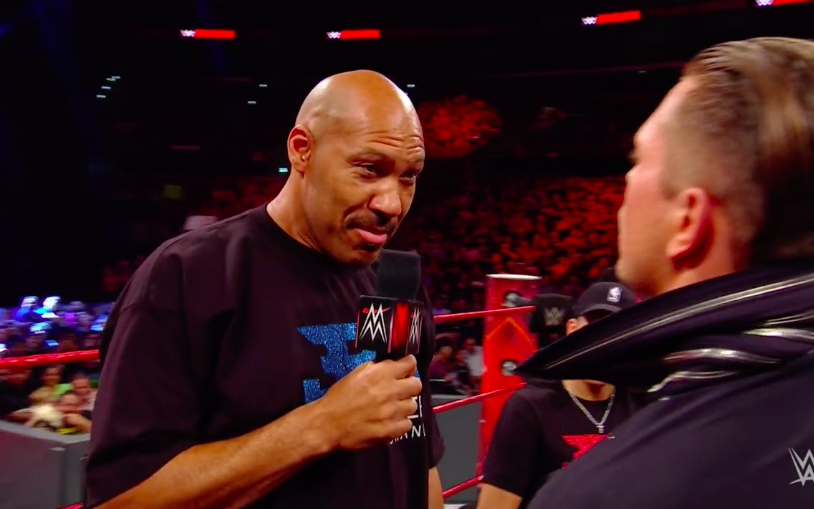 LaVar then declared that "Miz" stood for Mis-Interpreted Zone, which garnered no pop whatsoever from the LA crowd because no one knew what the hell that meant.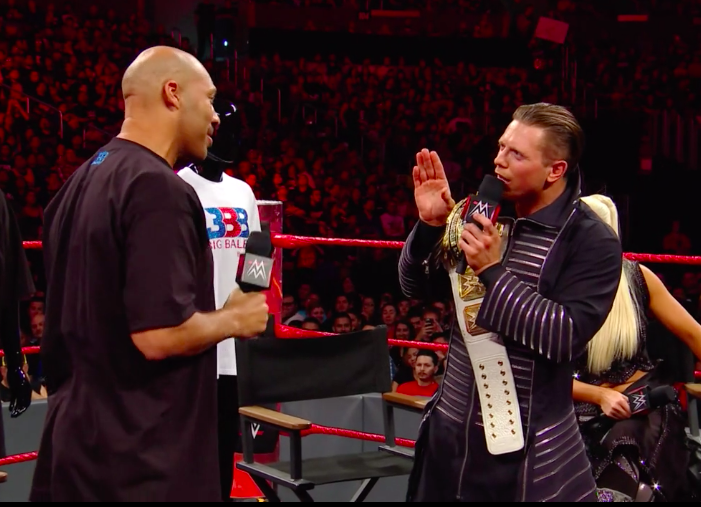 And that's where the segment fell apart. As Miz attempted a retort, LaVar talked over him to give another zinger: "Miz" actually stood for "MIllion Zippers."
Miz, shouting over LaVar's further outbursts about zippers, then brought up the fact that the delusional Ball said he could beat Michael Jordan one-on-one. LaVar confusingly replied, "It's only two dudes better than me, and I'm both of 'em!" Those dudes never made it to the pros, either.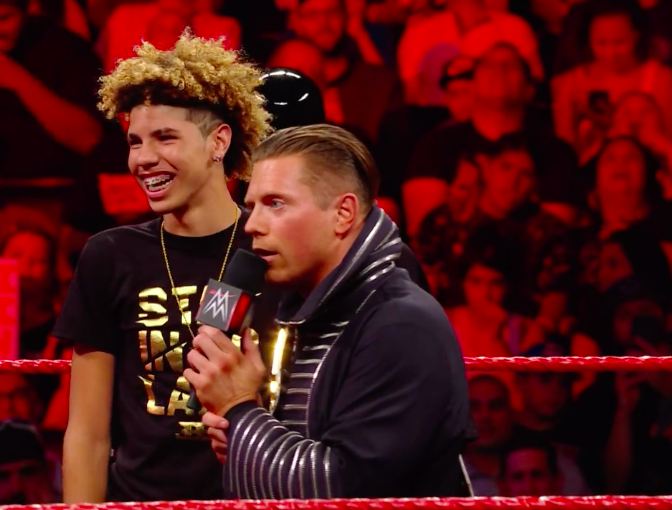 He then tried to sic his 16-year-old son LaMelo on the Intercontinental Champion (or as Miz put it, "unleash all the Balls" on him)…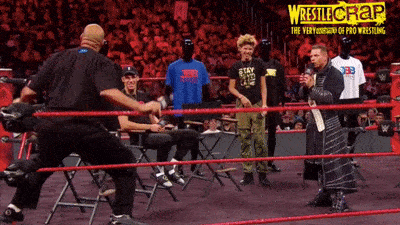 …before scaling the first rope and shaking like the Ultimate Warrior's obnoxious dad.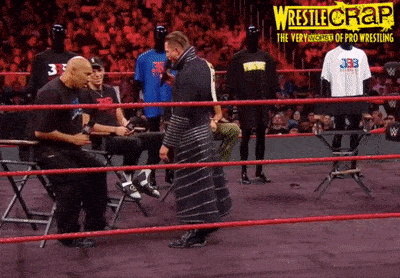 When Miz dared LaVar to back up all his boasting, LaVar told him he'd better stay in his lane, or else "the hunt is on and you the prey!" Even LaVar couldn't take that line seriously, nearly cracking up.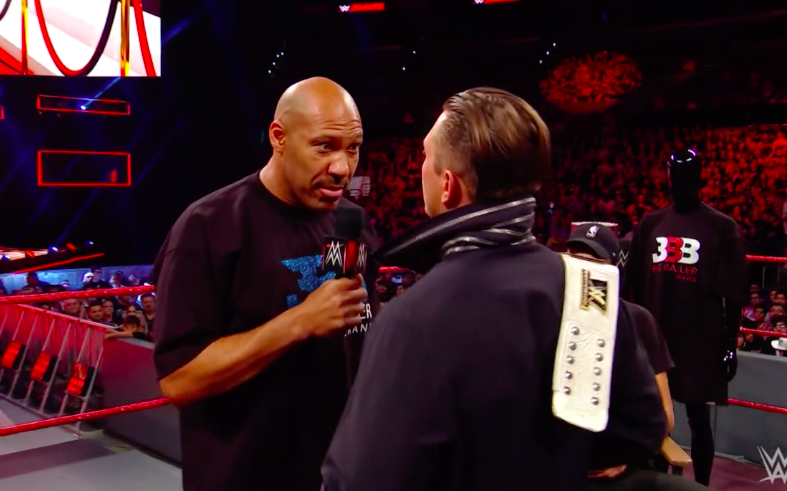 "You want that belt?" he then asked Miz, who, for the record already had that belt. "Hey?", he continued. "Ooooh, you makin' me swwwwwwoooooo!"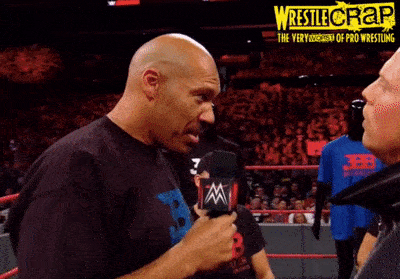 Pitching a fit, LaVar imitated that comedian sampled in Harlem Heat's theme music, then began to disrobe and practice his karate stance.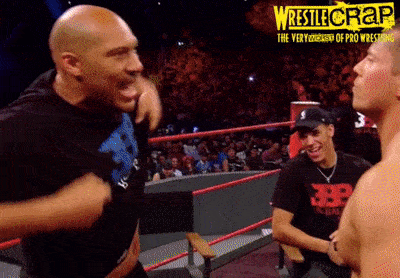 If all of this makes you think LaVar and the rest of the Ball family never coordinated with Miz ahead of time, it's because they didn't; LaVar simply decided he'd rather "wing it" than get even the gist of what the segment was supposed to accomplish.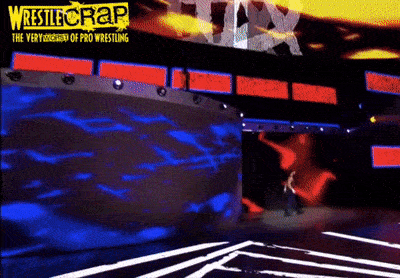 Thankfully, WWE sent a very confused Dean Ambrose out to the ring to end the segment, but not before LaMelo repeatedly egged on his dad to "beat that n***a ass!"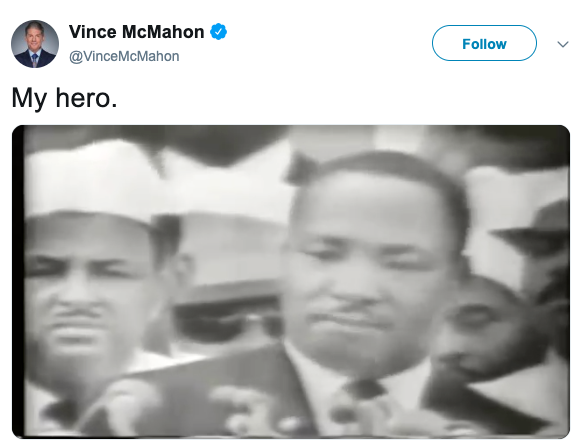 This was a big no-no for WWE, which won't even let Martin Luther King say, "Negro".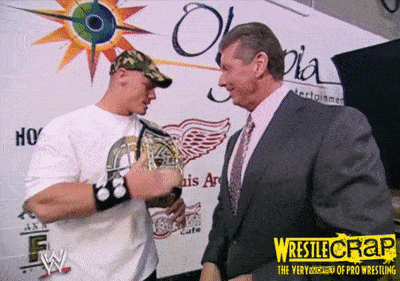 Bottom line: Vince McMahon won't tolerate anyone using that word (except for that one guy).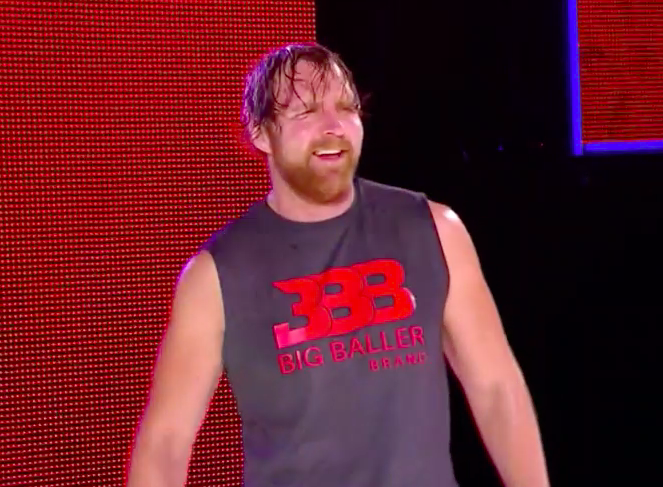 Clearly, with Ambrose in a BBB shirt, the payoff to this segment was supposed to be LaVar revealing Dean as the latest partner of Big Baller Brand…
…but somewhere between the stripping, the racial slurs, and the simulated salad-tossing, LaVar and company lost sight of this.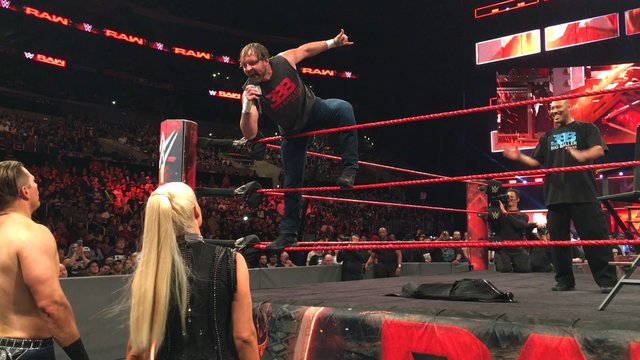 This payoff did come, but only during an abrupt commercial break.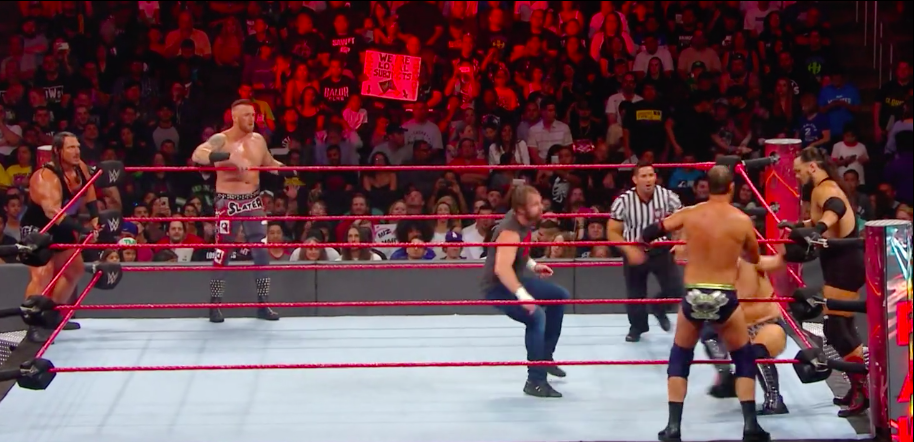 When Raw returned a six-man tag was under way and the Ball family had already, as Michael Cole generously phrased it, "left the ring". In fact, they had vacated the whole ringside area and wouldn't appear on camera for the rest of the program.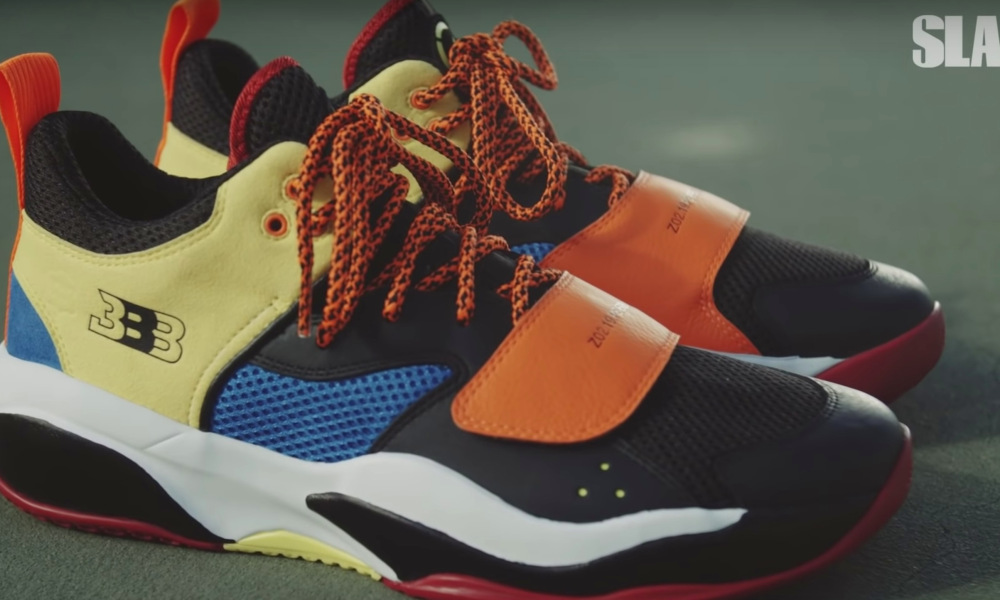 Wherever they were, let's hope they weren't listening to the match's commentary, wherein Corey Grave and Booker T called Big Baller Brand's ugly, expensive sneakers ugly and expensive.
Yes, the same Big Baller Brand that WWE had been plugging the daylights out of just ten minutes earlier.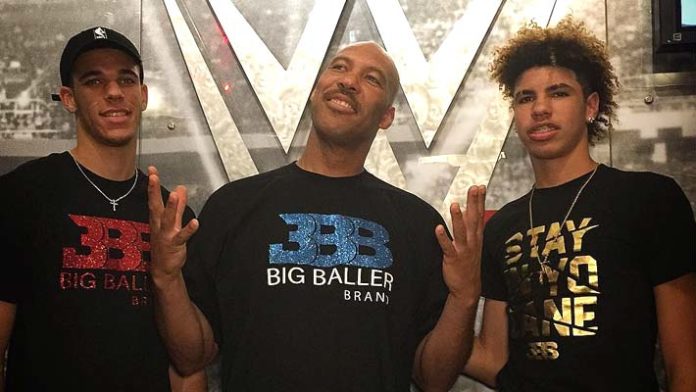 That's got to be some kind of record.