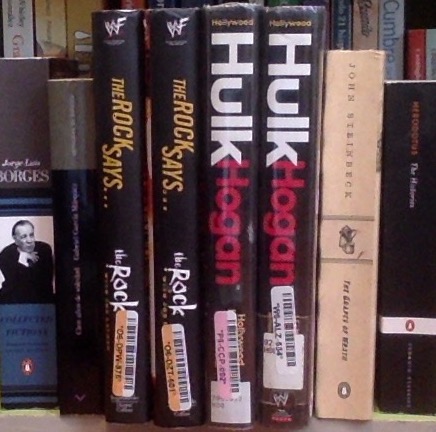 A few weeks later, my original order arrived; now I had two copies each of two crappy wrestling books. As if it weren't bad enough for a houseguest to see these books on my shelf to begin with, imagine having to explain why I had duplicates!
To make matters worse, when I actually read the Hogan book a few months ago, I was disappointed to find that it didn't quite merit an induction of its own. Sure, it was self-serving and riddled with errors, fibs, and exaggerations, but most of the real whoppers I had heard about (like Andre the Giant's weight or Hogan's exploitation of time zones) were nowhere to be found.
And no, I couldn't just double my word count by inducting both copies of Hollywood Hulk Hogan; that ended up being unacceptably repetitive.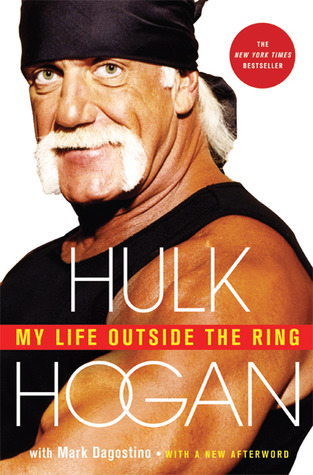 But a few weeks ago, I saw Maffew tweet an excerpt from Hulk Hogan's other book, the deceptively titled, My Life Outside The Ring, and I knew what I had to do.
That's why this week, I'm inducting two different Hulk Hogan autobiographies, which, read back-to-back, are even crappier than the sum of their parts.
Childhood
Despite being a "fat kid", young Terry Bollea still achieved some legendary feats, such as batting an "unheard-of" .714 in the Little League World Series. In fact, it was so unheard-of that to this day, the Little League has no record of a Terry Bollea ever even playing in its World Series. His cross-town rivals of West Tampa did make a few appearances there in the sixties, however. I can see how the Hulkster might have gotten confused.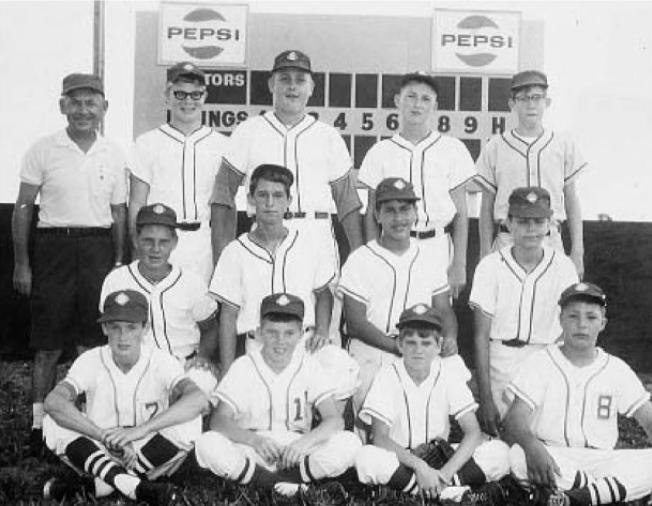 In high school, Bollea never wrestled, except for one day in the gym locker room when his gym teacher (also the wrestling coach) made him wrestle a recently graduated "champion of champions". Not only did Bollea pin him, but he also pinned his gym teacher right afterwards!
Though Hogan didn't wrestle in high school, he was a lifelong fan of pro wrestling, growing up watching his hero Dusty Rhodes on TV. In fact, it was at Hogan's first live event (when he was nine or ten) that the young Hulkster saw Dusty Rhodes beat Dory Funk, Sr., and he's been hooked ever since.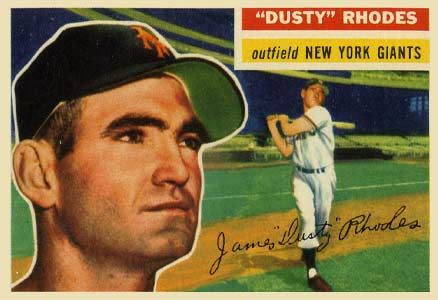 Virgil "Dusty Rhodes" Runnels wouldn't even debut until 1967, when Hogan was 14, so we'll have to assume he's talking about Dusty Rhodes the baseball player.
As for academics, the only class Hulk excelled in was math.
Creating Hulkamania
Eventually, Hulk would become a wrestler himself, first becoming a wrestling star in the WWF, then becoming a mainstream star in Rocky III. Luckily, Sylvester Stallone was a really good sport, because if word got out that Hogan had powerslammed Sly so hard that blood squirted out of his mouth on impact, Hulk could have been blacklisted from Hollywood.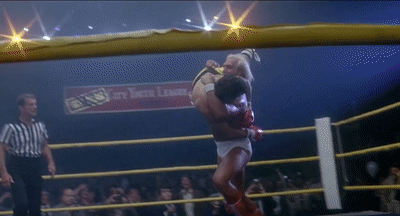 Hogan's appearance in Rocky III did get him dismissed from the WWF by Vince McMahon Sr., so Hogan moved on to Verne Gagne's AWA. Eventually, however, Gagne demanded a substantial cut of Hulk Hogan's merchandising and overseas paydays, so Hogan decided to leave. To sign him back to the WWF, Vince McMahon Jr. flew to Minneapolis personally, which was risky considering that "Minneapolis was a very small town" back in 1983…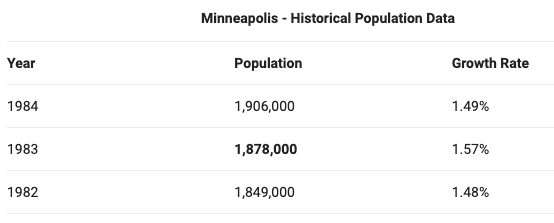 …so "everybody knew everybody else's business."
Vince, Jr. signed Hogan with the promise of making him champion. Unfortunately, in Hogan's version of events, Vince Sr. was still in charge, and he was skeptical of Hogan. After all, former champion Bob Backlund was in his ear constantly, complaining that Hogan was no good. Bitter Bob did not want to pass the torch to the incoming star, refusing to tag with Hulk Hogan…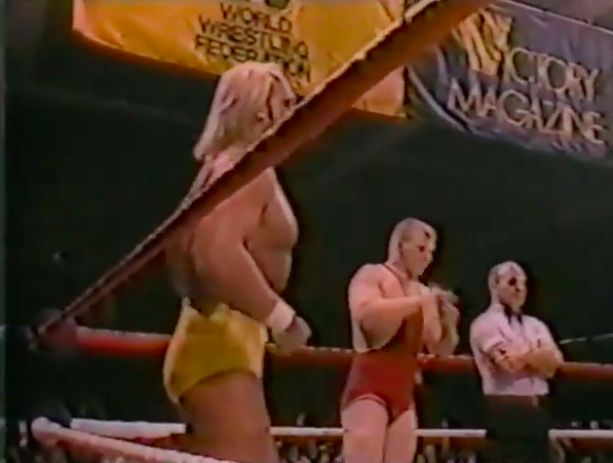 …or even appear on camera with him…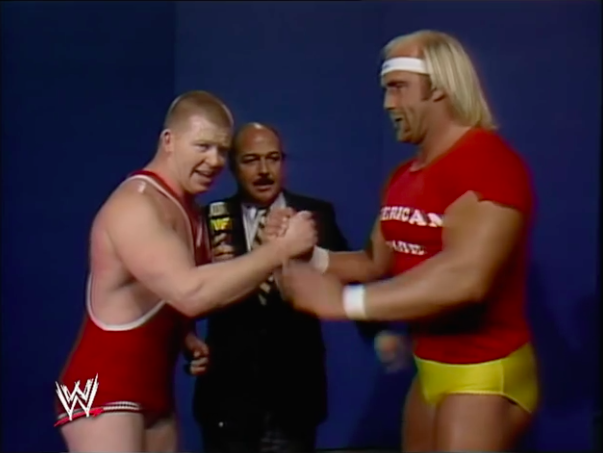 …but Vince Jr. eventually convinced his dad to do the right thing for business and make Hulk the champ.
Hogan won the title, but at the next TV taping caught Vince Sr. in the bathroom pissing blood. It was then that he realized that the boss had cancer. Shortly thereafter, Vince Sr. died, leaving Vince McMahon Jr. in charge.
Now, some might argue that Bob Backlund's fate was sealed much earlier. They'll show you the first edition of All-American Wrestling from September 1983 where the younger McMahon minimizes Backlund's achievements and abilities for the entire hour…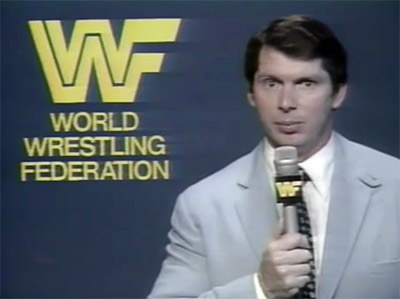 …which Vince Jr. was able to get away with because he, you know, owned the company ever since buying it from his dad in 1982. But if that were true, why would Hogan tell this same anecdote in both his books?
Steriods [sic]
It was under the younger McMahon's leadership that the WWF would grow popular beyond imagination, with Hogan as the main star. The good times would last until the early 90s, as scandal erupted around the use of steroids in pro wrestling. Hulk Hogan now freely admits to taking steroids (or steriods, as it's occasionally spelled in his first book), and in his second book he says he continued to use them even after the birth of his son and his Arsenio Hall fiasco, before he "quit steroids entirely in 1992".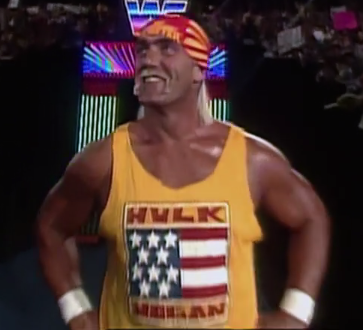 I hope Hogan is just being humble about his natural physique, because in sworn court testimony he claimed to have last taken steroids all the way back in 1990. Whoops!
Andre
But back in the 1980s, the sky was the limit for Hulk Hogan and the WWF, culminating in the massive Wrestlemania 3 event, headlined by Hogan vs. Andre the Giant. "We drew almost 94,000 people," says Hogan, before putting His Holiness John Paul II in his place:
"The Pope, God bless him, only filled 80,000 seats. But it was okay. I was preaching the gospel in the ring that day anyway, so whoever came got their dose."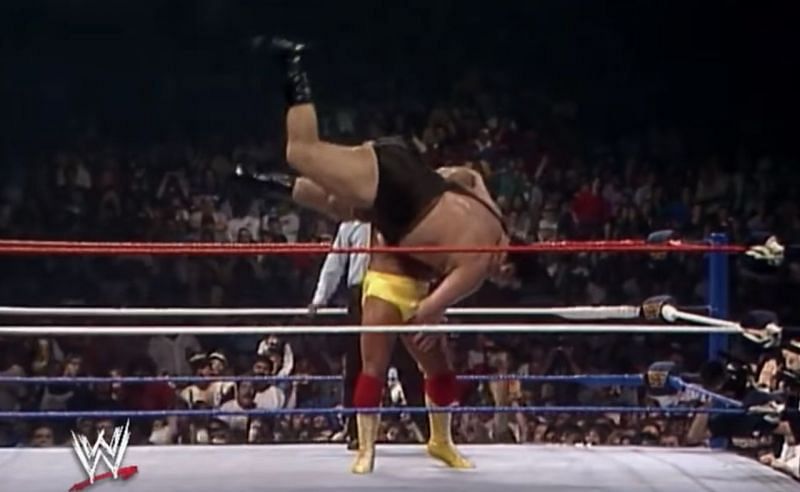 According to Hogan's first book, Vince didn't decide the outcome of Hogan vs. Andre until the night before. According to his second book, Andre weighed nearly 700 pounds at the time, so when the Hulkster picked him up and slammed him, he tore all the muscles in his back. But for Hogan, there was no time to recuperate; he had to go right to Japan, where he wrestled for 29 straight nights (although there is no record of Hulk Hogan wrestling in Japan from 1986-1992)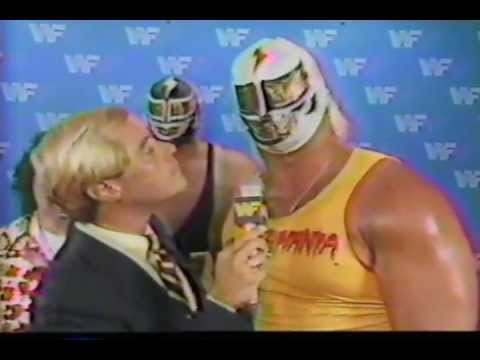 Japan
It's on the subject of Japan that Hogan makes one of the most outlandish claims ever committed to print. It's bad enough that Hogan claimed in his first book that he used to wrestle 400 matches in a year (he never passed the 200-mark)…
…but in his second book he claimed that he used to wrestle 400 days a year. In case you haven't been keeping count, there are only 365 days in a year. As Hogan writes:
"To really blow your mind, think about this: If I say I wrestled four hundred days a year, it's no exaggeration. My years were actually longer than 365 days.

"The American audience had no idea that I was wrestling in Japan during the whole Hulkamania thing. There were times when I'd fly back and forth to Japan twice a week just to wrestle. [Editor's note: There were never any such times, because that would be stupid]…. Now it was nothing to wrestle in Madison Square Garden one day, then fly all the way to the Egg Dome in Tokyo the same day [which, strictly speaking, he never did], 'cause you'd gain fourteen hours [In fact, you'd skip fourteen hours], and then fly back to the West Coast [and so on]…

"So I could wrestle in Japan today and then fly back across the international date line and land in another town yesterday. I was constantly adding days to my years!"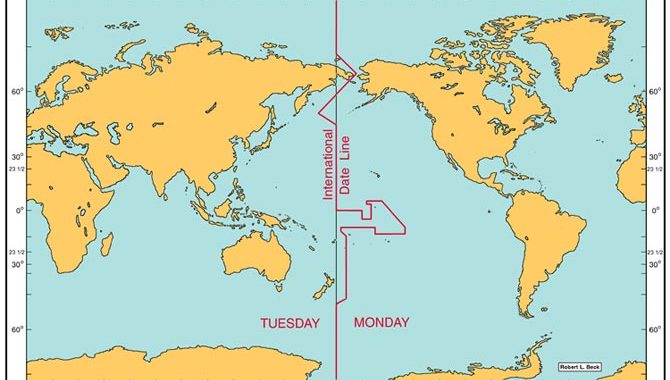 At this point, it is reasonable to assume the Hulkster thinks the Japanese planes literally went back in time 24 hours to attack Pearl Harbor.
Kayfabe
While the rest of My Life Outside the Ring reads more like an autobiography and less like an absurdist Kurt Vonnegut novel, that doesn't mean you should take it at face value, especially when it contradicts his previous book. For example, in Hollywood Hulk Hogan, Hogan says he trained as a wrestler for over a year before learning that the wrestlers cooperated in the ring and weren't really trying to hurt each other.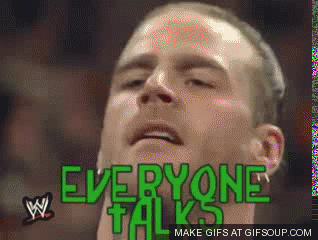 According to My Life Outside the Ring, though, he discovered this industry secret before he ever started training, catching Bob Orton calling spots to his opponent at a show. This was the moment that made Terry Bollea want to become a wrestler because, he writes, he hated violence and never would have become a wrestler if the fighting were for real.
This epiphany wouldn't have been possible had Orton been speaking carny; in a short chapter of his first book, Hogan explains that wrestlers speak in secret carny language to communicate industry secrets and other sensitive information.
Hogan's book is so fucking awful, that it circles back around to being incredible. pic.twitter.com/el1LZ7Q5tq

— WCW Worldwide (@WCWWorldwide) July 15, 2021
As you can see, it's quite indecipherable. It's fortunate, then, that Orton wasn't speaking carny that one night in Tampa as Hogan watched from ringside…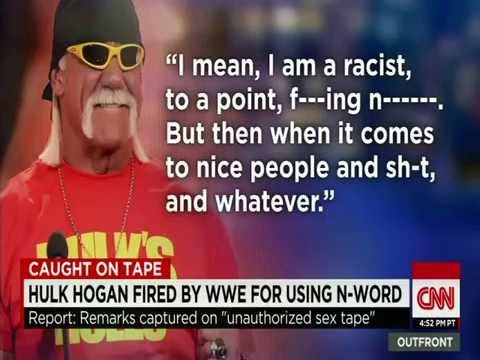 …just as it's unfortunate that Hogan wasn't speaking carny that one night in Tampa as Bubba the Love Sponge recorded on a hidden camera.
The Undertaker
The contradictions continue when Hogan recounts his match with the Undertaker at Survivor Series 1991. According to Taker, Hogan kept complaining to him that his neck hurt and that Undertaker needed to be extra-careful with his Tombstone piledriver.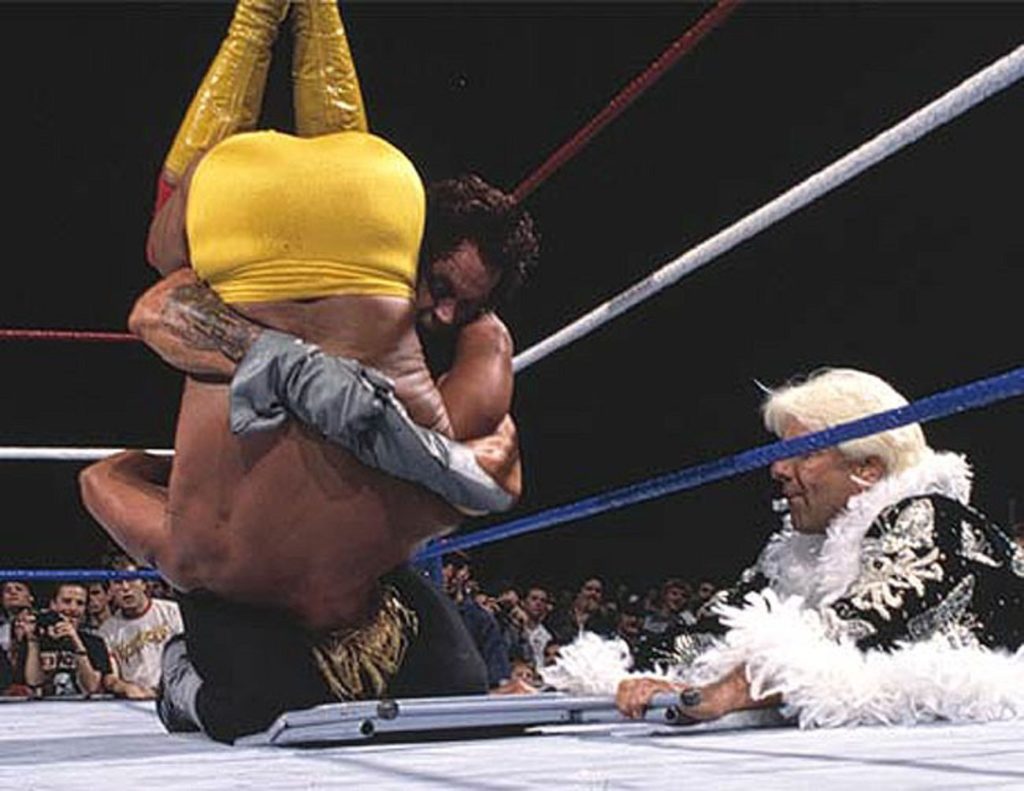 Still, after Hogan took the move on a steel chair as planned, he lay in the ring for minutes and had to be escorted by officials backstage…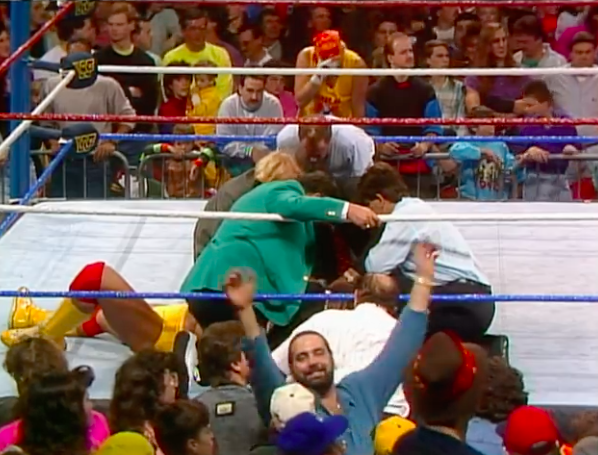 …where he lay down on the floor of Vince McMahon's office and complained very loudly about the new champion. It wasn't until the following Tuesday, the day of their rematch, that Taker saw the footage showing Hogan's head barely coming within a foot of the steel chair.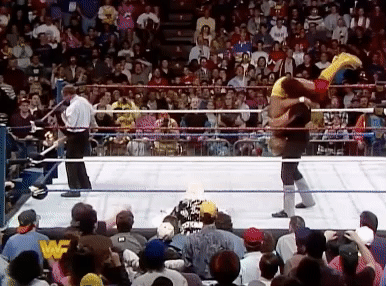 Hogan immediately changed his story to say that his neck injury came from The Undertaker holding him too tight. Regardless, he won the title back from Taker, whom he had just coincidentally been bad-mouthing all week as unsafe.
That's the story Hogan rolled with in his 2002 book. Despite, he admitted, never actually hitting the steel chair, he still had to be hospitalized for days, with specialists from the Mayo Clinic flying in. They warned Hogan of the risk of paralysis and urged him to have emergency neck surgery, which Hulk of course refused.
By the time he released his second book, Hogan had changed his story back. Maybe readers had a hard time believing Hulk's severe case of not-hitting-his-head…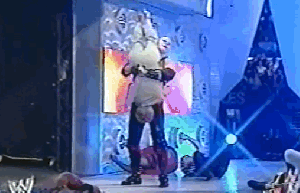 …especially after seeing Linda McMahon take (or rather, not take) the exact same move with no ill effects. In any case, despite all video evidence to the contrary, Hulk had now hit his head on that steel chair back in 1991, dammit, and boy did he love to remind you of it! Throughout the book, Hogan references this phantom Tombstone as the source of ongoing numbness in his fingers.
Neither of Hogan's accounts mention him missing Thanksgiving with his family due to his alleged hospitalization.
Linda
Incidentally, Undertaker played a villain in Hogan's movie, Suburban Commando, one of the few films Hulk's wife Linda let him make. See, Linda was extremely jealous and paranoid about Hulk being away in Hollywood. Because of her, Hogan had to pass up a film role opposite Pamela Anderson at the height of Pam-amania, and before that, the lead role in Highlander.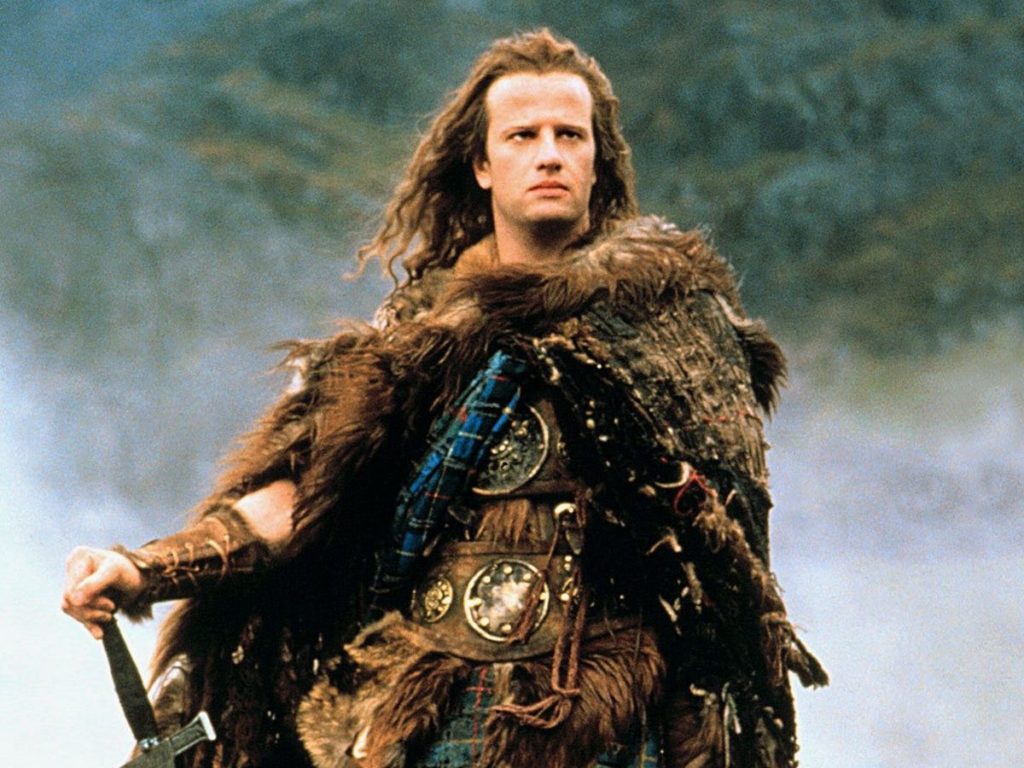 See, as divorced from reality as Hulk was in 2009, he was even more divorced from Linda. Unlike his first (pre-divorce) book, My Life Outside the Ring is chock-full of anecdotes and remarks about Linda's drinking, manipulation, and emotional abuse.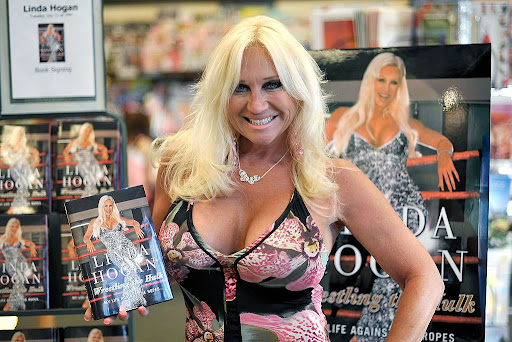 His wife's primary talent was finding ways to make the rest of her family rich with Hulk's money, such as by insisting on an impractically large and expensive mansion, which her brother's construction company would build. In fact, says Hulk, Linda had cost him so much money that he had to return to wrestling in 1994 just to stay afloat financially.
The WCW years
This implies that the nWo came about, ultimately, because Hogan married a gold digger. But Hulk himself deserves a lot of credit for the nWo as well. After all, contrary to what you've heard from literally every other key figure in WCW at the time, who will tell you that the heel turn was Eric Bischoff's idea…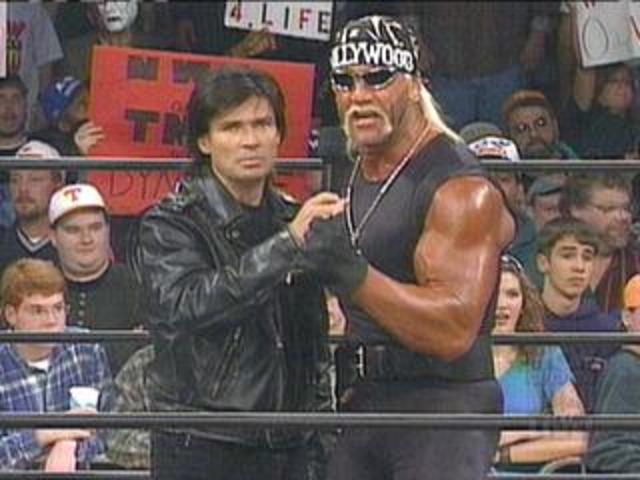 …and that Hogan was so hesitant about the storyline that Bischoff had to prepare Sting as a back-up plan in case Hogan got cold feet that night…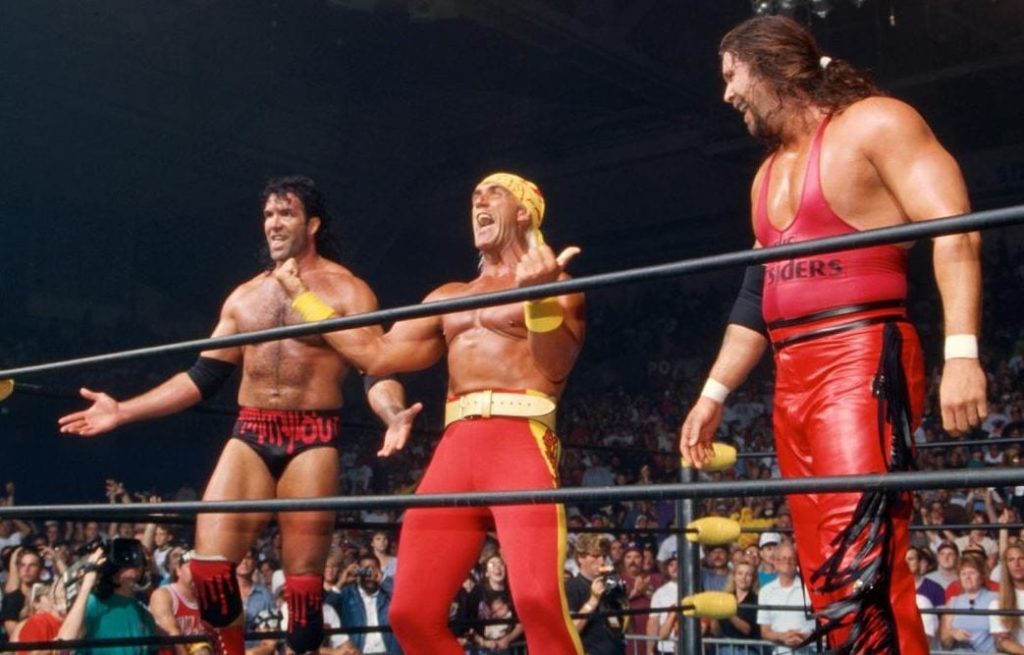 …it was actually Hogan's idea to turn heel. The Hulkster even had to personally convince Ted Turner that it was the right thing to do.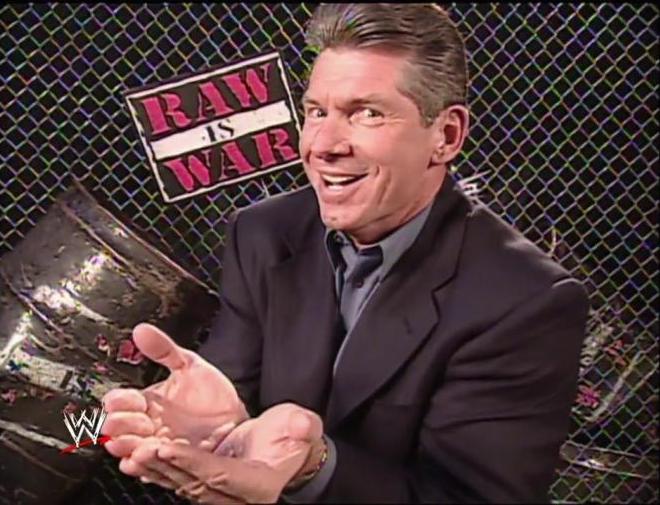 That's not to say that Bischoff never had ideas for Hogan. In fact, when he was still selling frozen meat door to door in Minnesota, Bischoff had wanted to make millions selling an official Hogan sandwich to be called the Hulk Hoagie. This, Hogan claims, is a story Eric Bischoff voluntarily told him years later.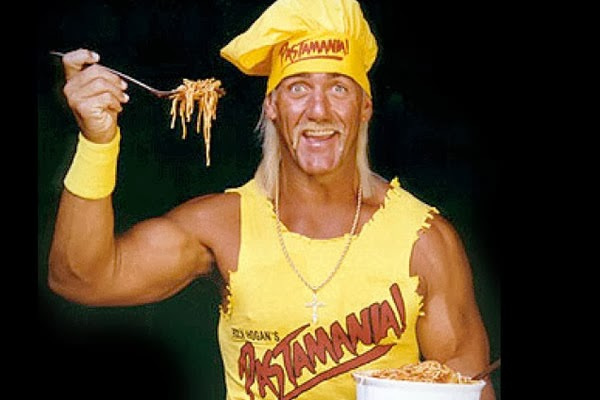 That's also not to say that Hogan's time in WCW was smooth sailing. For one thing, he was sued on Christmas 1994 by an employee of his Pastamania restaurant. She alleged that on the night of the grand opening, Hulk Hogan sexually assaulted her in a hotel room. The fact that Pastamania wouldn't even open until the next summer should have made this case a slam dunk for the defense, but I guess they couldn't prove she hadn't simply crossed the International Date Line over and over again. Hogan eventually settled for an undisclosed sum.
The Giant
One of Hulk Hogan's favorite opponents in WCW was The Giant (aka The Big Show). Hogan recalls their match at Road Wild 1996, where Giant "looked even better after [Hogan] was done beating him." Modest as he is, Hulk doesn't even mention letting The Giant bask spread-eagle in the limelight for an unprecedented seven minutes as Hogan and the nWo celebrated.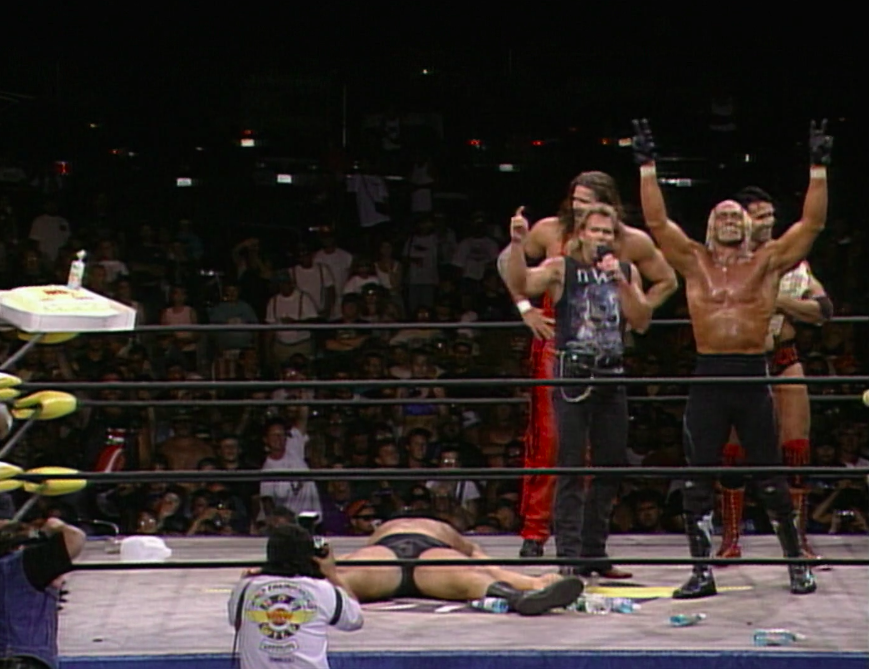 Bret Hart
After Bret Hart suffered a head injury against Goldberg that ultimately cost the Hitman his career, Hulk Hogan was the only one whom he trusted to wrestle.
Did Hart continue wrestling in WCW for weeks after his concussion? Absolutely!
And were any of those matches against Hulk Hogan? Hahahahahaha.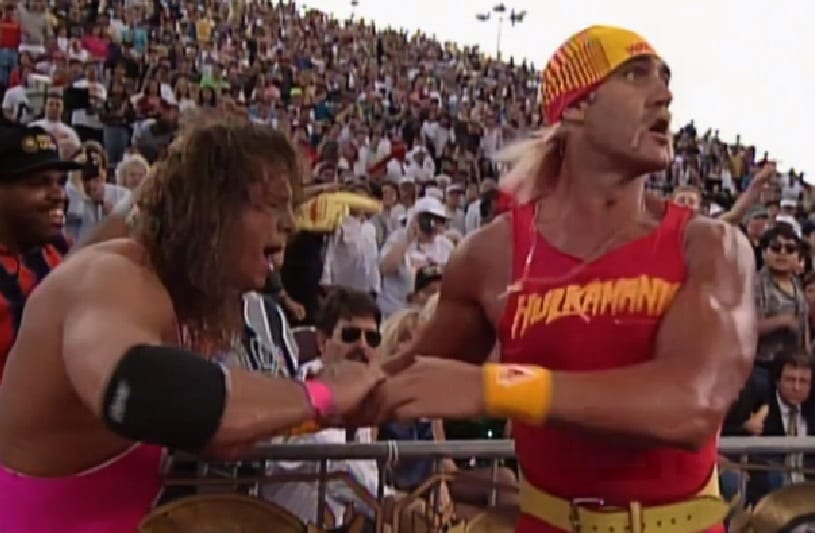 Hart's respect for Hogan's safeness as a worker was a big deal because he and Hulk had often clashed backstage. For instance, back in 1993 when Hulk Hogan proposed that he "pass the torch" to the near 700-pound heel Yokozuna (first by randomly beating him in under a minute at WrestleMania, then losing to him via blatant cheating at King of the Ring), Bret Hart somehow got the impression that Hogan was scheduled to pass the torch to him, the company's number-two babyface. Fortunately, whenever Bret was being unreasonable, Owen Hart was the voice of reason, telling the Hulkster in secret that Hogan was right.
The 2000s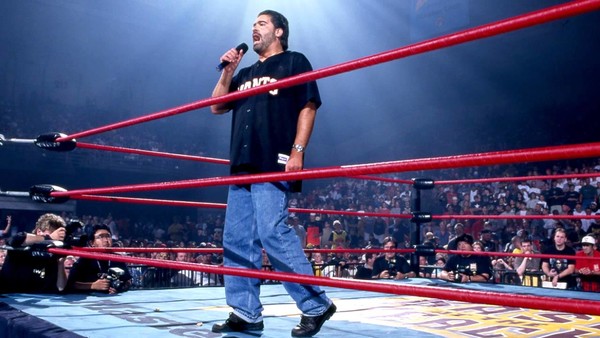 Hogan's days in WCW came to an end when Vince Russo took over and, at Bash at the Beach, went on a rant against Hogan and nullified his title victory that night. Hulk went on to sue WCW not just for breach of contract, but for defamation. Why? Because when Vince Russo said that Hogan had been holding back people like Booker T, it implied that Hulk was racist against Black men. Imagine that!
Eventually, Vince McMahon brought Hulk Hogan back to WWE.
Hogan's first book begins and ends with his famous match against The Rock in 2002. But Hogan almost didn't make it to the match in the first place, having nearly died of a fever the week prior. Hulk puts the fever at 103 degrees (at the beginning of the book) or 104 degrees (at the end). That's degrees Fahrenheit, although I wouldn't put it past the Hulkster to claim a fever of 104 degrees Celsius where his blood literally boiled.
Obviously, a lot happened to Hogan after 2002, which he covers in My Life Outside the Ring. Besides his divorce from that awful Linda (about whom he peppers his second book with jabs, like he peppered his first book with the word, "brother")…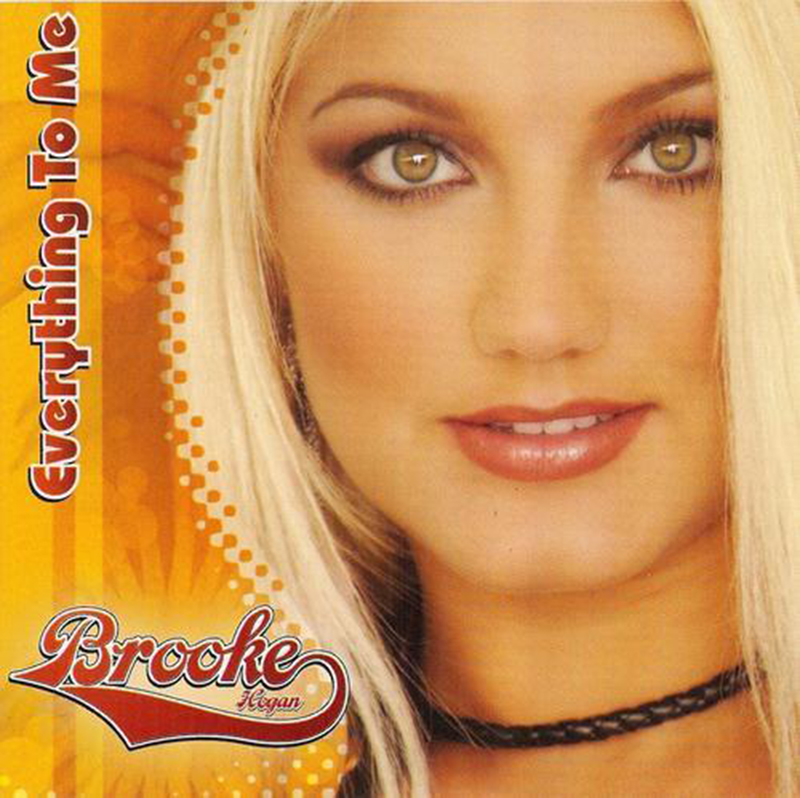 …there was his family's reality show Hogan Knows Best, and before that, the launch of his daughter Brooke's singing career. According to Hulk, Brooke's very first single "went straight to number one on the Billboard Singles chart. It stayed there for eight weeks!" That's one of the most impressive feats in music industry history. "It even", Hogan explains, "broke into the Billboard Hot 100".

The Hot 100 is the Billboard Singles chart.
The Secret
Another major issue facing the Bollea family was son Nick's car crash, which left his friend and passenger comatose and severely brain-damaged. It was in the aftermath of this tragedy that Hulk Hogan was introduced to The Secret by Rhonda Byrne, the spiritual self-help book that would famously propel Ryback to the top of the wrestling world.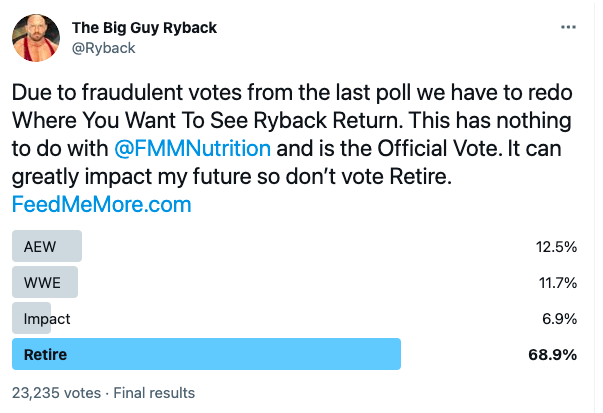 The Secret and the law of attraction, Hogan explains, basically mean that by thinking only positive thoughts about your goals, you will not only achieve those goals but also never shut up about The Secret and the law of attraction.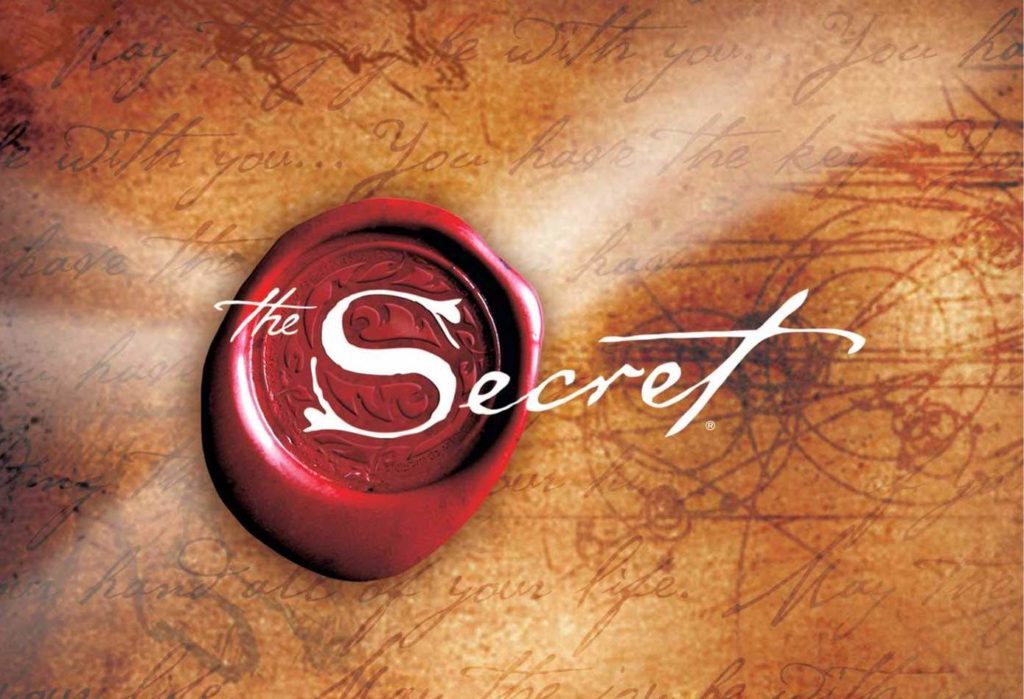 Seriously, Hogan spends the last fifty pages of the book plugging The Secret at every opportunity. Now, Hulk expects the reader to be skeptical at first, so he illustrates the law of attraction with just the worst example possible:
"Have you ever known a couple who were frustrated and angry and devastated that they couldn't get pregnant? …Wishing and hoping and praying is not the same as actually thinking about and feeling what it is you want to achieve, and if all that hoping and praying is coupled with endless negative thoughts of Why can't I get pregnant?… then it just won't cut it."
Childless couples rejoice: your fertility issues are actually the universe itself punishing you for your "endless negative thoughts".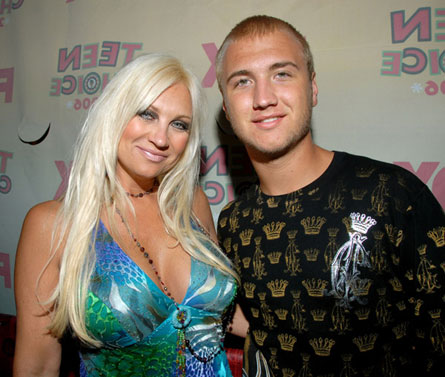 It was through The Secret that Hogan finally came to make sense of his son's car accident. Nick and his friend, he learned, had been watching videos of car crashes on Youtube, attracting a negative outcome.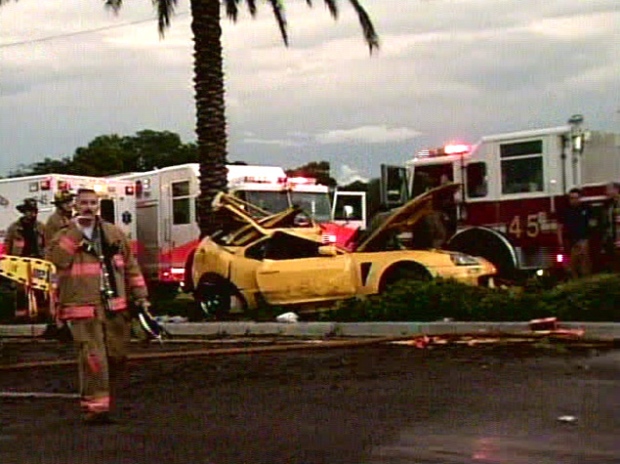 In his later conversations with Nick in prison, Hogan explained to his son that his friend's negative attitude since returning from Iraq may have caused the injuries he suffered when Nick crashed their car into a tree.
It's through the law of attraction that today that Hogan is now happily married to his second wife Jennifer.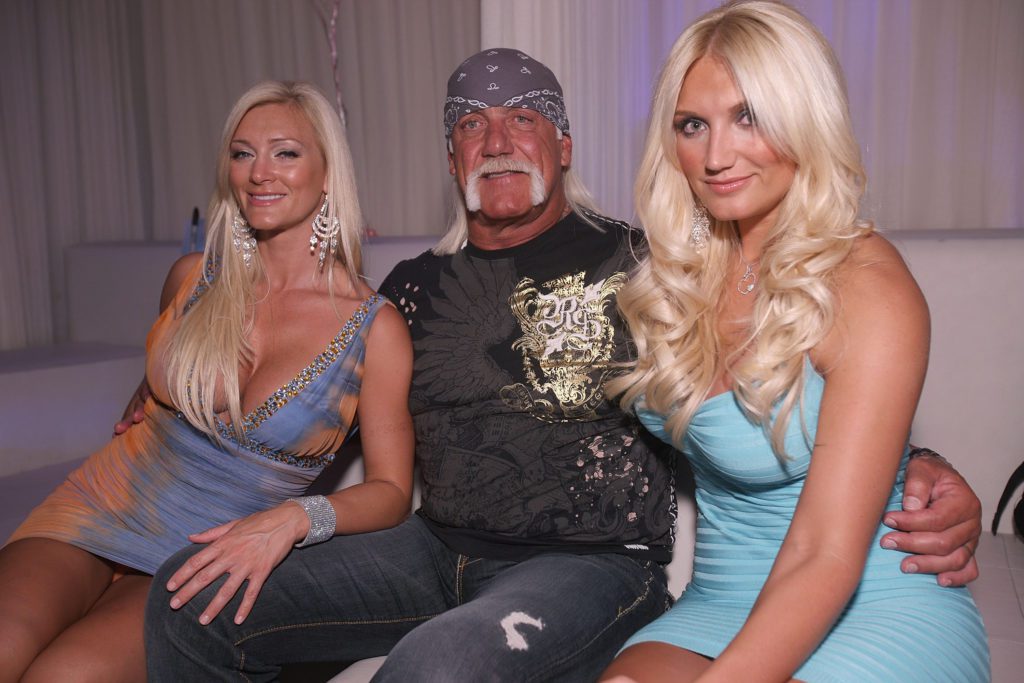 The law of attraction may work for getting blessings from the universe, but the WWE Universe is not so easily swayed, having booed the Hulkster at Wrestlemania 37.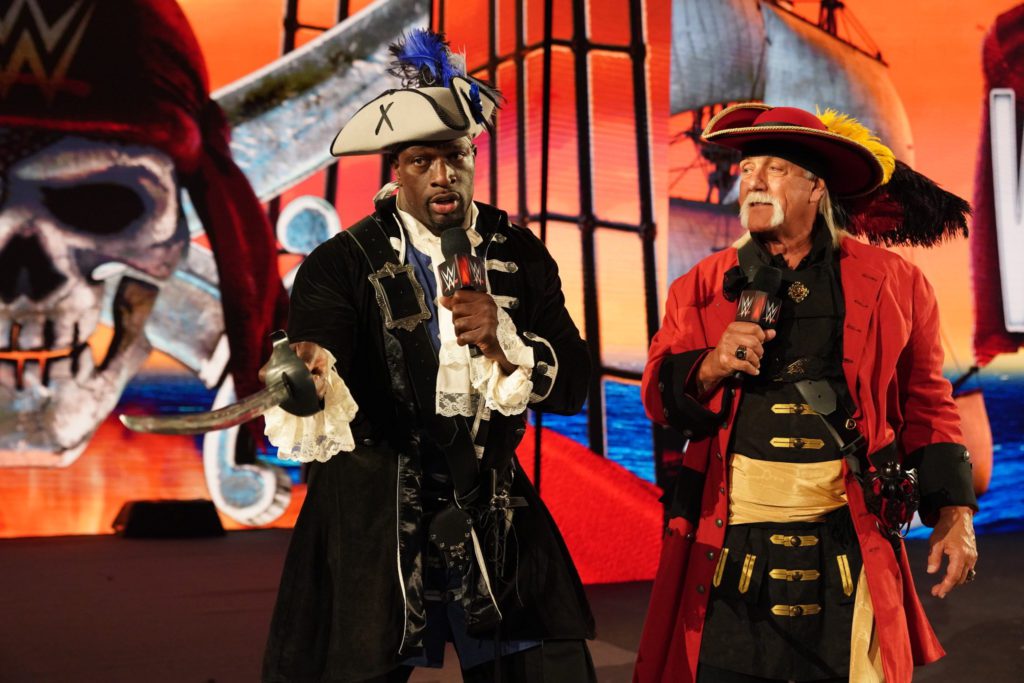 It's been twelve years since Hogan's last book – and we can only hope it isn't the last book for him. Between his time in TNA, his sex tape leaks, and his Gawker lawsuit, there's a whole slew of material for the Hulkster to make sh*t up about!