Tag team matches are such a staple of pro wrestling that it's hard to imagine that they started out as a gimmick match at the turn of the last century. For the past half a century at least, every promotion on earth has had at least one set of tag team titles.
Imagine if in a hundred years, every promotion had, say, a Championship Scramble Title. TNA tried making the X Division title a triple threats-only title but gave up after five months.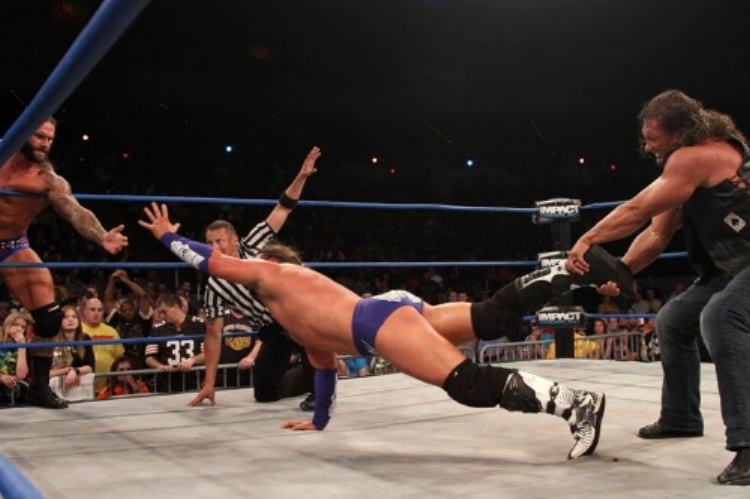 How did this novelty match evolve into its own genre? Tag team wrestling, while almost always sticking to the broad formula of babyface comeback-and-hot-tag, still offers so many more ways to tell a story than one-on-one matches do.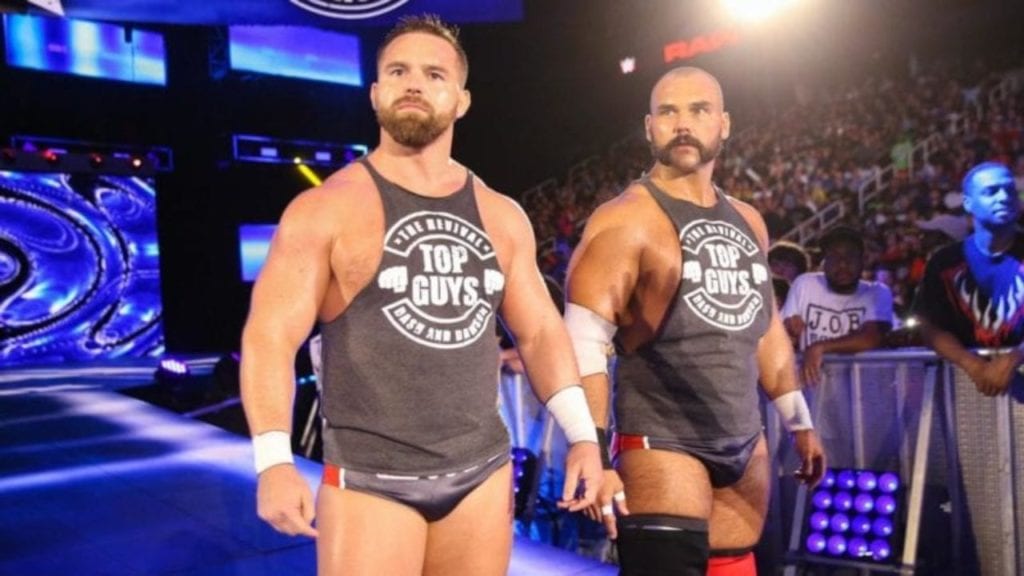 So sure, I'm a fan of tag team wrestling. But to call Daniel Wheeler or David Harwood a "fan" of tag team wrestling would be like calling Snoop Dogg a "fan" of marijuana, or Jack Nicholson a "fan" of the Lakers, or Rob Van Dam a "fan" of marijuana.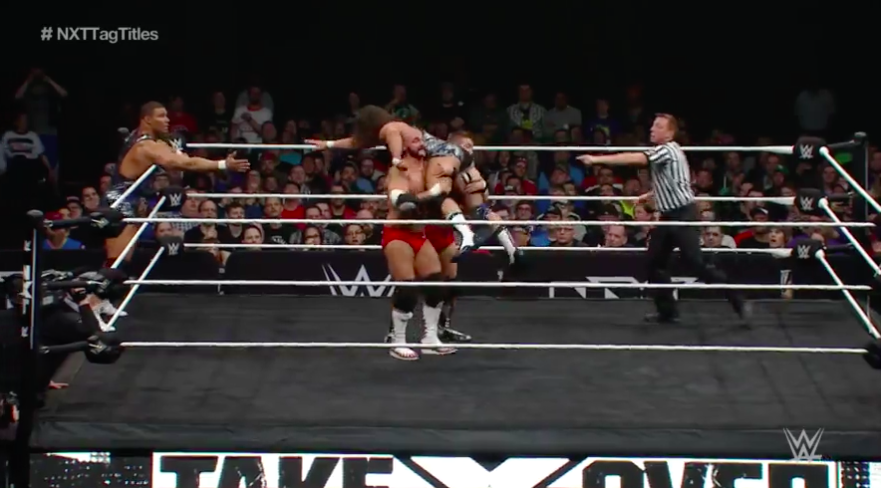 The former Revival are so well-versed in the 1980s golden age of tag teams that they might as well be Andersons. This was fine when they were in NXT, to which Vince McMahon barely paid attention, and where the tag team division was a centerpiece. Their match with American Alpha at NXT Takeover Dallas is my go-to match if I ever need to show a non-fan what tag team wrestling is all about (and I'm sure that will happen any day now).
On the main roster, though, The Revival had a few strikes against them. For one thing, they were steeped in the tradition of the NWA, Vince McMahon's competition in the 1980s.

For another thing, they were from North Carolina, where Vince McMahon spent his troubled childhood, and they spoke with a Southern accent, which Vince has done his darnedest to rid himself of. (Just don't ask him to pronounce, "mirror")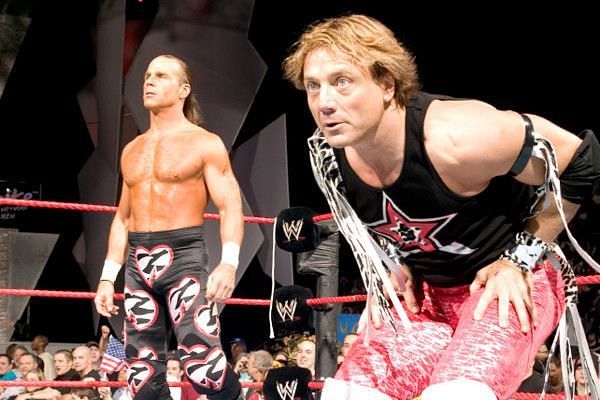 And worst of all, they were a tag team. Not only were they a tag team, but their entire gimmick was that they were a tag team. And what good would it do them to be "top guys" in a division that Vince too often views as a sort of farm system for the Shawn Michaelses of the world, where teams just wait around to be broken up and create singles stars?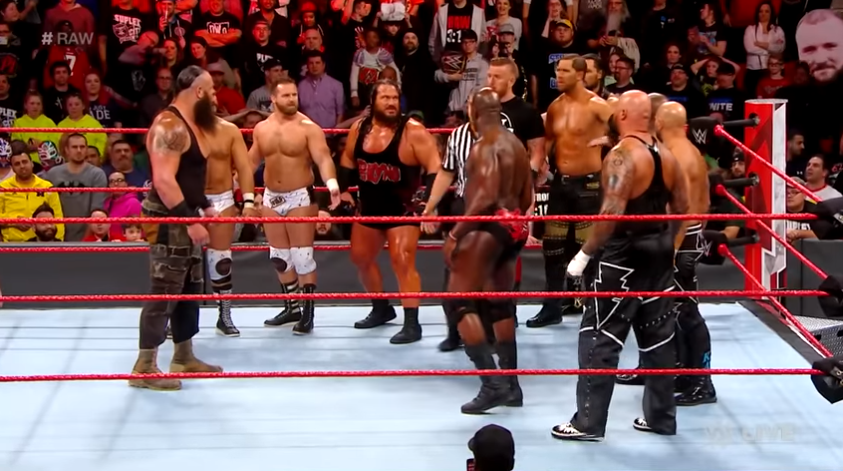 As they explained on Talk is Jericho, The Revival felt that they had a very low ceiling in WWE, as they didn't think Vince McMahon promoted the tag team division seriously enough. That's the impression they got when Vince had Braun Strowman beat all of Raw's tag teams in a battle royal…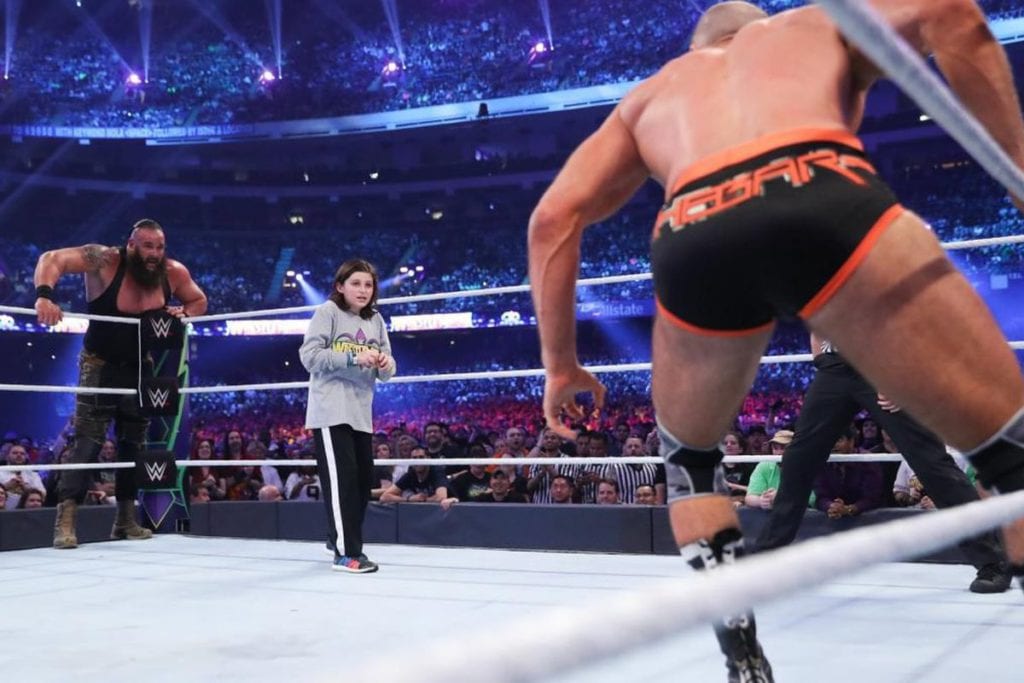 …or when he had Braun Strowman win the tag team titles with a random 10-year-old…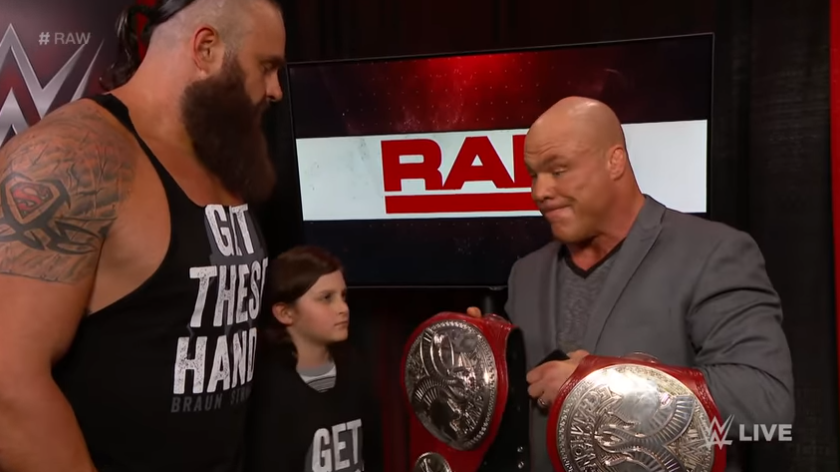 …or when he had Braun Strowman and the 10-year old give their titles up the next night.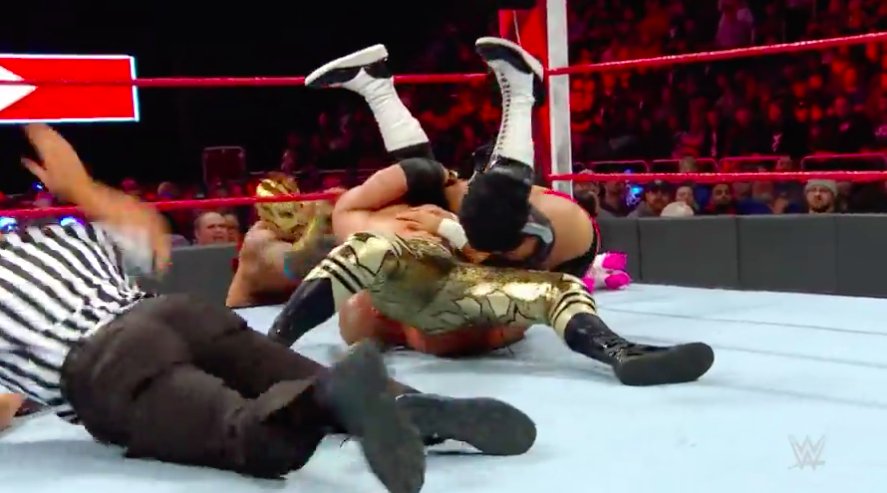 Or when, later that year, the Revival lost to the three-man Lucha House Party week after week under so-called "Lucha House Party Rules". Every week, one or both members of the Revival would come to the ring expecting to face the proper number of masked wrestlers, only for the ring announcer to spring the surprise stipulations on them (which made each match a handicap match, with tags optional for the luchadors).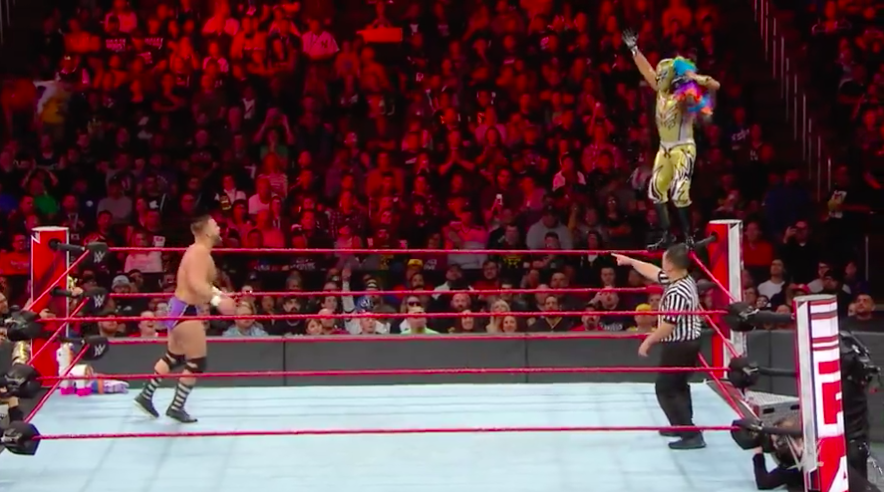 The writers put so little thought into this feud that when Corey Graves complained on air about the babyfaces always having an unfair advantage, Michael Cole countered that the acting GM Baron Corbin (a heel) had booked these matches. The next week, the writers hand-waved this lapse in logic by having Cole explain that Baron Corbin in fact hadn't approved these matches, and that he was upset about them – as if these matches and stipulations just sprang out of the æther every week.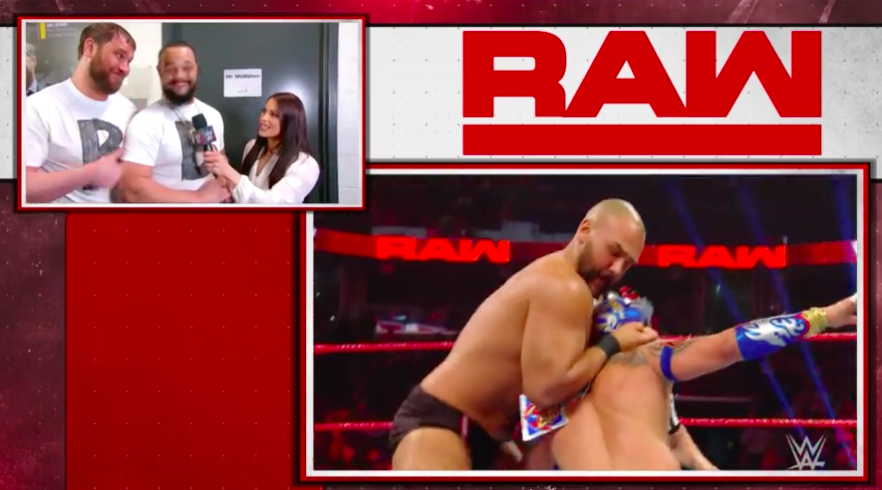 The Revival finally faced off against two of the Lucha House Partiers in a standard tag team match with no funny rules. This match was inexplicably interrupted by a comedy skit where the company's biggest dorks lobbied for a title match with Brock Lesnar.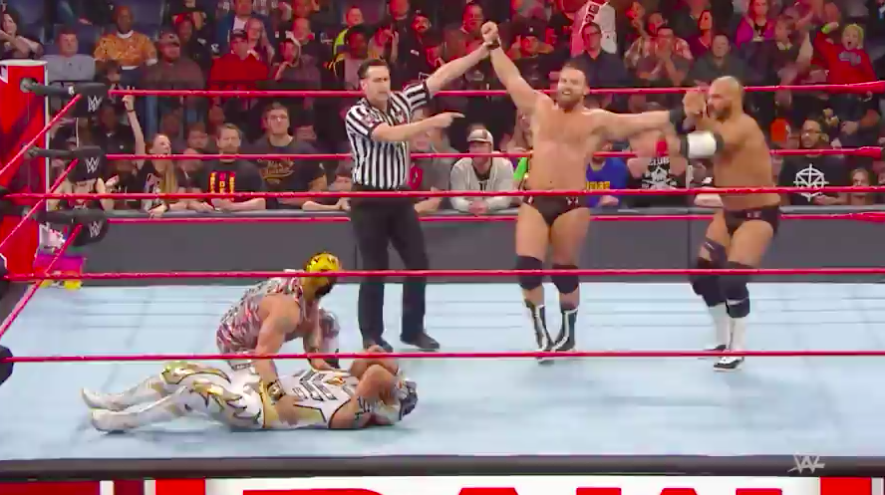 This time, Dash & Dawson actually won, then immediately went backstage and asked for their releases from WWE. Vince didn't grant them their releases, but he did give them something better: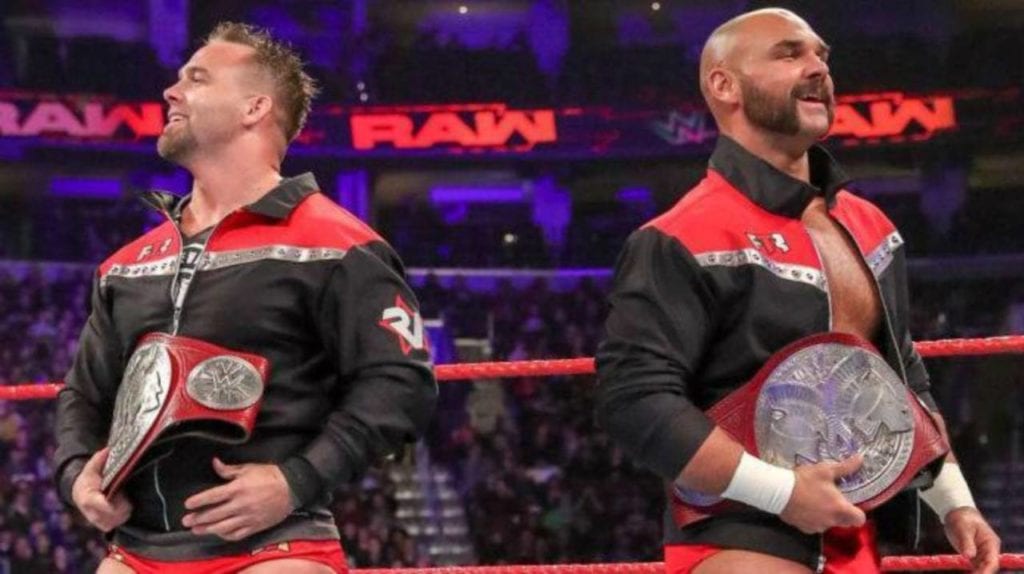 The Raw Tag Team titles – the very same title recently held by Nicholas.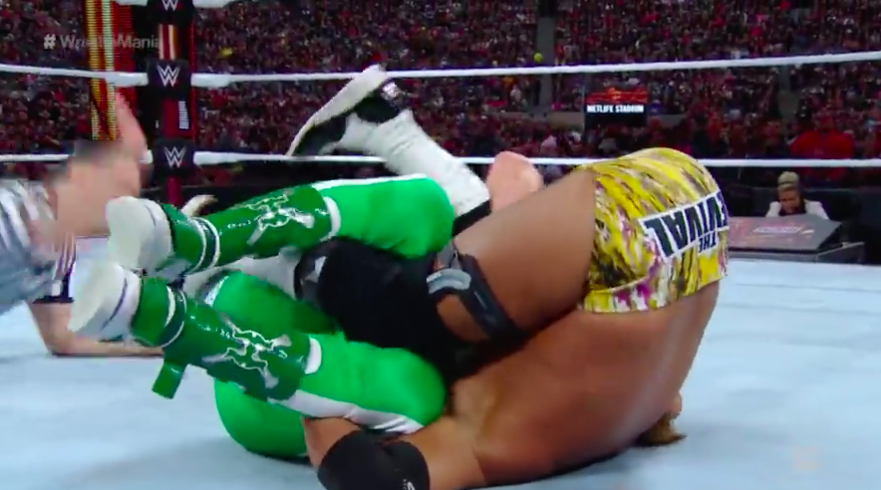 Unimpressed, The Revival still wanted out of WWE, so Vince had them drop the titles at the Wrestlemania Kickoff by snapping Curt Hawkins's 269-match losing streak.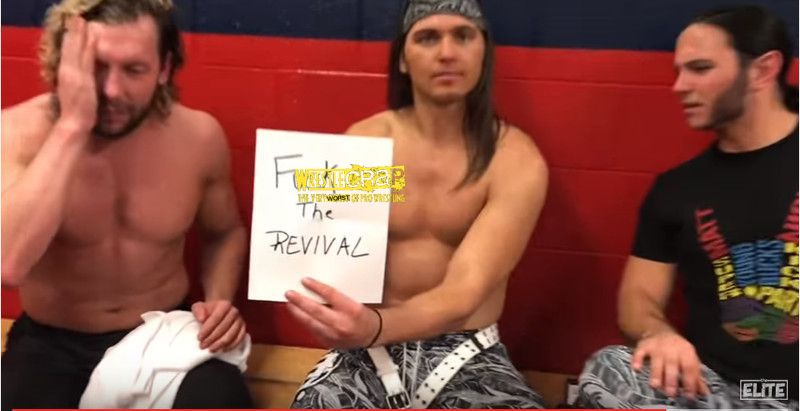 McMahon no doubt suspected that Dash & Dawson wanted to wrestle in the nascent AEW, whose co-founders they were already feuding with on Twitter and Youtube. As if to make an example of them, Vince not only had The Revival lose repeatedly to the new underdog champions, but he also stuck them into embarrassing skits.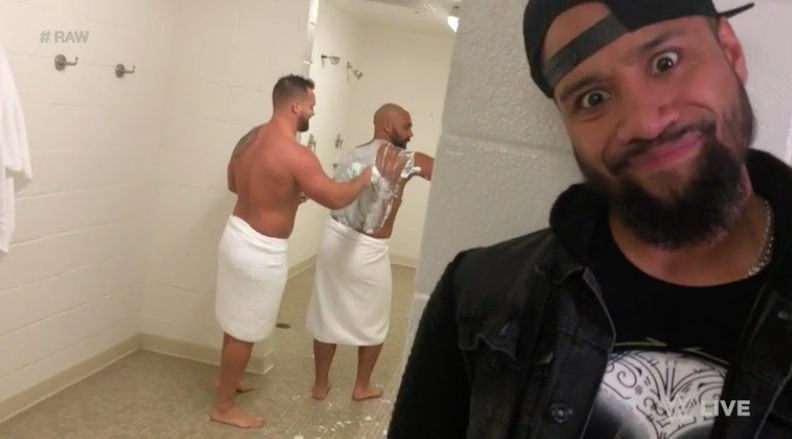 First, the Usos tiptoed into the showers one evening to catch Dash shaving Dawson's back. And they laughed and laughed.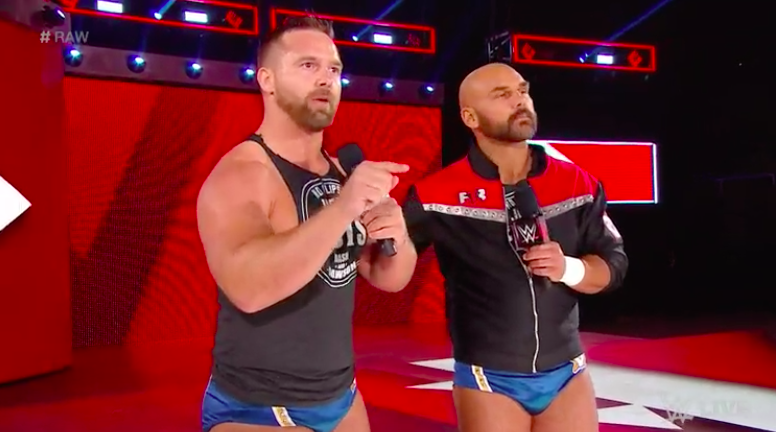 The Revival were quick to call out the Usos' peeping Tommery (fair point)…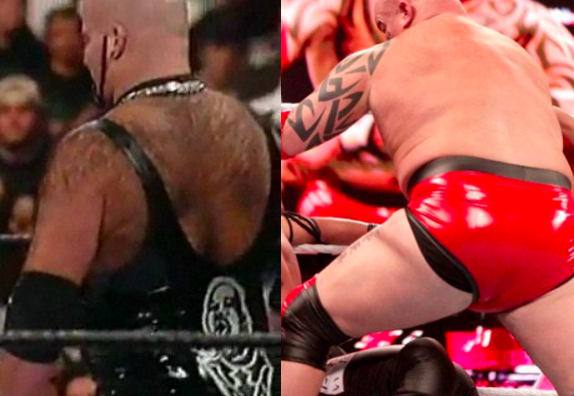 …while insisting that partner-assisted hair removal was just a fact of life (also a fair point, at least in wrestling – you don't think Matt Bloom sheared his wool all by himself, do you?).
The following week, the Usos were seen sneaking around the…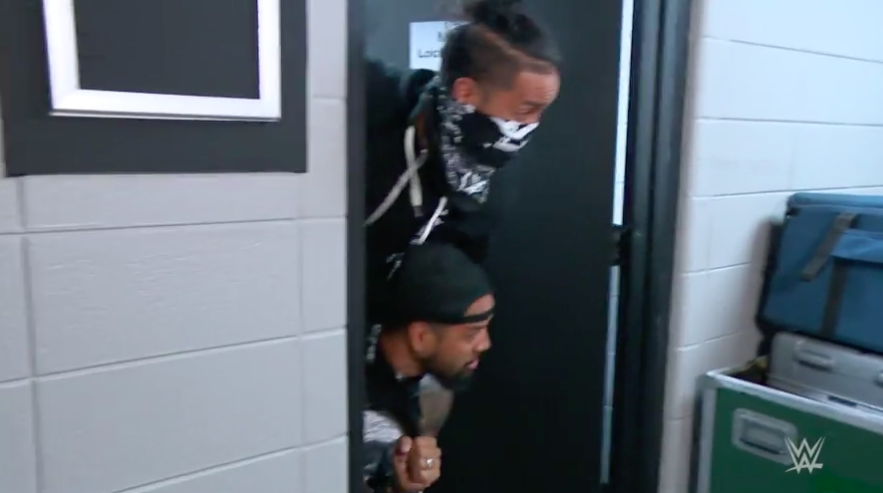 …men's locker room? What would men be doing in the men's locker room?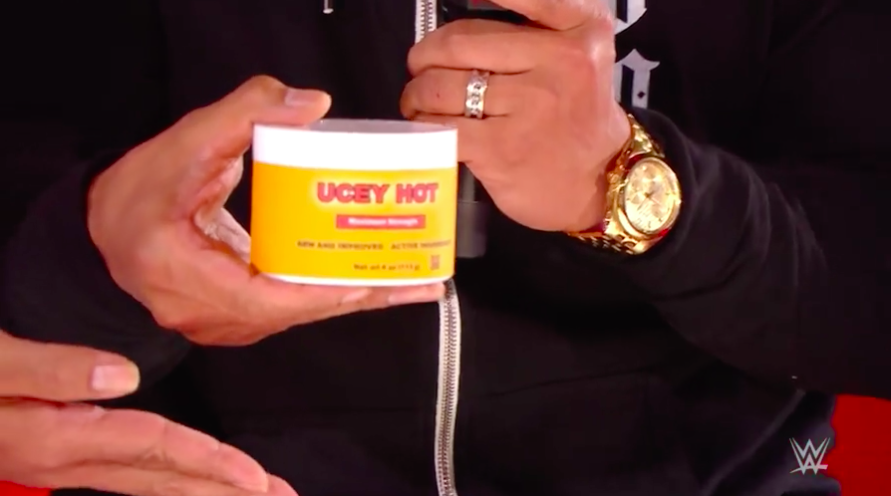 Nothing good, it turned out. Just before The Revival were to clash with the OC, the Usos revealed their prank. You know "Icy Hot"? Well, the Usos had developed their own brand of ointment called, "Ucey Hot". "Hahahaha!" chuckled exactly one fan.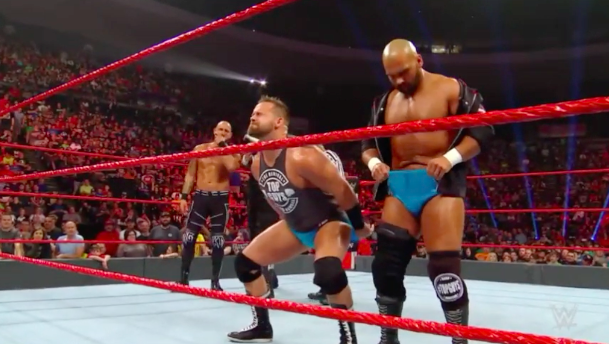 And purely because they thought it would be funny, Jimmy and Jey had spread the sweat-activated goo all over The Revival's tights, causing Dash and Dawson to itch…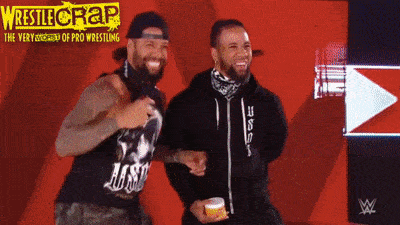 …pull off some stripper moves, and finally drag their butts across the canvas in a vain attempt to relieve the inflammation.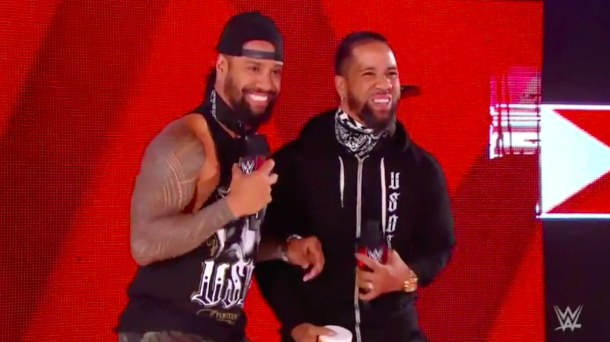 Could you even fathom how much their peepees must have hurt? The Usos cracked up, but the live audience wasn't terribly amused; the under-ten crowd must not have appreciated their intelligence being insulted.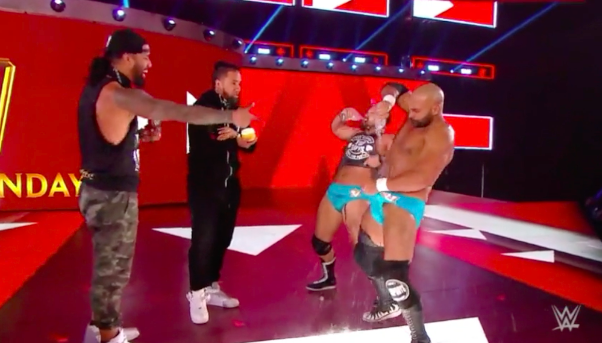 The Usos then offered the inflamed duo some water, with which they promptly dowsed their crotches. For two guys who had been sadistically tormented, Dash and Dawson were remarkably grateful for their tormentors' show of mercy…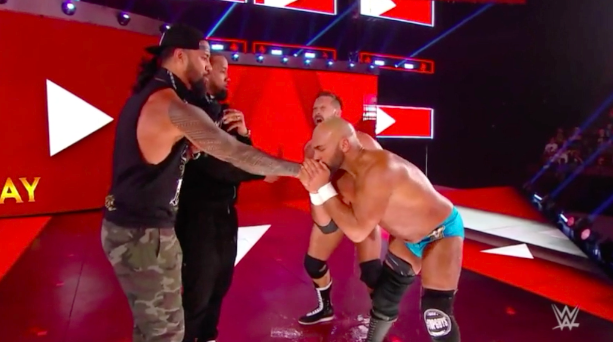 …until the twins informed them that water just made it worse.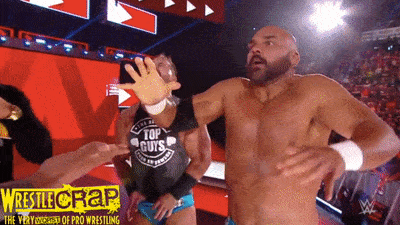 Dawson hammed it up some more, slapping his face like Kevin McAllister after a misguided application of aftershave.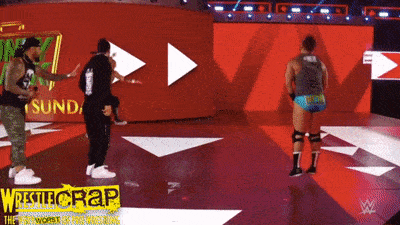 Panicked, he turned to tumbling, then stopped, dropped, and rolled back to gorilla position.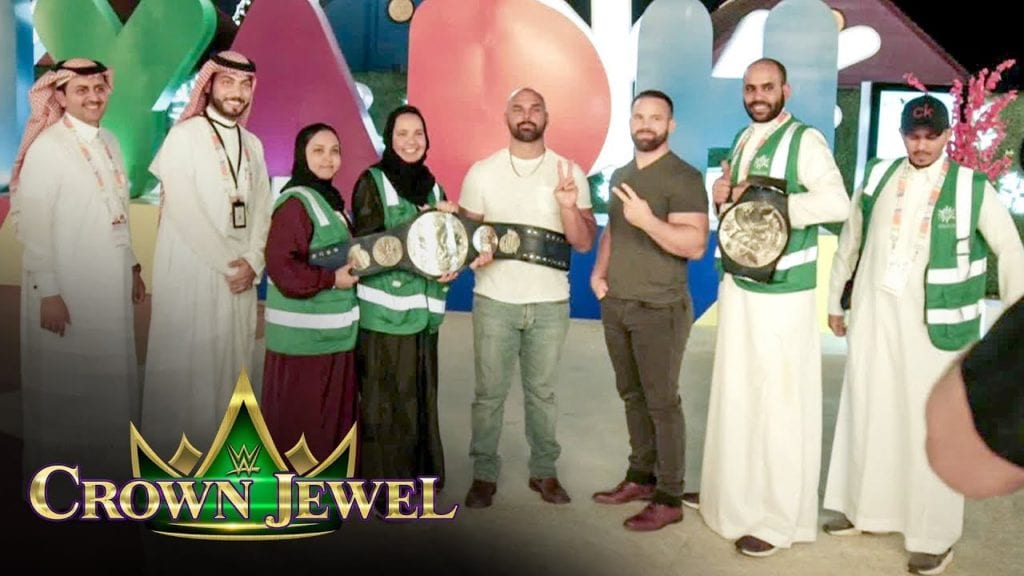 Amazingly, The Revival were still no more willing to renew their WWE contracts than before. Not even another run with the tag titles, nor an extended stay in lovely Riyadh and its airport, could sway them.
It was now January 2020. The two men's contracts were set to run out that summer. What WWE thought Dash & Dawson needed was a new gimmick – compelling new personas that would rocket The Revival right to the top so they'd have no choice but to re-sign. Or, failing that, deliberately goofy new personas that would drag The Revival right to the bottom until they agreed to re-sign.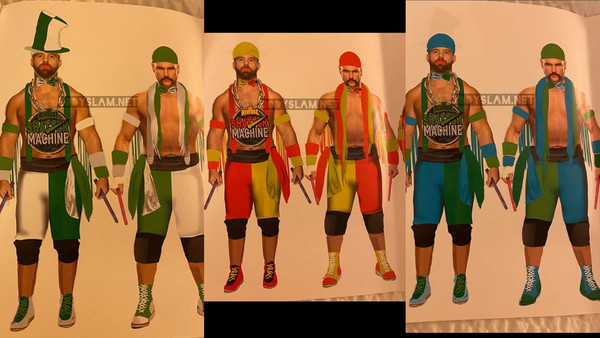 The result? These 100% real sketches of Dash & Dawson's proposed new ring attire. It was as if Vince McMahon, Bruce Prichard, and Mark Carano had brainstormed to find the stupidest accessory to give a wrestler and ended up using the entire list. It was all there: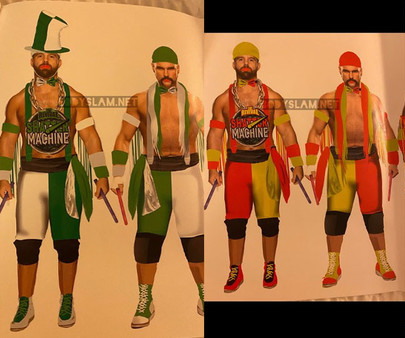 Bowties
Pocket scarves
Half-tights
Cat in the Hat hat
Do-rags
Oversized Flava Flav clock necklace
Ankle boots
Wrist and arm bands galore
Glowsticks ("No one gets into catering without a glowstick!")
Suspenders
Lipstick
Have you ever seen such intentionally ludicrous gear?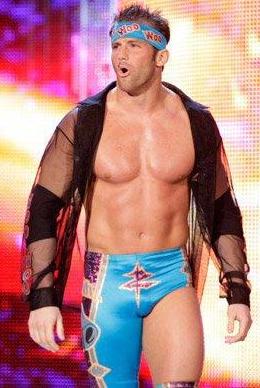 Instead of demanding their releases, The Revival simply laughed at the stupid costumes but agreed to perform under the new gimmick anyway until their contracts expired.
This was… not quite the reaction that Vince wanted. His schadenfreude spoiled, and his negotiations foiled, he took The Revival off TV and live events, and they never wrestled another match in WWE.
Neither carrot nor (glow)stick could move Dash & Dawson. The Revival were neither impressed with the prospect of yet another fictional tag title run, nor daunted by the prospect of a playing embarrassing new fictional characters…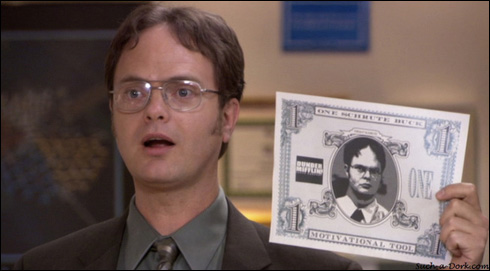 …turning down new WWE contracts like so many Schrute bucks (or regular bucks, as Vince was willing to pay good money to keep them from working for the other guys).
With just a few months left on their contracts, Dash & Dawson were released from WWE in April 2020, independently of the massive roster purge WWE executed later that month.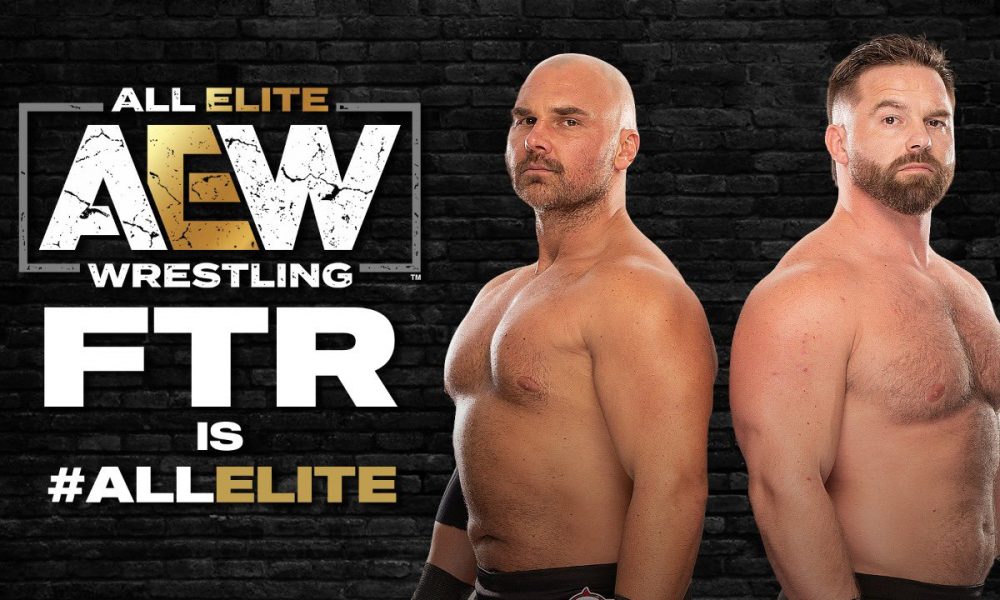 Almost as soon as they were contractually able, The Revival signed with AEW, where they now wrestle as under the names Cash & Dax. Sure, they might sound like a Playstation 2 platforming duo, but at least the tag division there is given special attention.
Not only do they have a chance this Saturday night to win that promotion's tag team titles, but thanks to AEW's tag team rules, Cash now has a full ten count to help out Dax…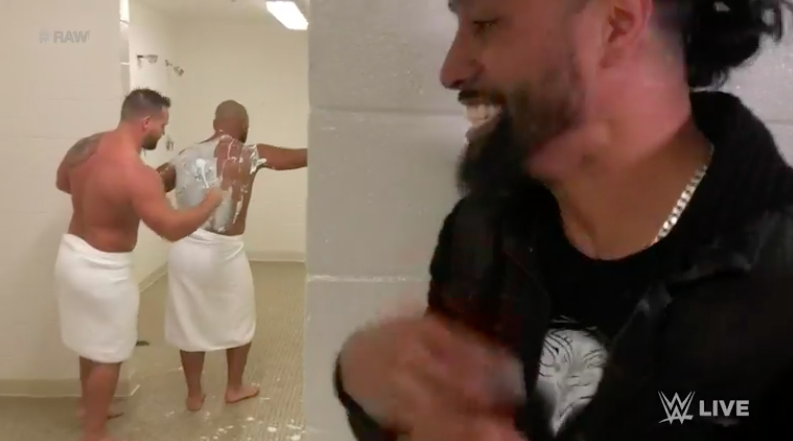 …in whatever form that takes.