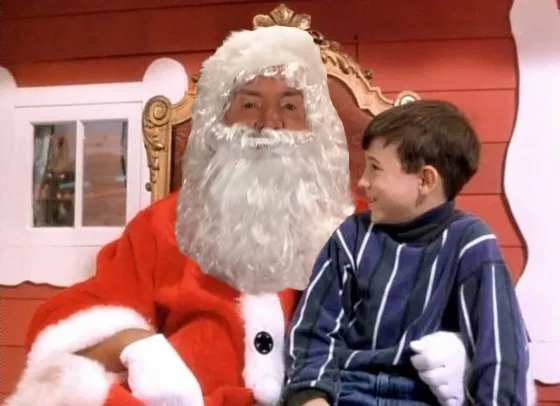 Stamford, CT – WWE officials, Superstars, and underlings gathered together to do a table reading of the holiday classic, Santa With Muscles.
According to WWE COO Triple H, the special mandatory read-through was done to bring holiday spirit. He insisted it was definitely not for any other reason.
"It's been a tough year, we're trying to put a smile on everyone's face," said Triple H. "Everyone likes Santa. Everyone likes muscles. It's a no-brainer. Much better than any other Christmas movie. It's so good they don't even need to show it for 24-hours straight on certain channels. I mean, who wants to sit through a read-through of that?"
Gathered around a large conference table, weary employees, read through the movie often included on worst Christmas movies lists.
Vince McMahon, playing Hulk Hogan's role of Blake, donned a Santa Claus outfit, flexing mightily while delivering his lines. Joining McMahon was Big E as evil scientist Ebner Frost, Asuka as Leslie, Otis as Lenny, and Executive Vice President Kevin Dunn as Clint Howard's Hinkley.
Despite never having watched the movie, the reading remained faithful to the original material. Things took a detour, when McMahon referred to his jingle balls and rosy cheeks. With visions of a pantless Santa Claus dancing in their heads, the group finished reading. At the end, fake snow, later revealed to be asbestos, fell from the ceiling.
The reading is expected to replace the final hour of Monday Night Raw. Experts expect no one still watching will notice the difference.