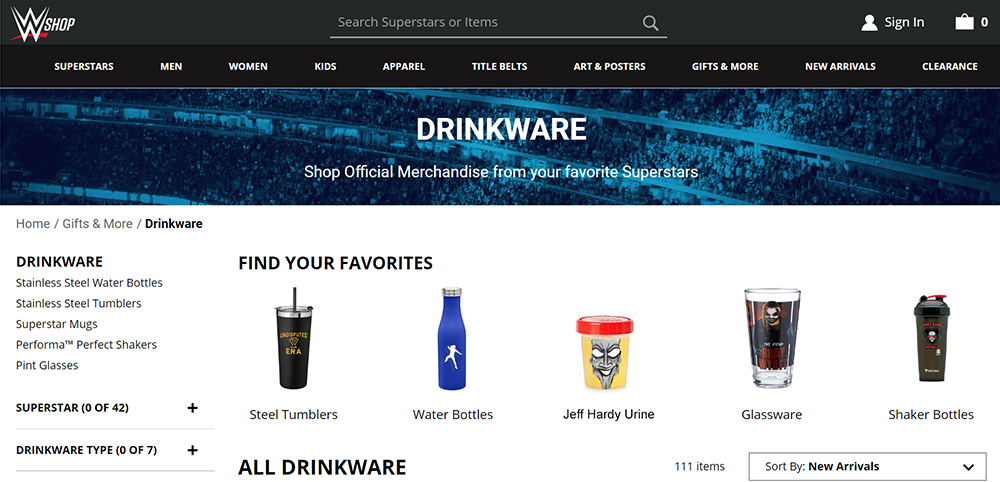 Stamford, CT – Over the weekend, Shop.WWE.com began selling actual urine samples from legendary Superstar Jeff Hardy.
The sale, inspired by the on-screen drug test Hardy was forced to take by his nemesis Sheamus, featured genuine Jeff Hardy urine in a sterile container. Available in small, medium, large, and "Charismatic Asparagus", the containers also feature original artwork by Hardy.
What started as a trickle soon became a leak and eventually, a powerful stream of purchases. Before Monday morning, WWE managed to shake out the final few drops of sales and the website was completely sold out.
"Jeff Hardy really knows how to make a splash, whether it's in the ring or in sales," said WWE CEO Vince McMahon. "It doesn't take a wiz to see it. Stand up or sit down, he can go anywhere at any time. Jeff has had his problems, but that's all water under the bridge. He'll always be number one in my book!"
Rumors of McMahon personally force-feeding Hardy Pedialyte to meet demand remain unsubstantiated.