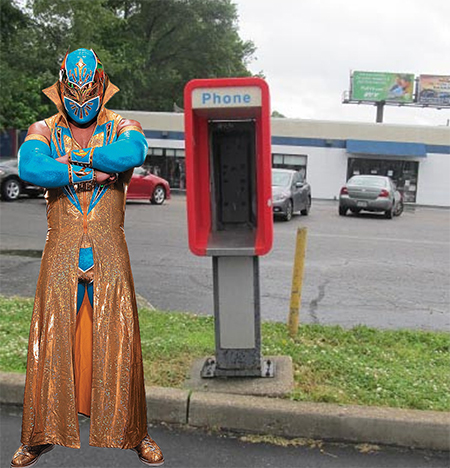 Mexico City, Mexico – Former WWE Superstar Sin Cara has been spending the past two weeks patiently waiting to receive a call from Triple H.
The original masked luchador came to the WWE in 2011 as a pet project of Triple H. Seen as a can't-miss prospect, the wrestler formerly known as Mistico, hit the ground running. Unfortunately, he hit lots of other things on the way down and suffered numerous injuries throughout his tenure. After a failed feud against his evil doppleganger Sin Cara Negro, Sin Cara left the WWE and returned to Mexico, performing under several different names.
Despite his tumultuous time in WWE, Cara believes that with Triple H's rise to power, his return is imminent.
"The WWE Universe is ready for Sin Cara," said Cara. "Ciampa gets more TV time. Io Skye has been called up. Karrion Kross, Scarlett, Dakota Kai, Hit Row, and Dexter Lumis have all made surprise returns. Why not me?" asked Sin Cara, accidentally biting his tongue in the process.
Keeping a close vigil on his phone, Sin Cara continues to patiently wait for the inevitable call.
"Any day now," he said to himself before pulling his hamstring while stretching. Eventually, Sin Cara picked up the phone to see if it was working.
"Hang up! He might be trying to call right now!" yelled his roommate Ryback.
Sin Cara quickly slammed the receiver down, bashing his thumb in the process.
"Oh no! You might've broken it!" shouted Ryback angrily.
The duo spent the rest of the day driving around in Ryback's hatchback looking for a Radio Shack to purchase a new phone.