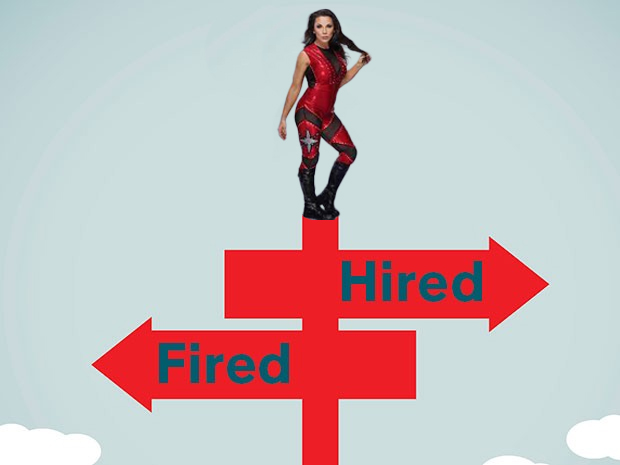 Tulsa, OK – Despite announcing her return for the Royal Rumble, Impact Knockout Champion Mickie James has already been fired and rehired by WWE.
The shocking, but unsurprising see-saw decision has been felt throughout the wrestling community. The mercurial decisions started early this morning.
"That Mickie, she thinks she's so fine," muttered McMahon when seeing James at the BOK Center. "She thinks she so fine it blows my mind! Hey, Mickie! Hey, Mickie! You're fired!"
A few seconds later, McMahon changed his mind.
"No, wait, Mickie, come back," relented McMahon. "You're very important to the WWE Universe and we'd be honored if you were in the Royal Rumble. Welcome back."
The return lasted a few hours until McMahon ran into James at catering.
"Gah! She chews so loudly! That lettuce is like a jackhammer in my brain!" complained the particular septuagenarian. "She needs to go. Now. Right now. Dump her salad in a garbage bag and mail it to her."
Before WWE officials could calculate salad shipping costs, McMahon intercepted the meal and returned it to the former Divas champion.
"Please accept this chopped salad as a formal apology," said McMahon, handing James the wilted greens. "For being such a good sport, I'm giving you a bonus!"
McMahon reached into his pocket, took out a handful of croutons and sprinkled it on the salad.
Despite the whiplash of constantly being fired and rehired, James is taking it all in stride.
"Are you kidding? This is great," smiled James. "I keep getting severance checks every couple of hours. If this keeps up, I'll finally be able to record Hardcore Country Part 2."