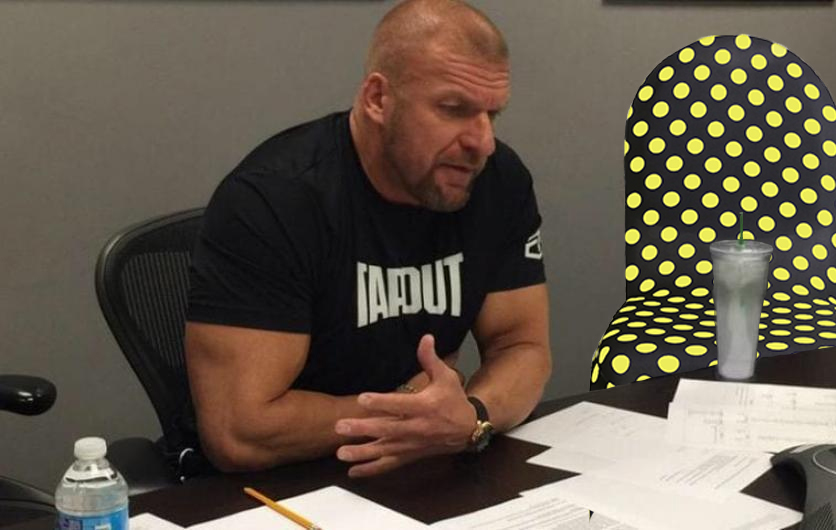 Atlanta, GA – Wrestling stars Cody and Brandi Rhodes spent their weekend visiting various furniture stores in search of a new chair for Triple H.
Following their surprise departure from AEW, many are speculating that the duo is heading back to WWE. Those suspicions were seemingly confirmed after the couple were spotted shopping for what some are calling 'an apology chair'.
"We're just a normal couple, spending our Saturday looking for a throne," said Cody to an inquisitive fan.
Shooting her husband a look, Brandi emphasized, "Chair. We're looking for a chair."
"Exactly!" agreed Cody. "A chair for ourselves and definitely not a replacement for the Triple H throne I smashed at Double Or Nothing."
Brandi shook her head and continued to search for seated furniture.
After visiting Raymour & Flannigan's, Ashley HomeStore, Outrageous Interiors, and Bob's Discount Furniture, the Rhodes family stopped at The Dump Furniture Outlet.
"Oooh, how about a bean bag chair, Sweetie?" asked Cody excitedly.
"He doesn't live in a dorm, Honey," said Brandi matter-of-factly.
"Right, right. Wait! Look! It's a Spongebob Squarepants chair! Cool!" giggled Cody.
"Does Triple H even like Spongebob?" asked an annoyed Brandi.
"Good point. He's probably a Mr. Krabs guy," Cody dejectedly.
The twosome wandered around the discount furniture store for an hour without any luck. Just before leaving, Brandi spotted a black chair with yellow polka dots.
"It's perfect!" they shouted in unison.
A week later, the Dusty-style chair arrived in Triple H's office. Upon seeing the gift, Triple H said, "Even the son of a plumber wouldn't sit in this thing."