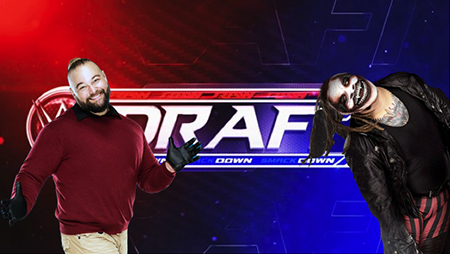 Orlando, FL – In a shocking WWE Draft moment, Bray Wyatt has been drafted to Monday Night Raw while his alter ego The Fiend will be going to Smackdown.
The stunning split is just the latest in a series of breakups that also included The New Day and Heavy Machinery. While many pointed out that Wyatt is, in fact, the Fiend, WWE CEO Vince McMahon was hearing none of it.
"Anyone could be The Fiend," said a dismissive McMahon. "Just like anyone could be Batman. Just because I've never seen Batman and Bruce Wayne in the same place at the same time, doesn't automatically make Bruce Wayne Batman."
"Does that mean I can be Batman?" asked WWE Executive Producer Kevin Dunn.
"No, of course not!" laughed McMahon. "You're not even Crazy Quilt."
Reactions to the draft have been mixed, but both Wyatt and The Fiend have expressed excitement at the new opportunities that await them.
"Jeepers golly!" exclaimed Bray Wyatt. "I can't wait to bring all my Firefly Fun House friends to Monday Night Raw. We're so excited to fill up that entire third hour of Raw with our shenanigans.
"Scary noises!" gurgled The Fiend following the news.
Earlier this morning, WWE held a supplemental draft sending The Fiend's giant mallet to 205 Live.