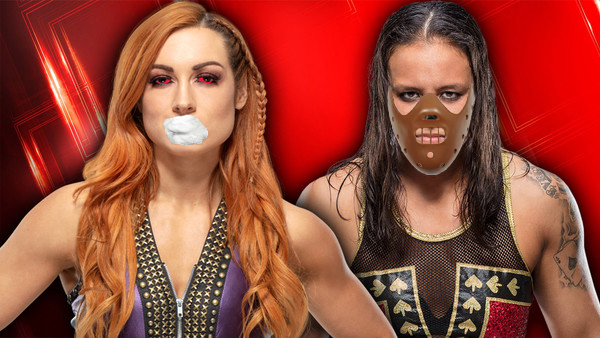 Everett, WA – Raw Women's Champion Becky Lynch has tested positive for rabies days after receiving a bite by WWE Superstar Shayna Baszler.
WWE officials suspected Lynch was not well during this morning's walkthrough at the Angel of the Winds Arena. The normally calm and attentive Lynch was visibly aggressive, growling at members of the ring crew. Her condition quickly worsened as she began drooling uncontrollably and hallucinating.
"I knew something was wrong when Becky said she couldn't wait to face Eva Marie at WrestleMania," said Triple H. "We had the medical staff take a look at her and unfortunately Becky has rabies."
Despite the seriousness of the situation, WWE CEO Vince McMahon insists on using the diagnosis as part of the storyline.
"I love it!" exclaimed WWE CEO Vince McMahon. "That's the kind of ruthless aggression we need. Shayna is a literal wild woman, bringing Becky down to her level. I want her chomping at the bit to get Shayna. The foaming mouth is a nice touch, but we need more. Have catering bring us a case of Alka Seltzer."
"We suspect it was due to Bazler doing the McRib chomp on her neck, but no one wants to get too close to her for testing," said Triple H. "Just to be on the safe side, we'll surround the ring with Animal Control officers armed with tranquilizers. It'll be like a lumberjack match, but with more neurological damage."
Lynch and Baszler are being held in cages for the staff's safety. Official WWE cages can now be purchased on WWE.com.