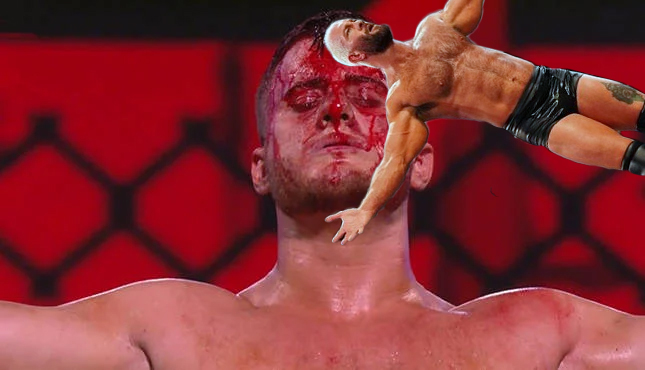 Jacksonville, FL – After enduring some harsh criticism for their Blood & Guts match, All Elite Wrestling officials have unveiled new blade safety rules.
"We understand the concern of the fans," said AEW CEO Tony Khan. "AEW wants to put on the best wrestling program while still remaining safe. It's time we moved away from the archaic and barbaric use of blades. AEW is all about remembering wrestling's past with an eye towards wrestling's future. Therefore, our wrestlers will no longer use a blade to get color and will now, henceforth, use The Blade."
Khan's stunning indict will now see AEW wrestler's using fellow performer The Blade in all instances of intentional bleeding.
"I'll admit, it's a little awkward," said The Blade. "The first time Jericho picked me up and rubbed me on his forehead, I was pretty concerned. Ultimately, we want everyone to be safe and if this is how we do it, I'm all for it."
AEW officials plan to use The Blade sparingly in their shows so that it really means something. For pay-per-views and special angles, AEW will use his tag-team partner The Butcher.
"No more dirty razors or horrible gig marks," declared Khan. "This is a new era in professional wrestling. Our fans are smart and deserve to be treated as such. Gone are the dirty razor blades and concrete floors. Now is the time of crash pads and rubbing a man's body on your forehead to bleed."