A billion years ago, I unearthed a video that has been the most popular I ever posted on YouTube for the site. This one to be specific:
While seemingly every video posted over there these days gets a million views no matter who posts it, for me it's a big deal that this one got nearly 800K views. Sure, it took sixteen years to do it, but…sixteen years? How am I not collecting social security yet?
Well, regardless, it turns out this pairing of the Ultimate Warrior and Phil Collins (and it STILL feels weird to type that) was covered not only by myself, but also by WWF Magazine, the December 1990 issue to be exact.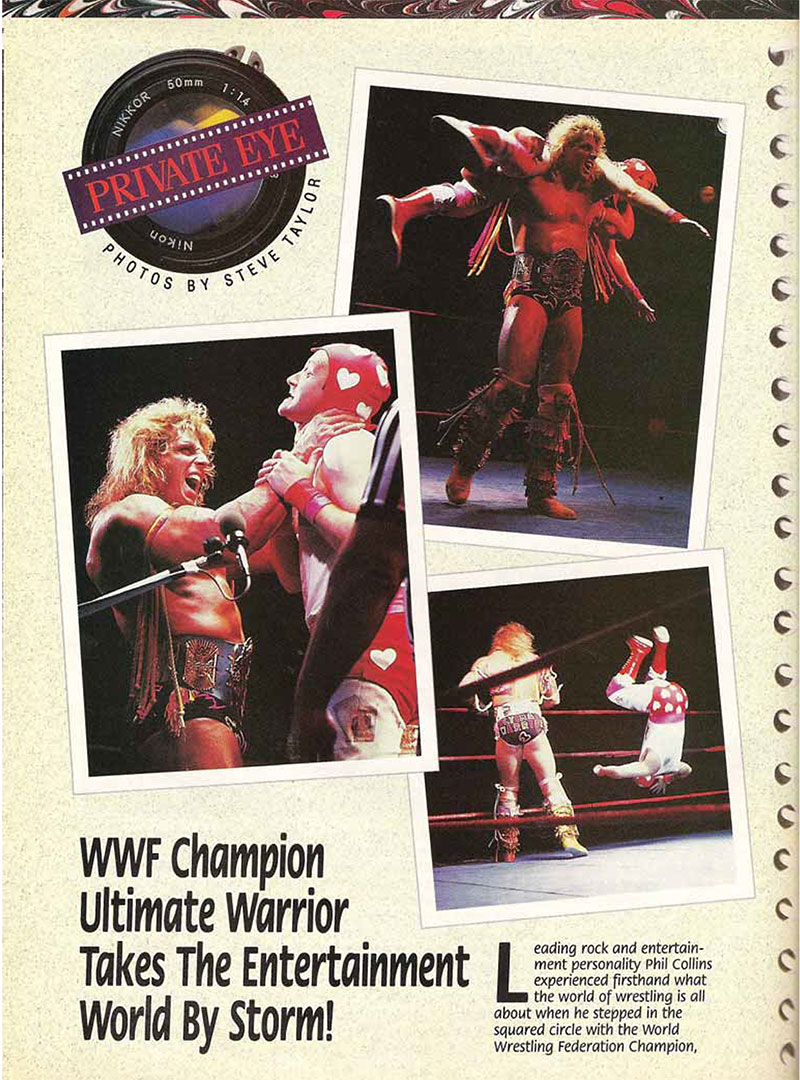 Indeed, "leading rock and entertainment personality Phil Collins" learned all about wrestling by stepping in the ring with the champ. That's an accurate if somewhat odd way to describe Phil. I mean they could have used "former Genesis front man" or "horrifying Spitting Image model" was right there.
I can't be the only one that remembers that, right?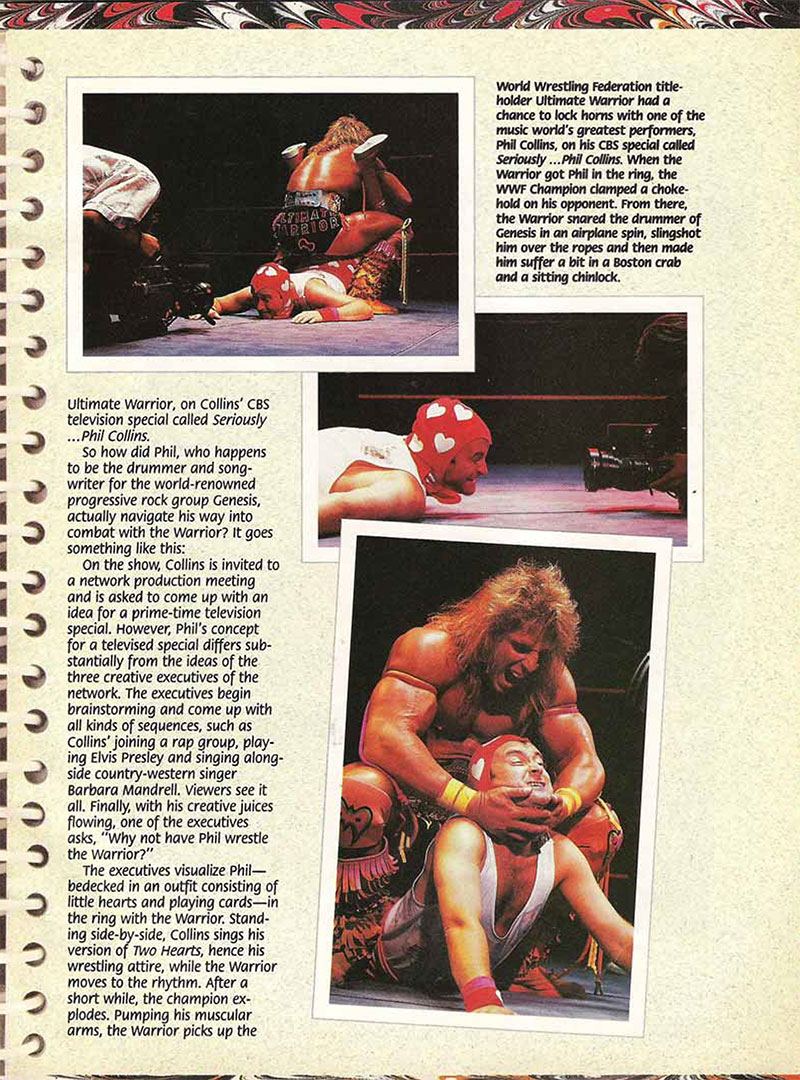 "Standing side-by-side, Collins sings his version of Two Hearts, hence his wrestling attire, while the Warrior moves in rhythm."
MOVES IN RHYTHM? Did anyone actually watch that video?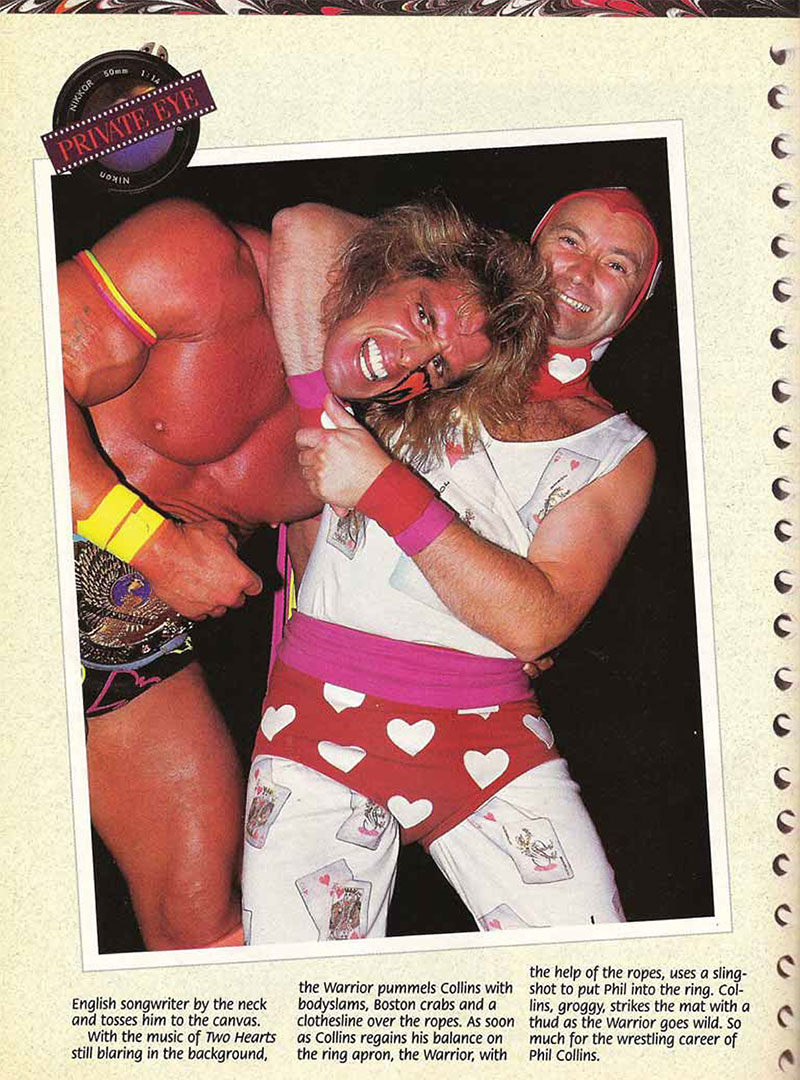 Sweet Christmas that is an amazing photo. I've seen it before (I actually sneak in coasters of those as bonuses from time to time over at my Etsy shop), but it never fails to boggle my mind.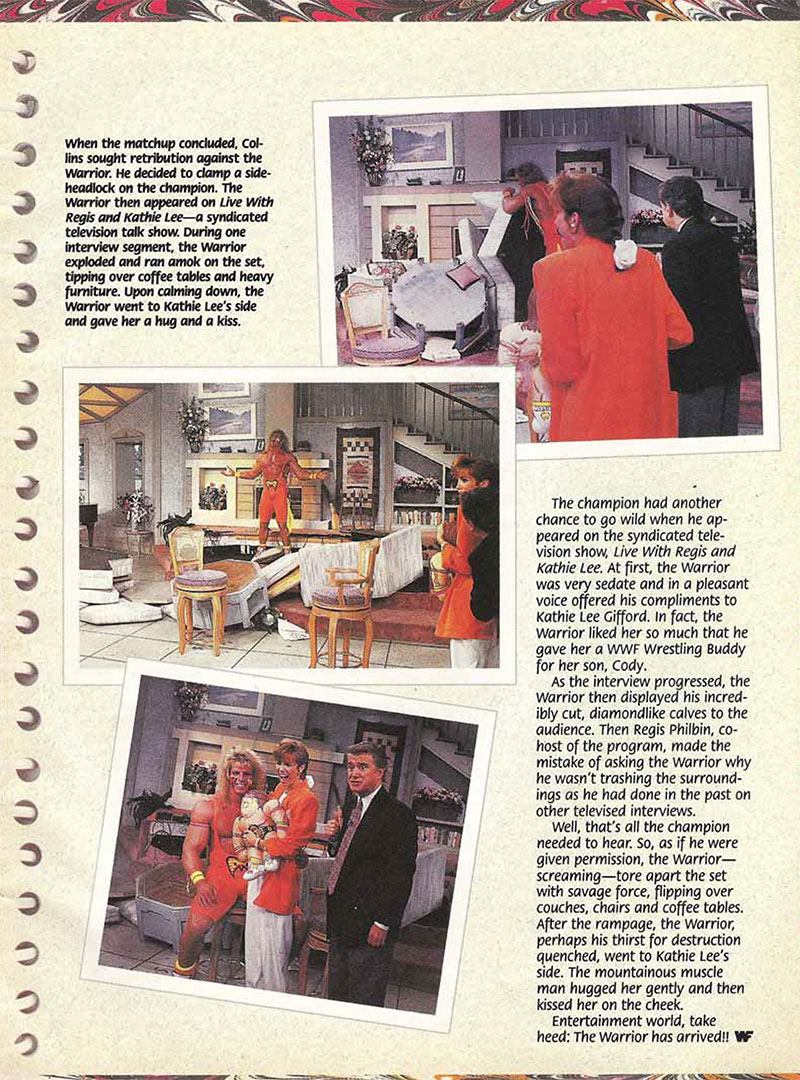 We then get a page detailing Warriors appearance on Live with Regis and Kathie Lee. I know I covered a completely insane Regis and Kathie Lee with Rick Rude, but is it possible I never inducted WARRIOR on that show? If so, I need to rectify that immediately. Indeed…"Entertainment world, take heed: The Warrior has arrived!!"