WWF Magazine, May 1995
You think I am going to see "The Undertaker: His Childhood Revealed" on the cover of a 1995 WWF Magazine and NOT cover it on the site? I mean seriously, this might be the single greatest article in the history of the civilized world.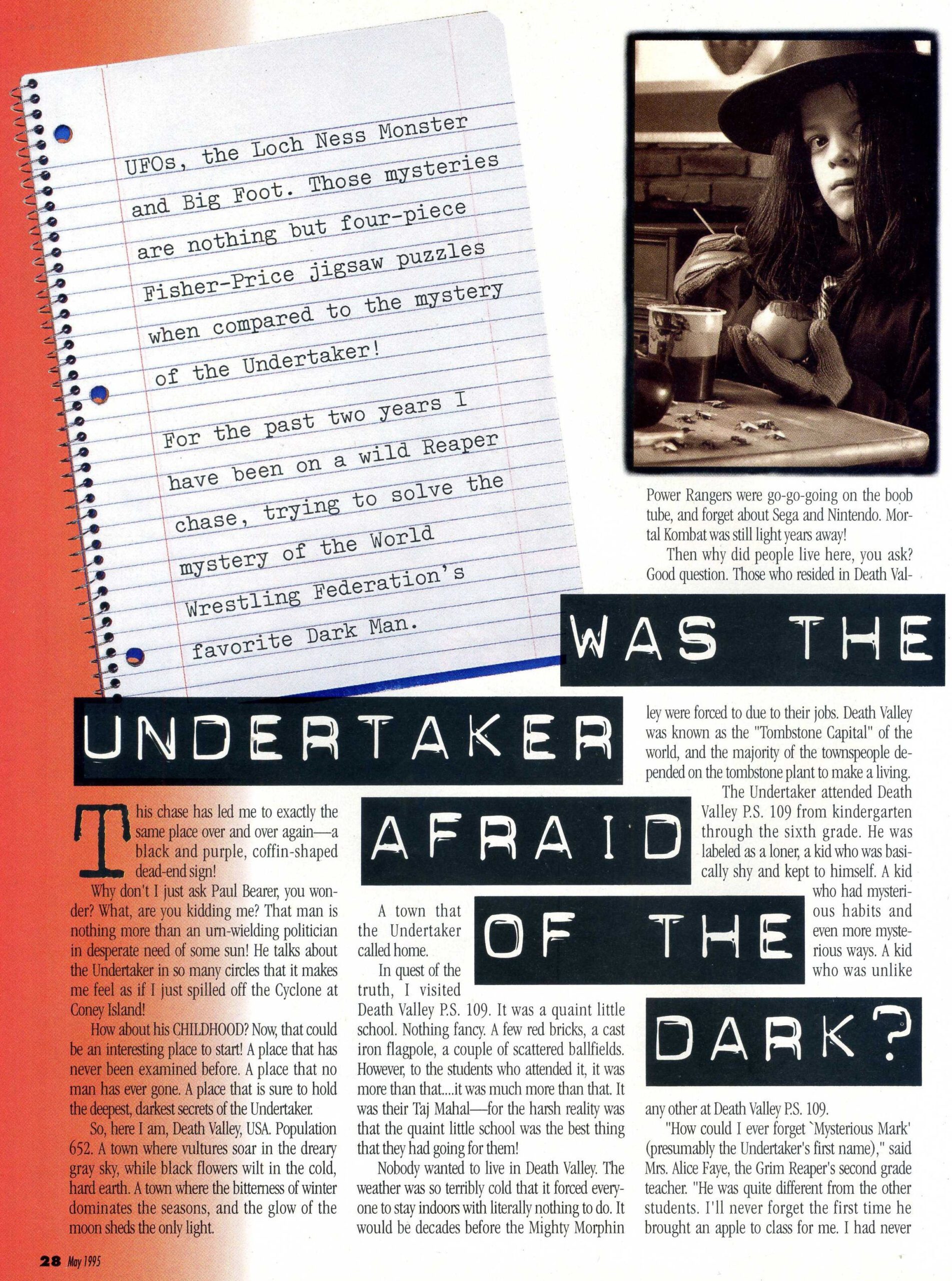 "UFOs, the Loch Ness Monster, and Big Foot. Those mysteries are nothing but four-piece Fisher-Price jigsaw puzzles compared to the mystery of the Undertaker!"
This prose is the stuff dreams are truly made of.
Our intrepid journalist tells us that he has traveled all the way to Death Valley USA, population 652, to seek information on the early days of the Undertaker. We learn that little 'take was a student at Death Valley Public School 109. I cannot be the only one to wonder what the school mascot was, right?
We also learn that Mrs. Alice Faye was the Reaper's second grade teacher, and she queries "How could I ever forget 'Mysterious Mark'?"
Apparently no one taught this lady any lessons in kayfabe!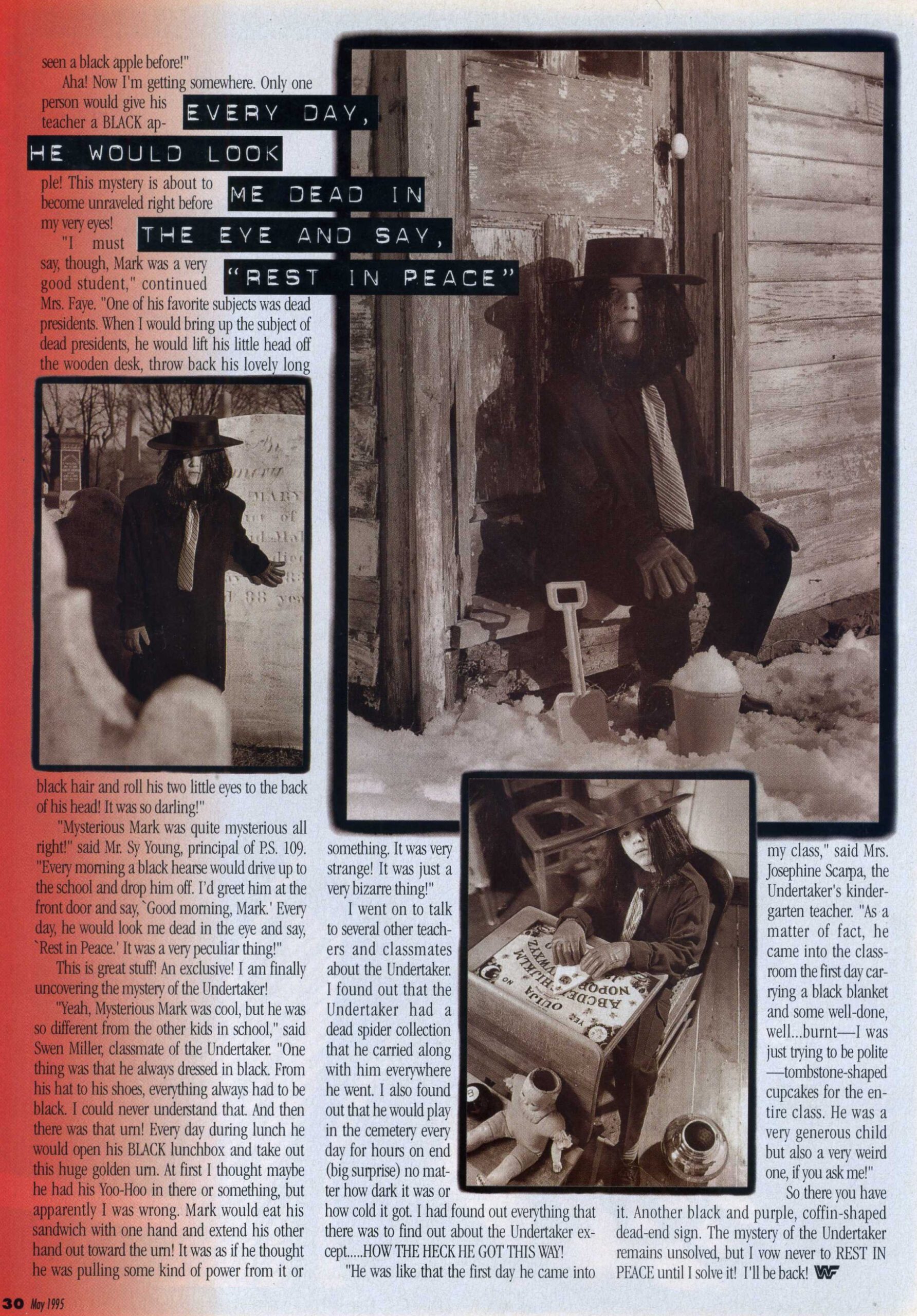 We also learn that young Mark didn't ride the bus, but rather came to school in a hearse. Also, he greeted Principal Young each morning with a "Rest in Peace." Also, he brought a special treat of burnt cupcakes to his kindergarten class on the very first day of school. Better yet, as he got older, he brought the urn with him to school and drank Yoo Hoo.
This verbiage is fantastic.
Who on earth could have written it?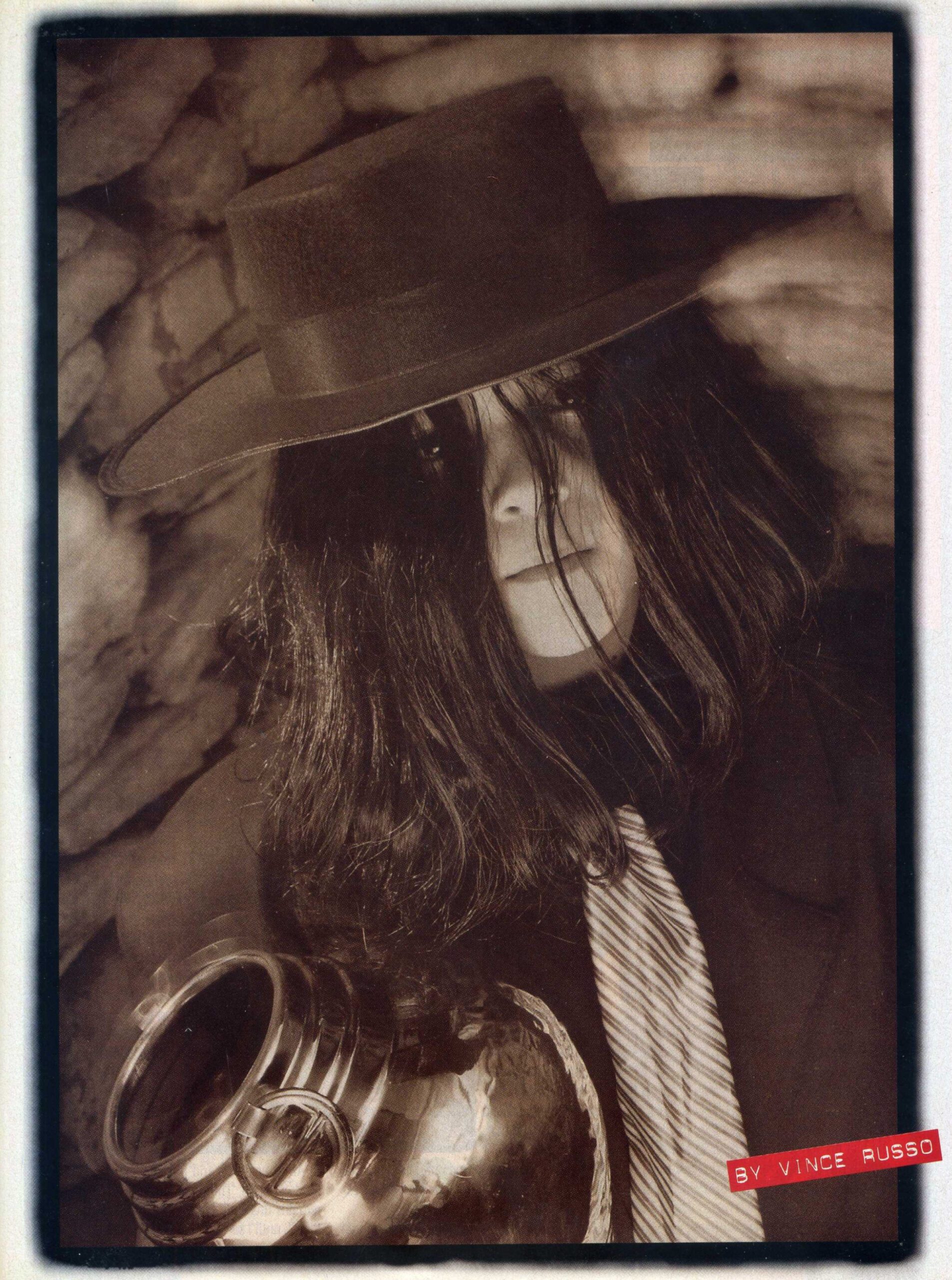 You guessed it – it's your friend and mine Vince Russo!
And are you ready for the swerve ending?
The kid you see here? That's not just some random kid at Halloween. And no, it's not the Undertaker's childhood photos.
That is actually Vince Russo's son Will!
Obviously, Russo and I are buddies now, but even his HARSHEST critic has to recognize the greatness on display here!
---
If you want even more fun with Russo and myself, check out our weekly show, Joker's Mustache, where we go through every single episode of the classic 1966 Batman TV show one by one! All the fun is available over at Channel Attitude!