WWF Magazine, September 1992
The year 1992 in the World Wrestling Federation was in hindsight a very odd one. At the beginning of the year, we had arguably the greatest Royal Rumble of all time with Ric Flair entering at number 3 and outlasting the field to become world champion. By the fall, we had Ultimate Warrior vomiting on television due to a voodoo curse.
Strange days indeed.
In an attempt to get to the bottom of the black magic master's desire to cause his foe countless trips to Super-X for Tums, the WWF Magazine decided to have a talk with Papa Shango.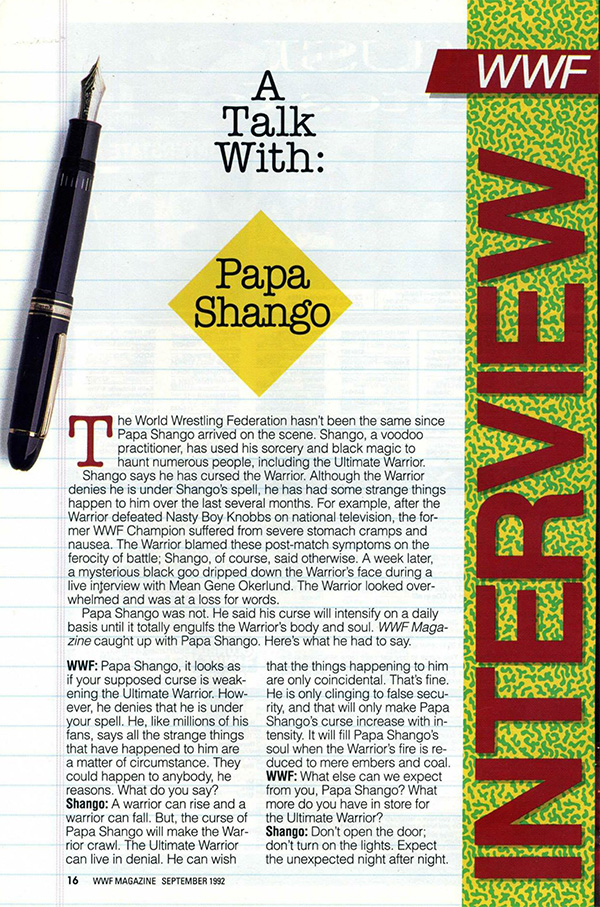 Like literally, that's what it was called. I love the idea that they just go to his lair in the swamp or whatever to have a friendly chat. The ball point pen is a delightful touch. I wonder if it's filled with black goo from Warrior's head?
Shango for his part starts the interview with a rhyme, noting "A warrior can rise and a warrior can fall, but the curse of Papa Shango will make the Warrior crawl." One can only surmise he was looking to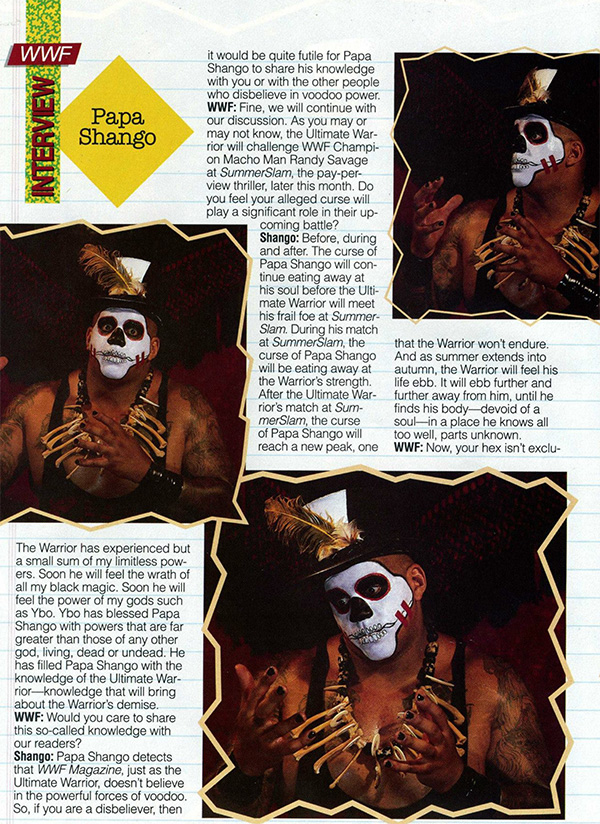 Digging a bit deeper into the interv…err, talk, we learn that Shango has received his power from a mysterious being known as Ybo. I did a bit of research into this to learn more about Ybo. I couldn't find anything voodoo related, but I did discover that YBO is the code name used for such groups as Your Business Online, Youth Basketball Organization, and Young Bucks Outdoors. I dunno, maybe Matt and Nick are looking into expanding their brand or something.
Also, for some weird reason I am getting nonstop spam to sign up for HBO Max. This despite the fact I signed up for it months ago.
You guys got me with the Snyder cut!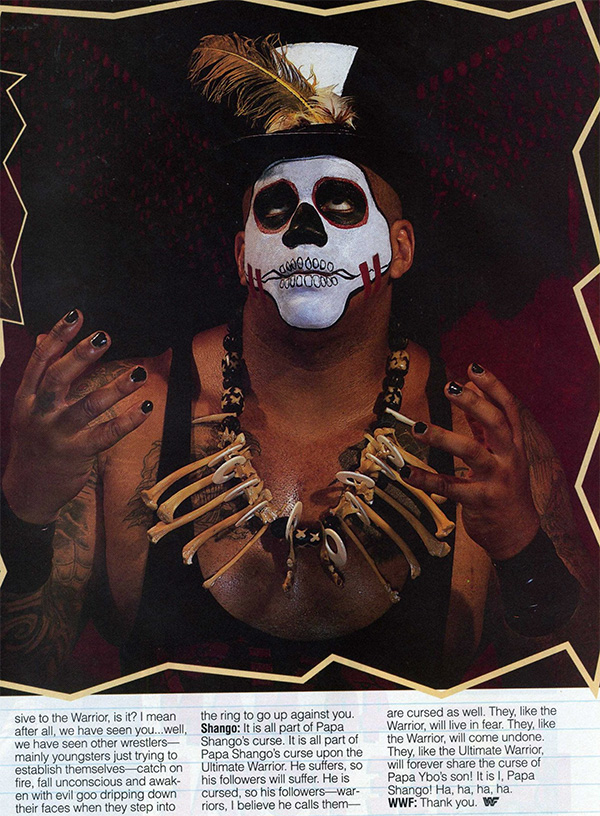 Our talk with Shango concludes with a warning that not only will the Ultimate Warrior be cursed, but so will all of his followers. Having seen a few of those Warrior-Shango matches back in the day, believe me, that curse was real.
Still, mad props for the talk, Papa. The last photo where you're rolling your eyes? My sentiments exactly.
asddsad