"MATILDA MISSING!"
No, no Crappers-  that isn't Stephanie McMahon. Stephanie just models the Matilda shirt for the catalog!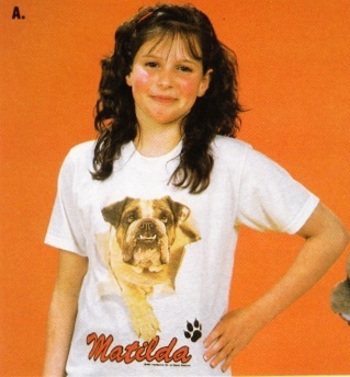 It's The British Bulldogs' doggy mascot Matilda!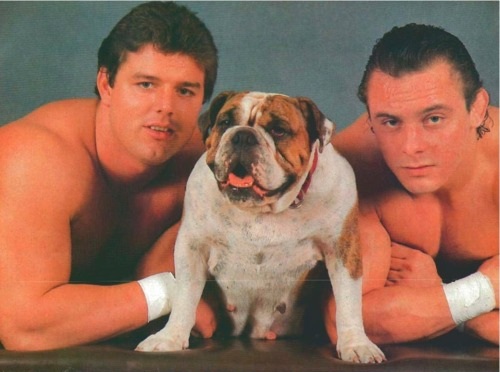 Matilda is on the cover of a WWF Program that you'd buy at a house show.
Basically, you paid $5 for 3 month old WWF Magazine articles and a piece of paper inserted that included what might be* on the card you were seeing that night.
This was during the angle where The Islanders kidnaped erm… I mean dognapped The British Bulldogs' mascot Matilda.
I'm just imagining being a wrestler on the roster and not getting the publicity that being on the cover of the program would give me all because they wanted to promote this homely mutt and the stupid dognapping angle!
*Card Subject To Change.