When WWE bought WCW and did The Invasion angle, it um… didn't go very well. In fact, it won the 2001 Gooker Award right here on WrestleCrap!
The Invasion was lead by Shane McMahon and a handful of ex-WCW wrestlers who were mostly mid-carders.
The wrestlers all wore this shirt with a new WCW logo: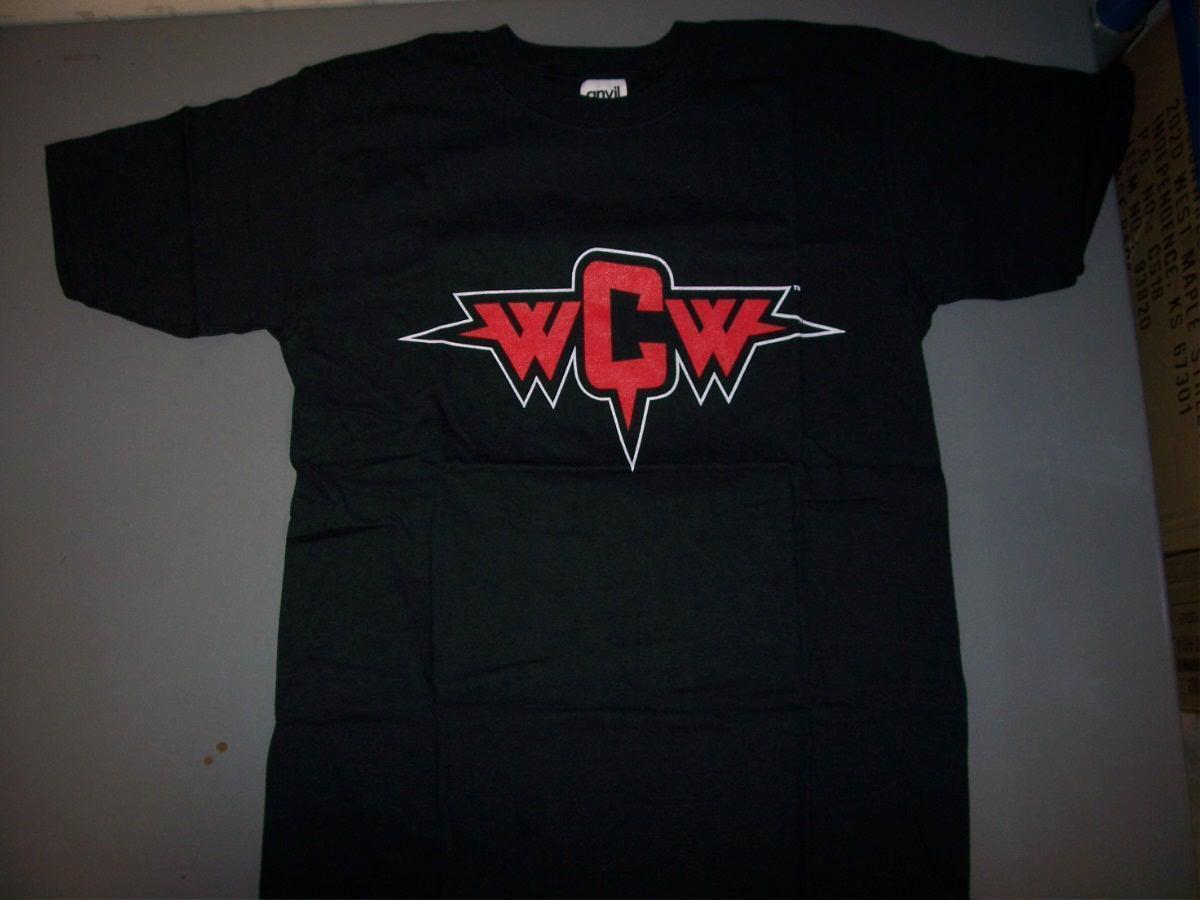 Well, it's better than the previous WCW logo, anyway…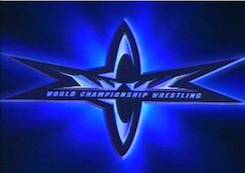 but they really should have just used the classic WCW logo that everyone liked:

but I guess making WCW likeable wasn't a part of the plans.
Anyway, Shane McMahon himself wore a special "Shane O Mac" WCW Jersey (!).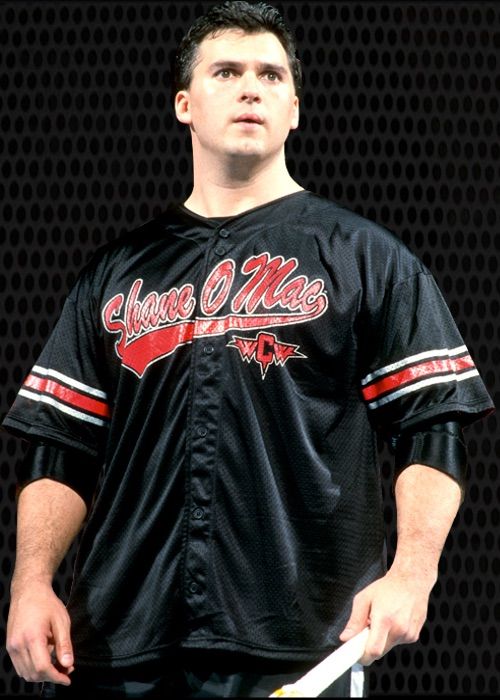 The back of the jersey reads:
Positively Mac
wCw
Hotlanta, GA.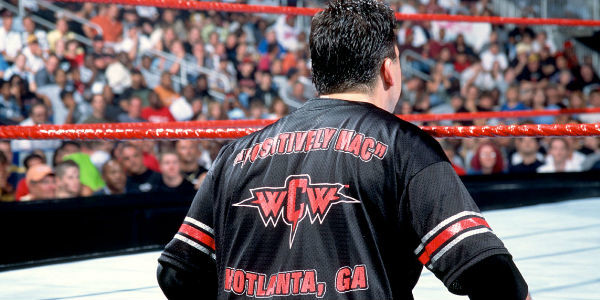 Ugh! Lame, lame, lame.
They even put the new WCW logo on The Invasion Pay-Per-View poster and t-shirt!
The angle would have sucked regardless but these stupid shirts that everyone involved wore combined with The Invasion leader Shane McMahon going out there in this ridiculous jersey didn't exactly help make them seem like a legitimate threat.