After seeing the Someone Bought This with the Sid Justice pillow case and Virgil shirt, Crapper Jerrold posted a link in the comments section to this eBay auction for a Hasbro error card with Sid Justice packaging, but a Virgil figure. 
Yes, it's Virgil Justice!
Jerrold wrote:
Best of both worlds!
Indeed! And how much is the seller asking for this one-of-a-kind error card figure?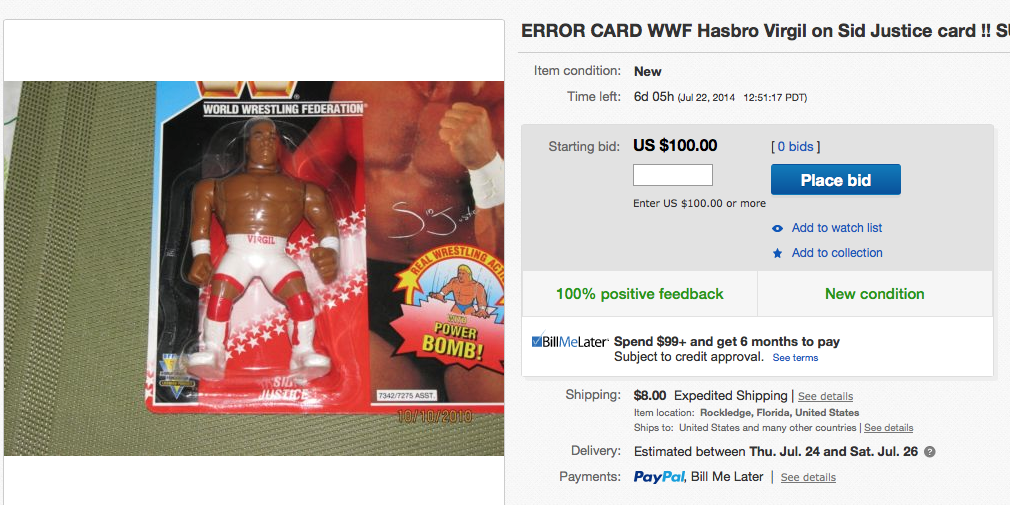 Okay, this is a pretty cool mistake, but not "$100 cool".