RD: "As most of you are reading this, Valentine's Day is just a scant one day away. And if you're anything like your old buddy, your old pal, RD Reynolds, you haven't even begun shopping yet.
Not to worry! Thanks to myself and our friends over at wweshop.com (with their fantastic CUPID 10% Off code), we've got you covered. Why just look at all the things our little Leprechaun/Cupid has for your significant other: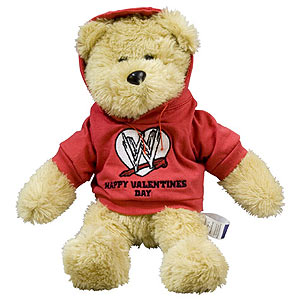 WWE Valentine's Day Teddy Bear
A standard VD classic, a plush, cuddly teddy bear is sure to warm the heart of your sweetie pie. Unless, of course, she can read english and knows what the WWE logo represents. In that case, she's going to think you're a total moron, and honestly, you can't blame her for that one.
NEXT!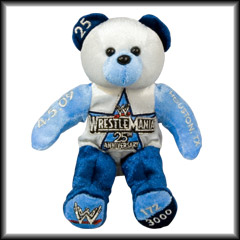 WrestleMania 25 Bear
Didn't think it could get much dumber than a Valentine's bear? Me neither, but WWE proves us wrong again! The worst part? It says "25th Anniversary" on it. Would someone please explain to these knuckleheads that this is actually the 24th anniversary of WrestleMania?
NEXT!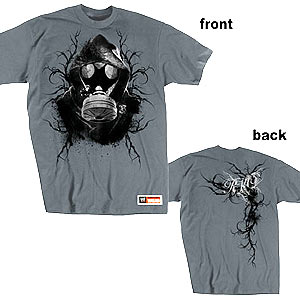 Randy Orton Gas Mask Shirt
Unless you're into giving your gal a "dutch oven", umm, no.
And if you are planning on that, please leave this site and never come back. Thanks.
NEXT!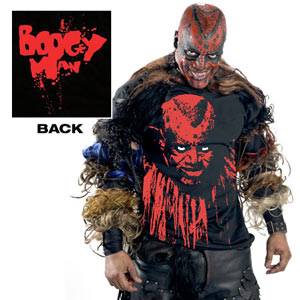 Boogey Man Glow in the Dark Shirt
This may actually be worse than the gas mask shirt. Actually, if it came with the fur, it may be better, but it doesn't, so it isn't. The reviews for this one say it all: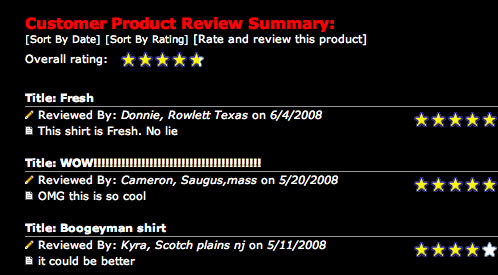 Yeah! It could be better! Only FOUR STARS FOR YOU, GLOW IN THE DARK BOOGEY MAN SHIRT!
NEXT!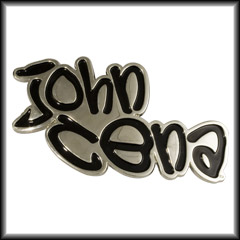 John Cena Belt Buckle
There aren't a lot of guarantees in life, but this is one you can take to the bank: if you are a male, and you wear this on your belt, a young woman will never remove your pants.
NEXT!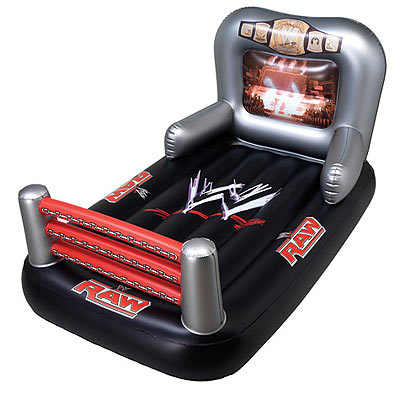 WWE Inflatable Bed
Who needs a Haitian Love Swing when you have a WWE Inflatable Bed?

Who writes these reviews? Aurora Rose Levesque?
NEXT!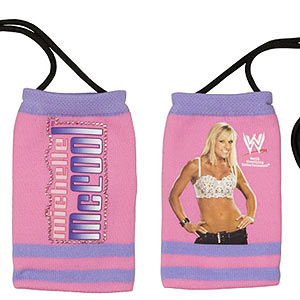 Michelle McCool Cell Phone Sock
No, seriously, I really want to know:

NEXT!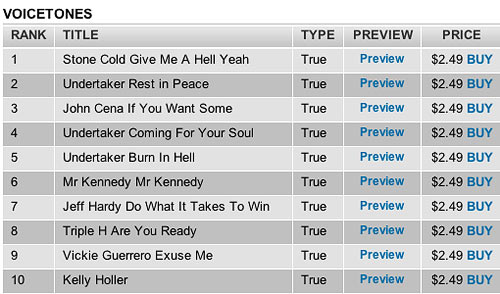 WWE VoiceTones
I guess a voice tone is like a ringtone. And while I'm sure having Vickie Guerrero yelling at you when you've got a call is good for a laugh, I can't say the same for Kelly Kelly.
Man that's grating.
Don't they have ringtones of entrance themes?
NEXT!

WWE VoiceTones
Yikes, sorry I asked.
Remember, while all these gifts may suck, we still have Official VaginaCrap THONGS for all those most intimate moments.
And yes, those suck too.
Happy VD, gang!
Remember, kids – no matter how stupid this week's item may have been, no matter how much of a fool you feel like for perhaps owning what we've written about above, you'll never be as much of a loser as RD and Blade are. After all, they shelled out $200 for this Katie Vick cheerleader outfit.