Someone went to WrestleMania 31 with a Ziplock bag and kept the fog from The Undertaker's entrance…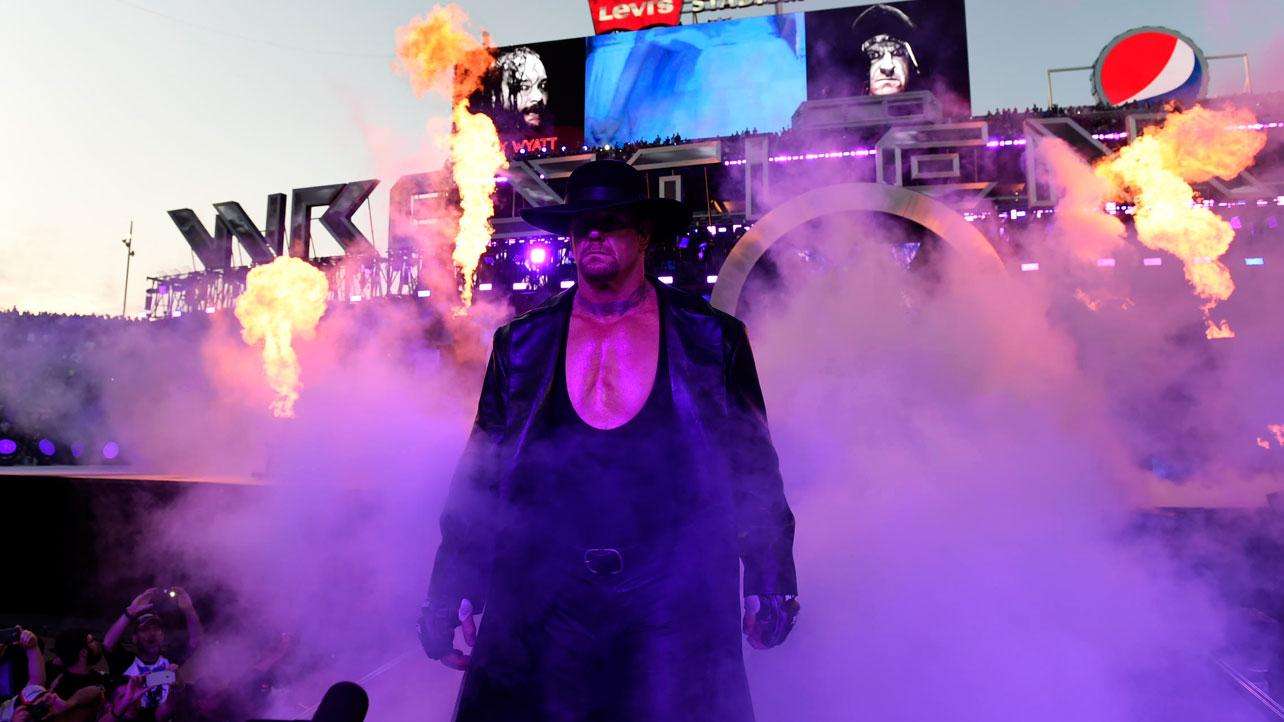 …in that bag…
And they sold it on eBay for $1,735!
No, really! See?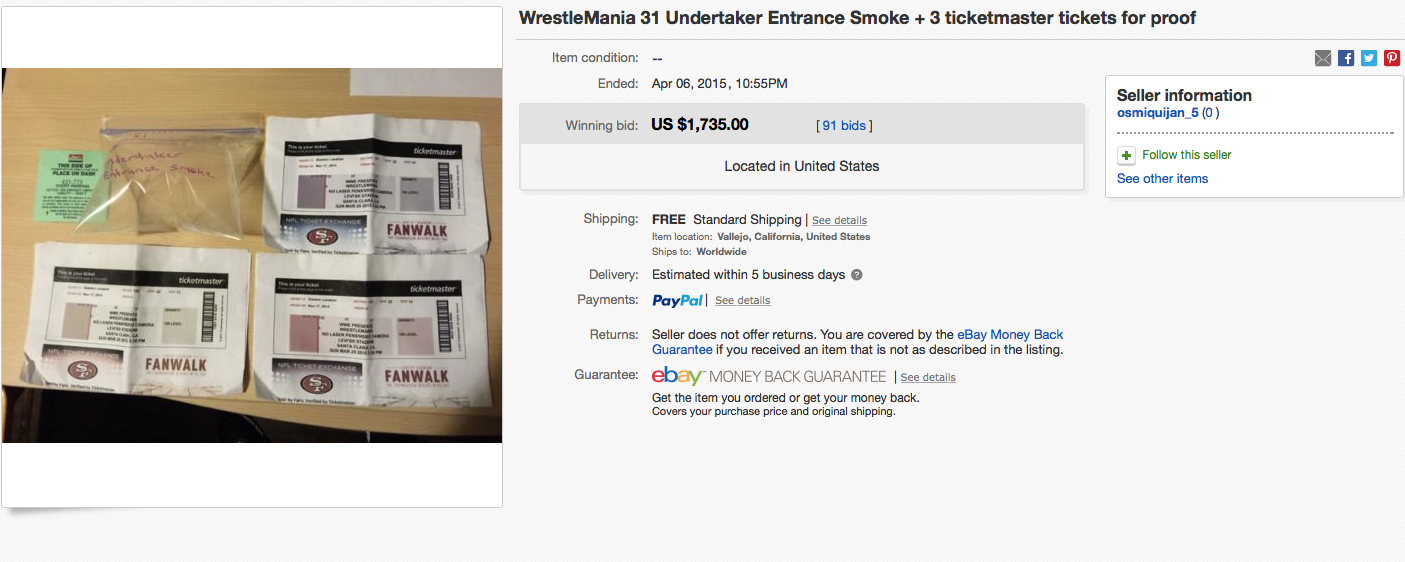 But hey, at least the shipping was FREE! 
Quoting from the auction, for that $1,735 you got…
*WrestleMania 31 Undertaker Entrance Smoke

* 3 Ticketmaster Tickets for proof of attendance

*Event Parking Permit

*WWE Exclusive Bag given at WrestleMania 31 Event

*John Cena T-Shirt (LARGE) Brand New with WrestleMania 31 Tag
I guess you get all this stuff so you have proof he was actually at Wrestlemania 31 and didn't just fill up a Ziplock bag with smoke from his Weber grill or whatever.
91 people bid on this (nearly) worthless crap!
And someone decided to spend $1,735 on it!