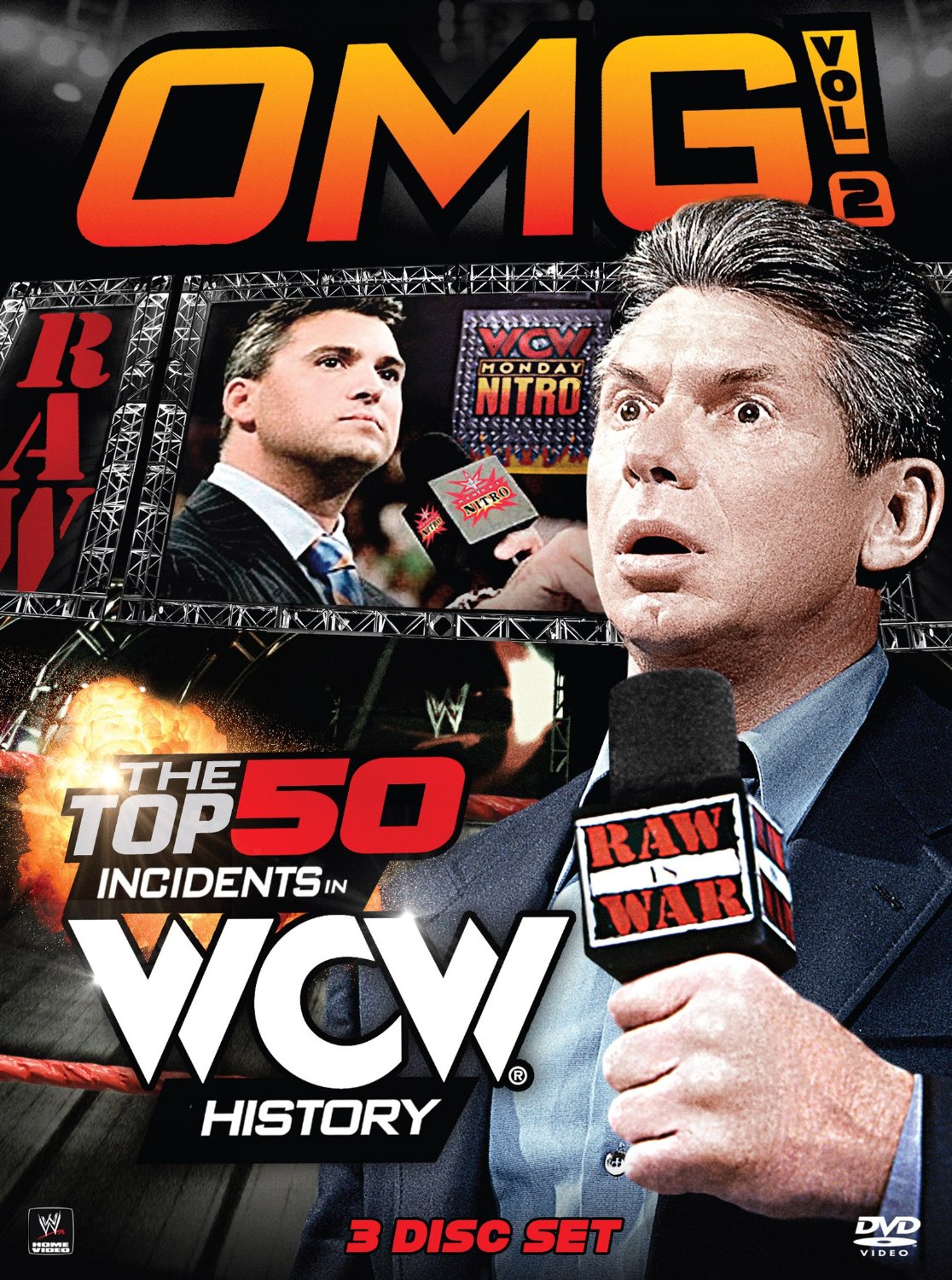 Bryan over at The WCW Worldwide Blog had a pretty funny comment about the cover of the upcoming "OMG! The Top 50 Incidents In WCW History" DVD/Blu-Ray…
Pretty amazing that a release all about the most shocking events that took place in World Championship Wrestling would have two McMahons on the cover.
You can view the contents of the DVD/Blu-Ray here, and pre-order the Blu-Ray or DVD here (it comes out August 12th) and help support WrestleCrap in the process!