This circa late 80's/early 90's WWF Texas Tornado Kerry Von Erich logo shirt has some of the weirdest color choices I've ever seen on a wrestling shirt:
Blue, orange, red, and black/white?!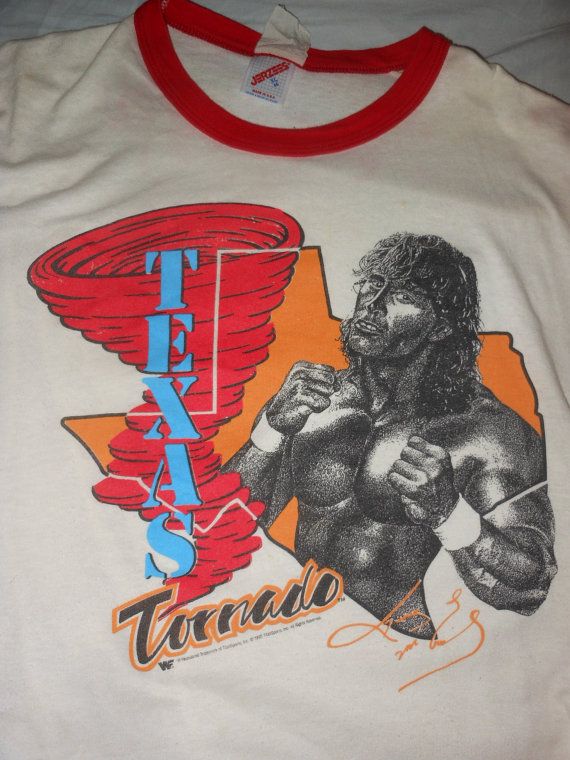 I can't decide if I hate it because of the contrasting colors or love it because it's so cheesy.
A giant red tornado coming at you would be pretty terrifying, though!