It's a tie-dye (?!) Tatanka shirt!
It seems really weird that there's a tie-dye shirt for Tatanka of all people. Is he secretly a hippie Indian?
Aren't tie-dye shirts supposed to be vibrant and colorful?
You know, like this one!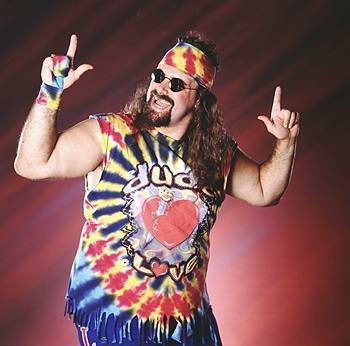 Tatiana's Tie-Dye shirt is just sad and boring!
Between the black and white picture of Tatanka and the muted, dark colors, this is the most depressing tie-dye shirt I've ever seen.
Tatanka! Downer!