I found this chair on eBay autographed by Tammy/Sunny, and WOW!
I mean, look at this!
She didn't just sign the chair, she practically wrote her resume on it!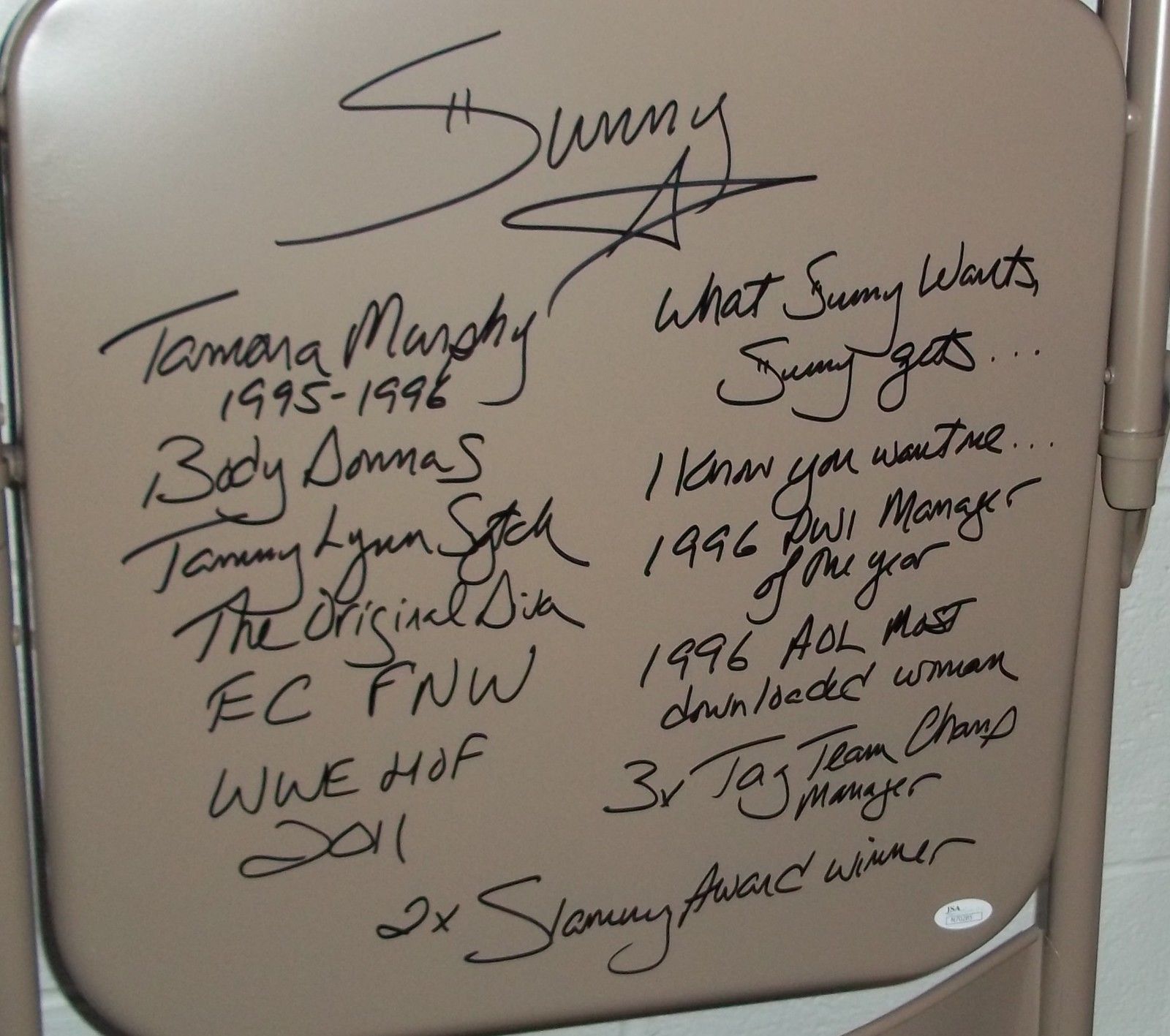 Did she have a few hours to kill and an entire pack of fresh Sharpie markers when they asked her to sign this?!
I'm surprised she didn't include her measurements, Social Security Number, E-Mail address, Facebook URL, Grocery shopping list, and Lucky Numbers on the thing!