Today we have a special bonus Someone Bought This thanks to a bulletin hot-off-the-presses email from loyal, long-time Crapper Randall B!
Randall alerted me to this eBay auction of the original artwork used for the front of the WWF Shoot-Out Hockey tabletop game box!
You've seen the WWF Shoot-Out Hockey game on the site before, but now's your chance to own the original artwork used for the box!
And it can be yours for the low, low bargain bin price of just $9,500!
(Plus $106.36 shipping and handling of course).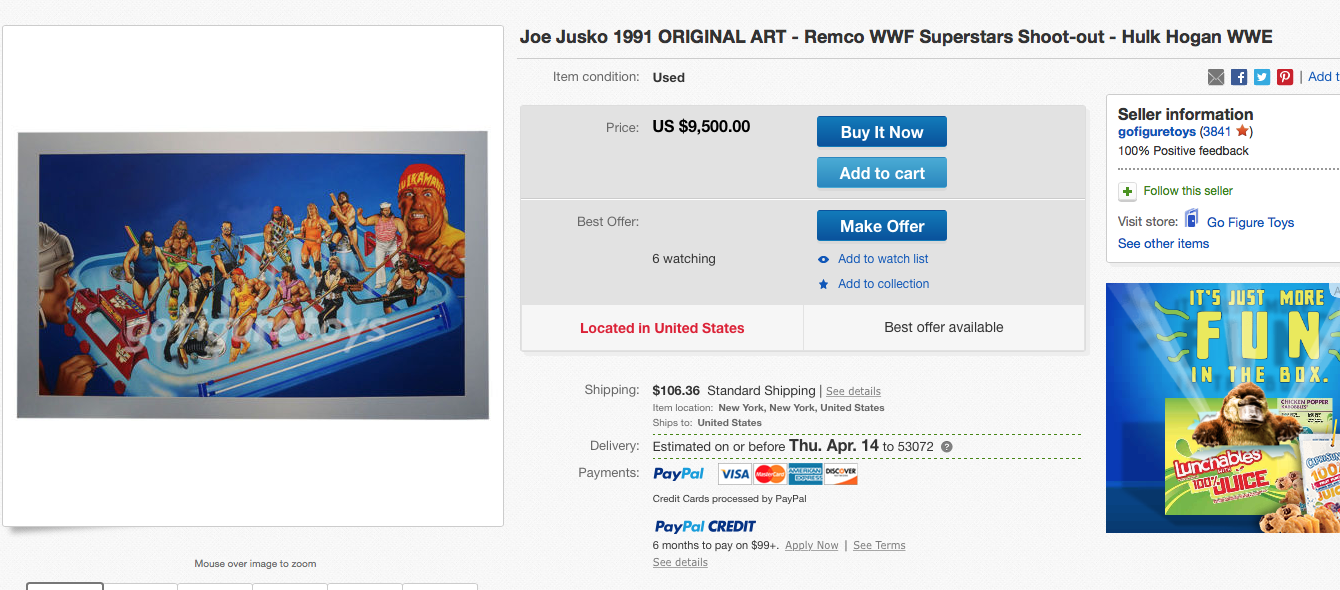 Here are some more pictures of the awesome artwork! This is really nice art and I would probably buy it if it wasn't so expensive.
I love the detail on the figures and the custom hockey sticks each wrestler was given that matched their gimmick! Too cool!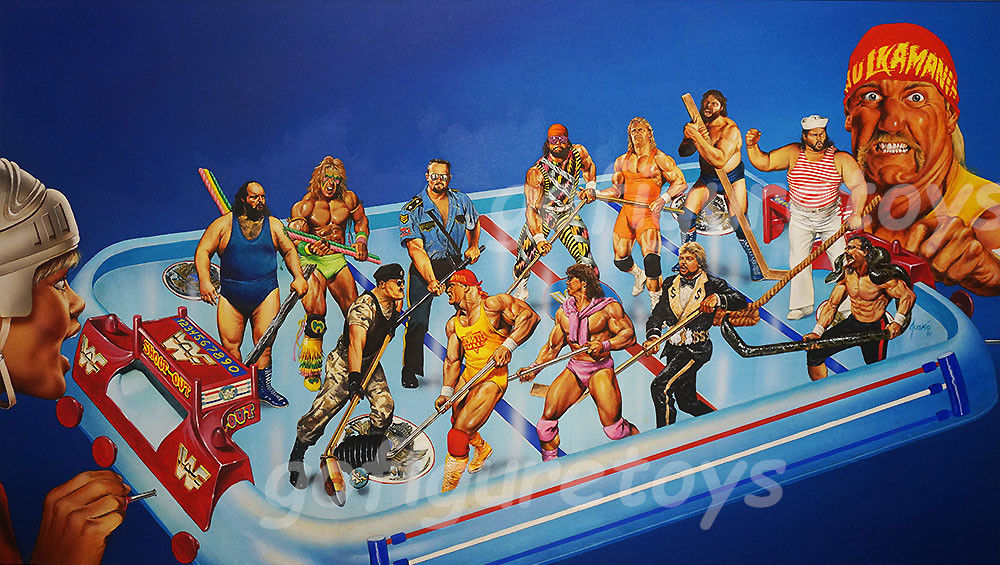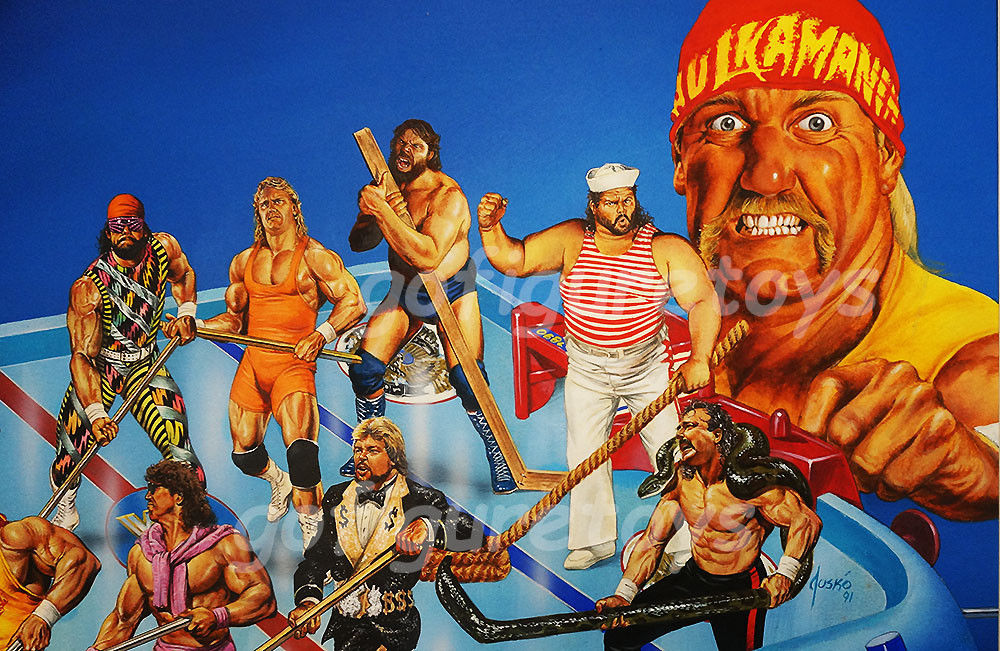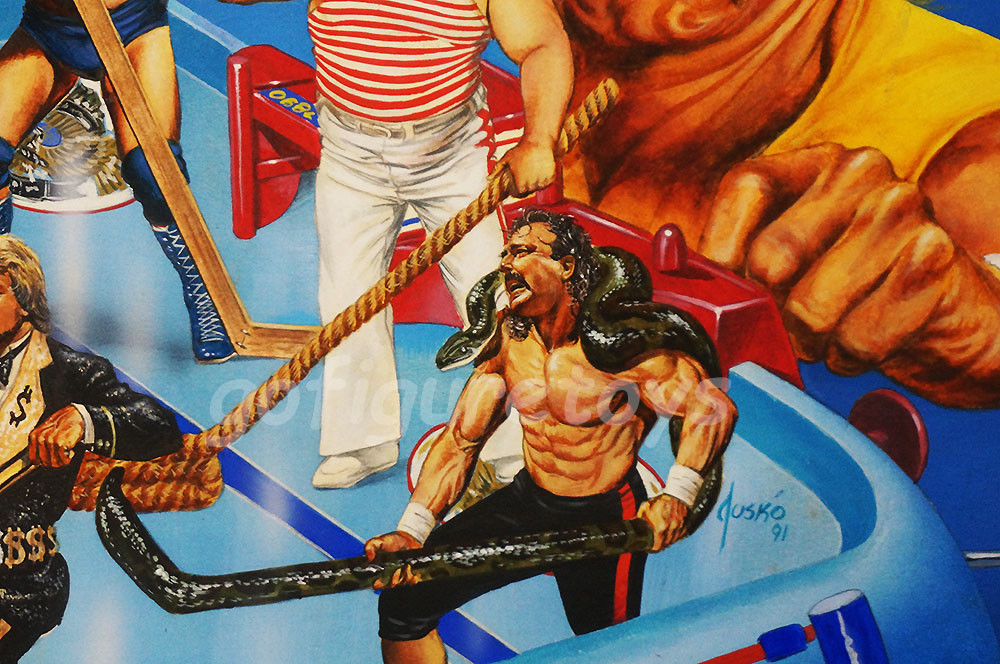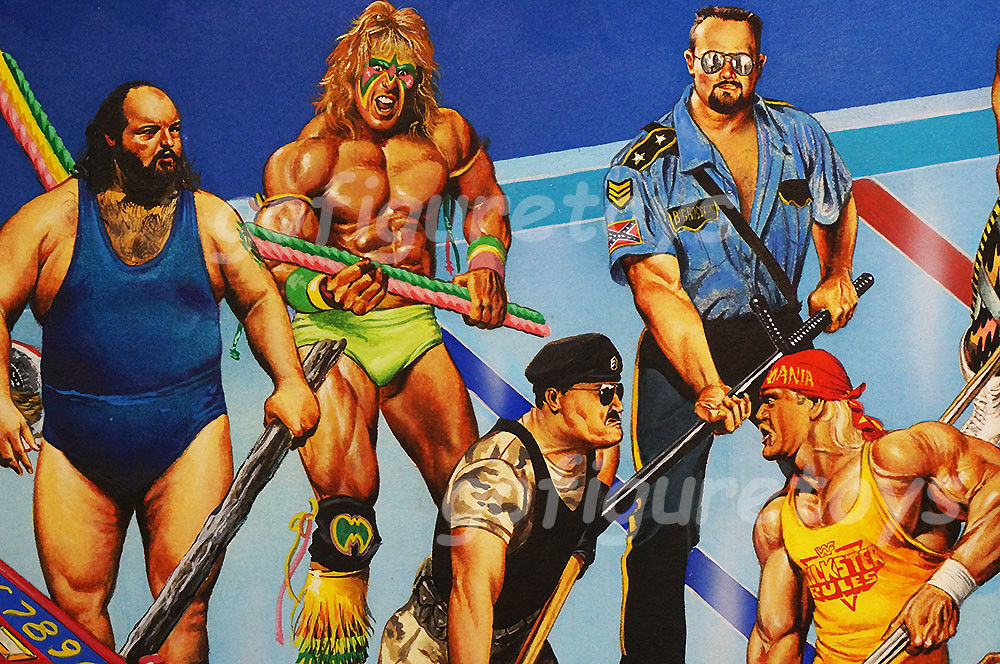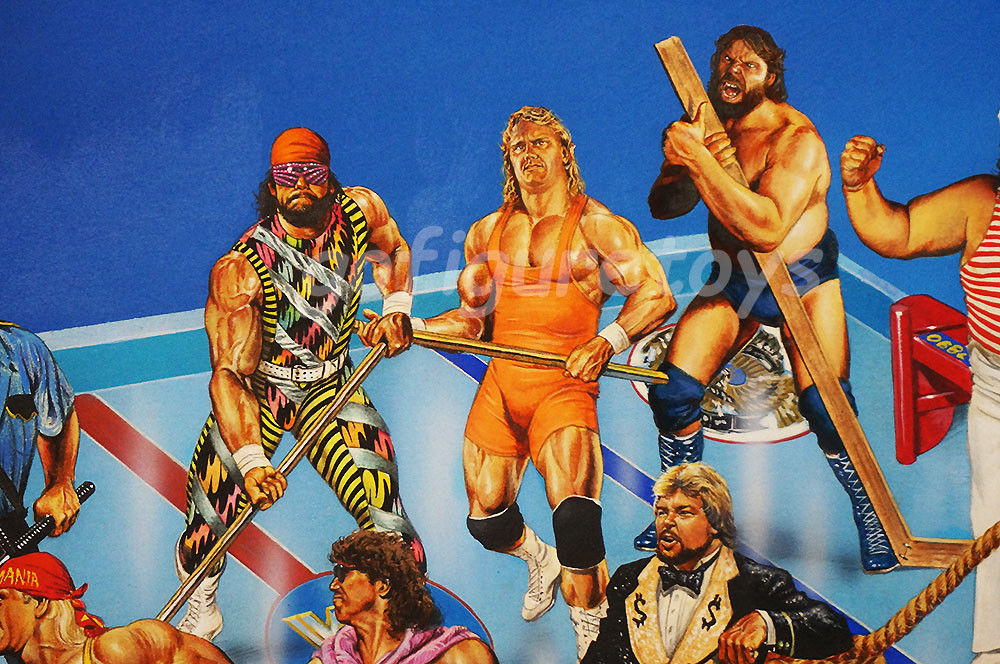 If you want to see what the actual box for the game looks like, we've featured the game itself before, of course!