A few years ago Tammy "Sunny" Sytch released an autobiography.
Hey, is that bird crap on the cover?
Oh, it's supposed to be a shattered windshield.
Well, her life has kind of been like a car crash I guess…
Hey look, there's a typo on the back cover blurb!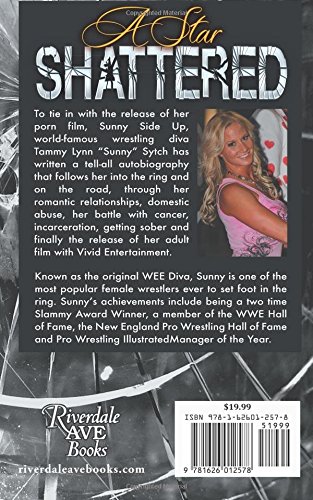 "The original WEE Diva"?
Is it too much to ask that a book by a wrestling personality that focuses at least in part on wresting get the name of the biggest wrestling company she worked for correct?
It is?
Oh, okay then. My apologies, Tam.