This is a Stone Cold Steve Austin wall decoration plaque thing.
And he talks!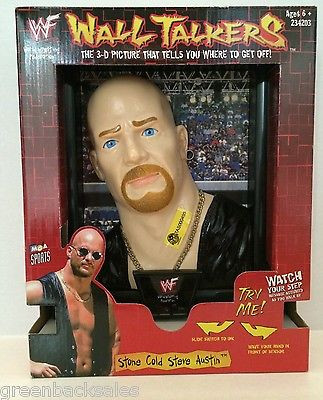 It has a motion detector and if it senses motion, ol' Stole Cold will spew out one of his more PG-13 catch phrases.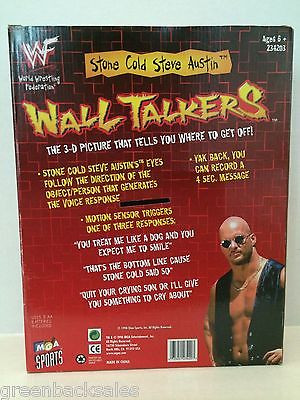 I guess it's supposed to be some kind of room alarm?
Or you can just turn that feature off and press a button to hear him on demand, you impatient person, you.
You might remember a prototype of this thing was featured in the Beyond The Mat movie being shown to Vince.