Okay Crappers! Leave a comment down below if you had this bedding when you were a kid!
I know I wasn't the only one!
It was released in 1991 and consisted of a set of sheets with matching pillowcases (pictured below), and you could get a comforter (pictured above).
I don't remember if the sheets and comforter were sold together or separately (anyone remember?).
The WWF Merchandise Catalog shot at the top comes from @WWFMagArchive on Twitter.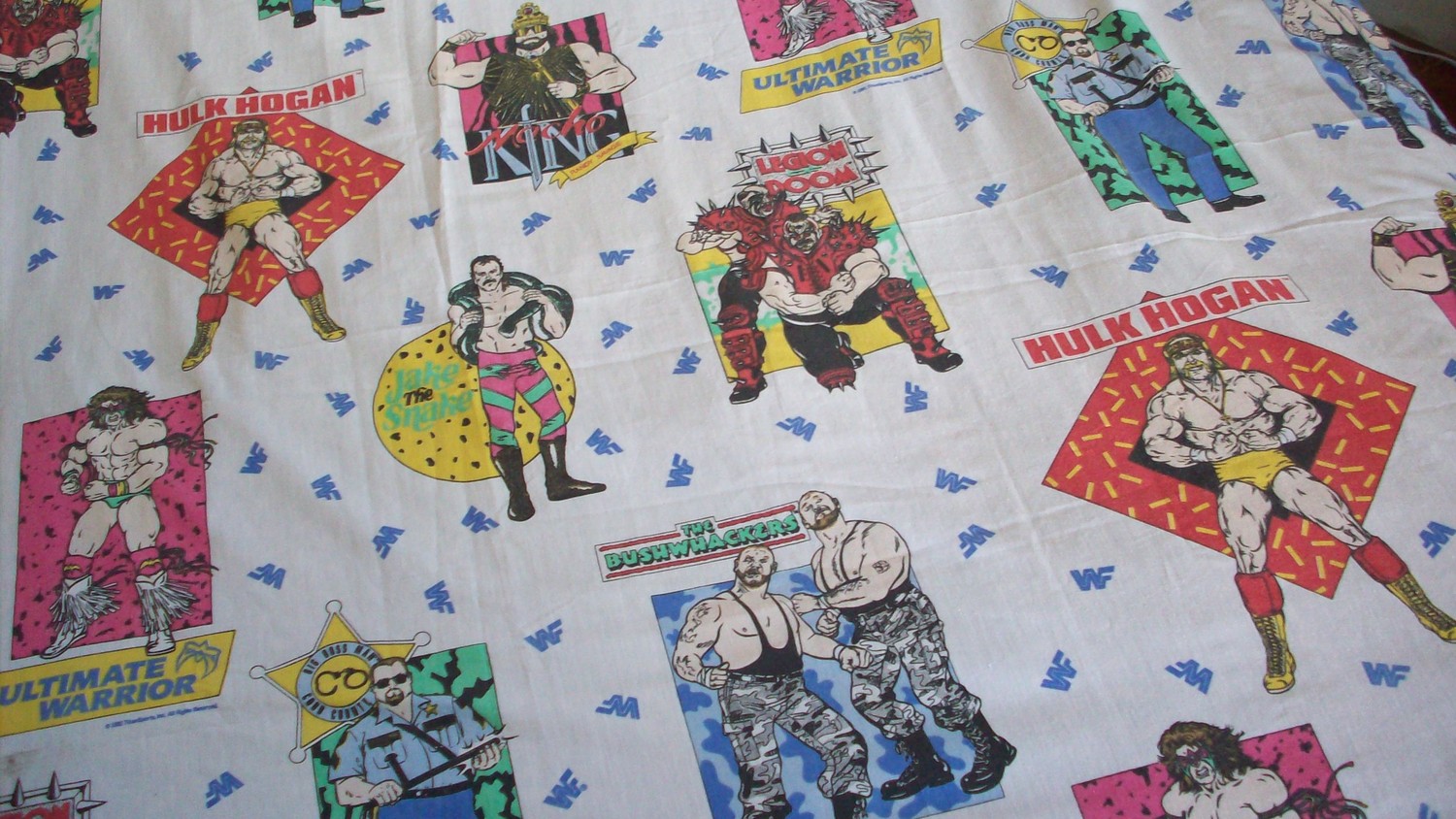 I always liked the artwork.
It kind of makes me wish we'd gotten a WWF cartoon series in the early 90's.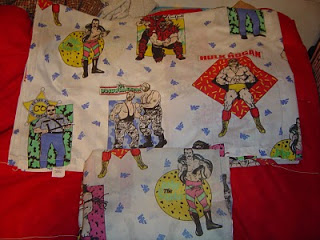 Update! My buddy Matt over at Dinosaur Dracula posted this awesome picture of his blue WWF Blanket on his Mummy Shark tumblr page.