I found this Shawn Michaels hat from around 1995 on eBay complete Shawn's name in a heart on the front, and (shall we say) distinctive Zebra stripes on top!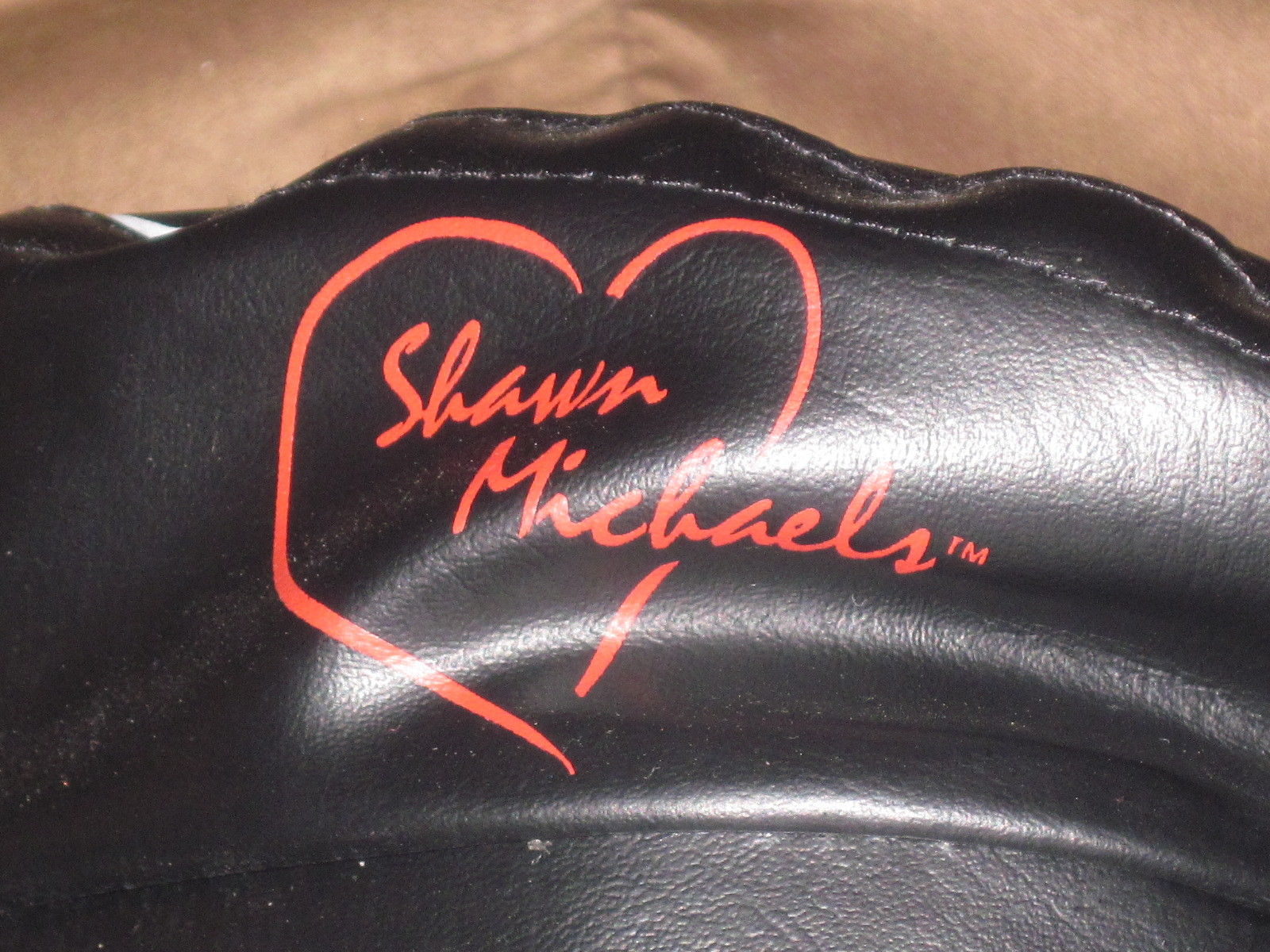 I ask you Crappers (as I so often do)…
Who is going to buy this?!
Most men know they'd look stupid, and… less than masculine in it.
Most women wouldn't wear it because it's ugly and would clash with pretty much anything they're wearing.
That leaves 13 year old girls who love Shawn ('cause OOOOO HE'S SOOOO CUTE YOU GUYS! SQUEE!!!!!) and have no shame or fashion sense.