Crapper Kurt Zamora writes:
So I was looking at WWEShop.com today and they had a "Sizzling Savings" special going on. So I go through all the items on sale, and I keep seeing these things labeled as Robot Hat Clips. What in the hell??
Wow, you can get a whole assortment of 15 of them for the low low price of $79.99!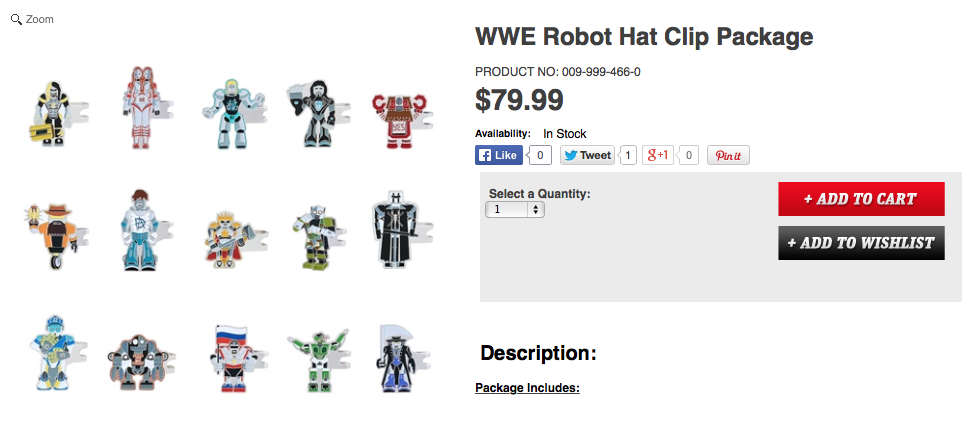 You could go Robot Hat Clip CRAZY!
Okay, so Transformers morphing robots are obviously for boys, but hat clips seem to be something only girls would really want…
So yeah, I second that "What the hell?".