Crapper Paul S. writes:
Here's a clever new shirt from New Japan Pro Wrestling where the traditional lion logo is replaced by Jungle Emperor Leo AKA Kimba the White Lion an Osamu Tezuka manga that was turned into an animated series in 1965.
While Leo/Kimba is one of Tezuka's most popular characters in Japan he was pretty obscure in the US until everyone noticed that Disney's The Lion King bore more than a slight resemblance to him.
Anyway this new shirt commemorates the show's 50th anniversary.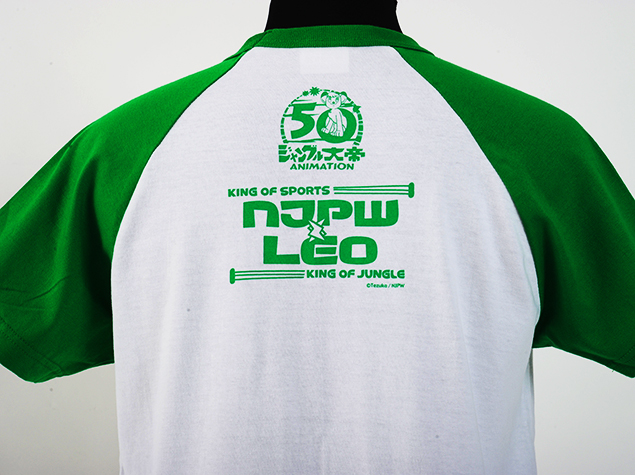 And to make the announcement of here's Hiroshi Tanahashi visiting Tezuka Productions. Featuring a brief look at cartoon images of young Leo dressed up as Tanahashi, Togi Makabe, Shinsuke Nakamura, and Kazuchika Okada