From The PW Torch:
"WWE Nitro" launches as new line of racing toys featuring big names

WWE and Playmates Toys announced Monday a new line of racing toys centered on arguably the four biggest names available to WWE.

The first line of "WWE Nitro" Sprints and Machines features John Cena, The Rock, Brock Lesnar, and The Undertaker.

"Playmates Toys is thrilled to partner with WWE to bring the action from the ring to the streets with Nitro Sprints and Nitro Machines," said Karl Aaronian, Senior Vice President of Marketing, Playmates Toys. "We designed the figures and vehicles to represent the personality of each Superstar and we anticipate that fans will enjoy the play experience of racing their favorite Superstars."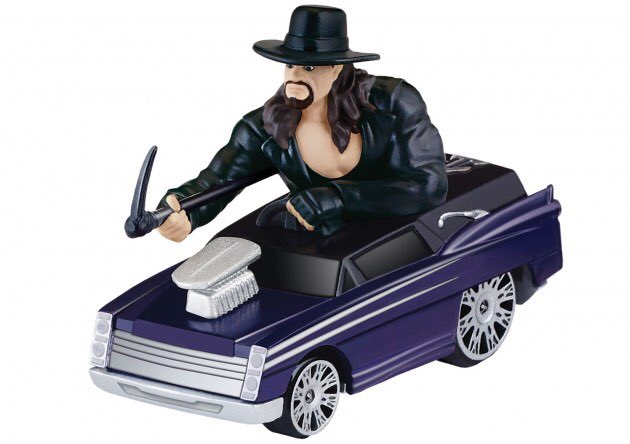 The officially-licensed racing figures are now available at Toys R Us stores…
It looks like John Cena and The Undertaker got bored one day and decided to borrow their kids' Power Wheels cars.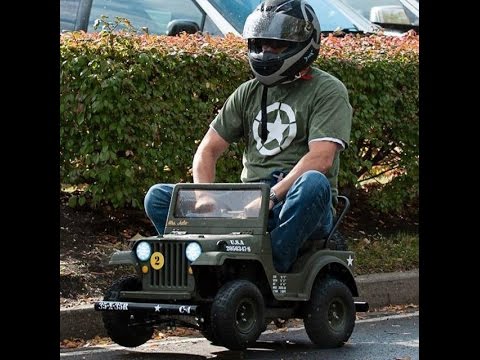 Sometimes two things that are cool separately (wrestlers and custom cars) don't go well together- especially when you make the wrestlers look like they come straight out of the Uncanny Valley.
These things aren't cool. They're just really weird.
This is a great example of trying to reach a new demographic, but trying to do it with a terrible product that nobody actually wants.
I don't even think an 8 year old boy who's a WWE mark and who loves cars would want these things.