Bryan over at The WCW Worldwide Blog found out that in 1994 Mick Foley ran a short-lived mail-order Leather Jacket catalog (!).
Mick offered leather jackets for both men and women.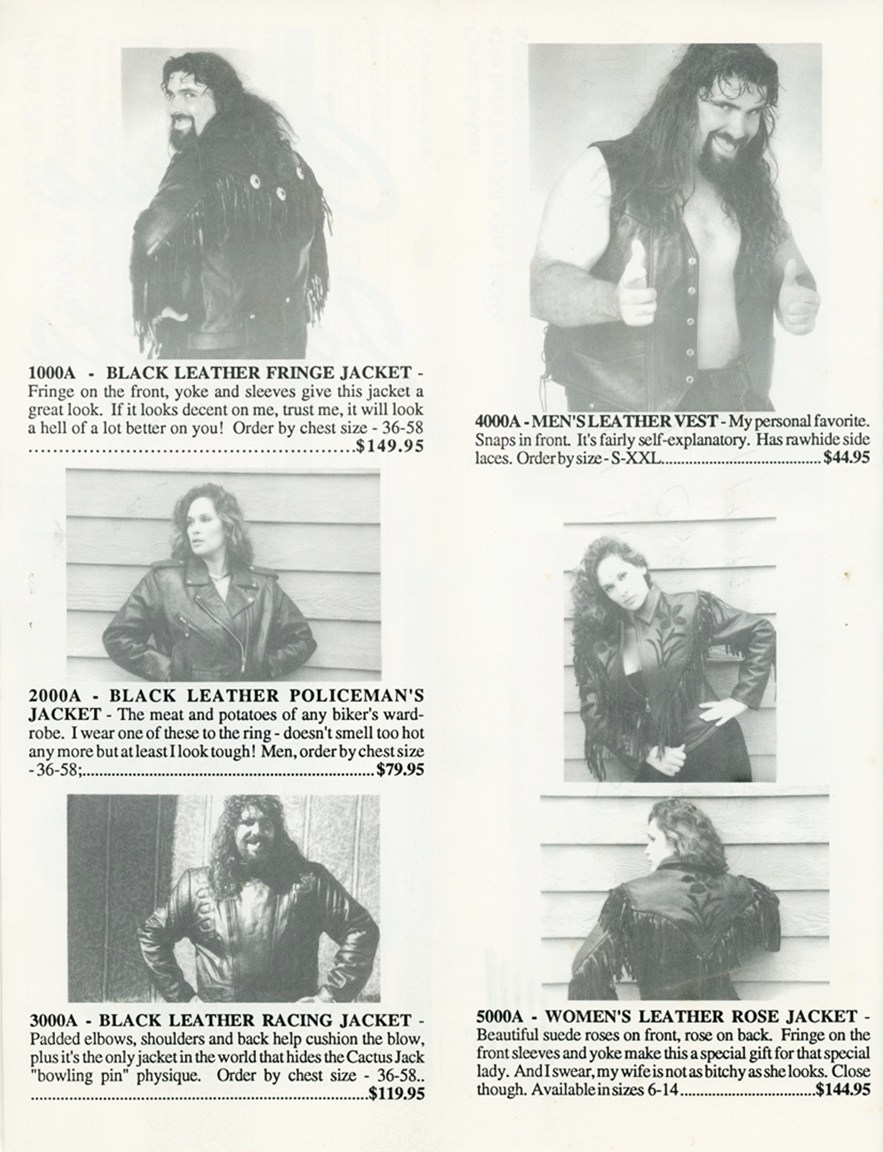 Unfortunately there wasn't much interest in the jackets and the business closed down pretty fast.
I don't know much about leather jackets but they look nice to me.
And I love Mick's descriptions for the clothes!
You can view the entire catalog here on The WCW Worldwide Blog.