I found this custom Man Mountain Rock figure at WrestleToys.com. AMAZINGLY, This one does come with WWF logo guitar as illustrated!
But sadly no crown.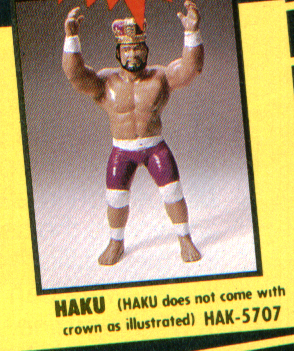 King Man Mountain Rock! Oh, what a wonderful world it would be if he had been crowned King of the WWF!
Man Mountain Rock, what do you think of the figure?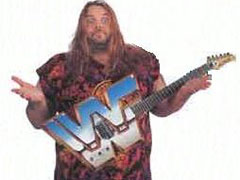 Dude, you shouldn't be so indecisive about your own likeness, Your Highness!