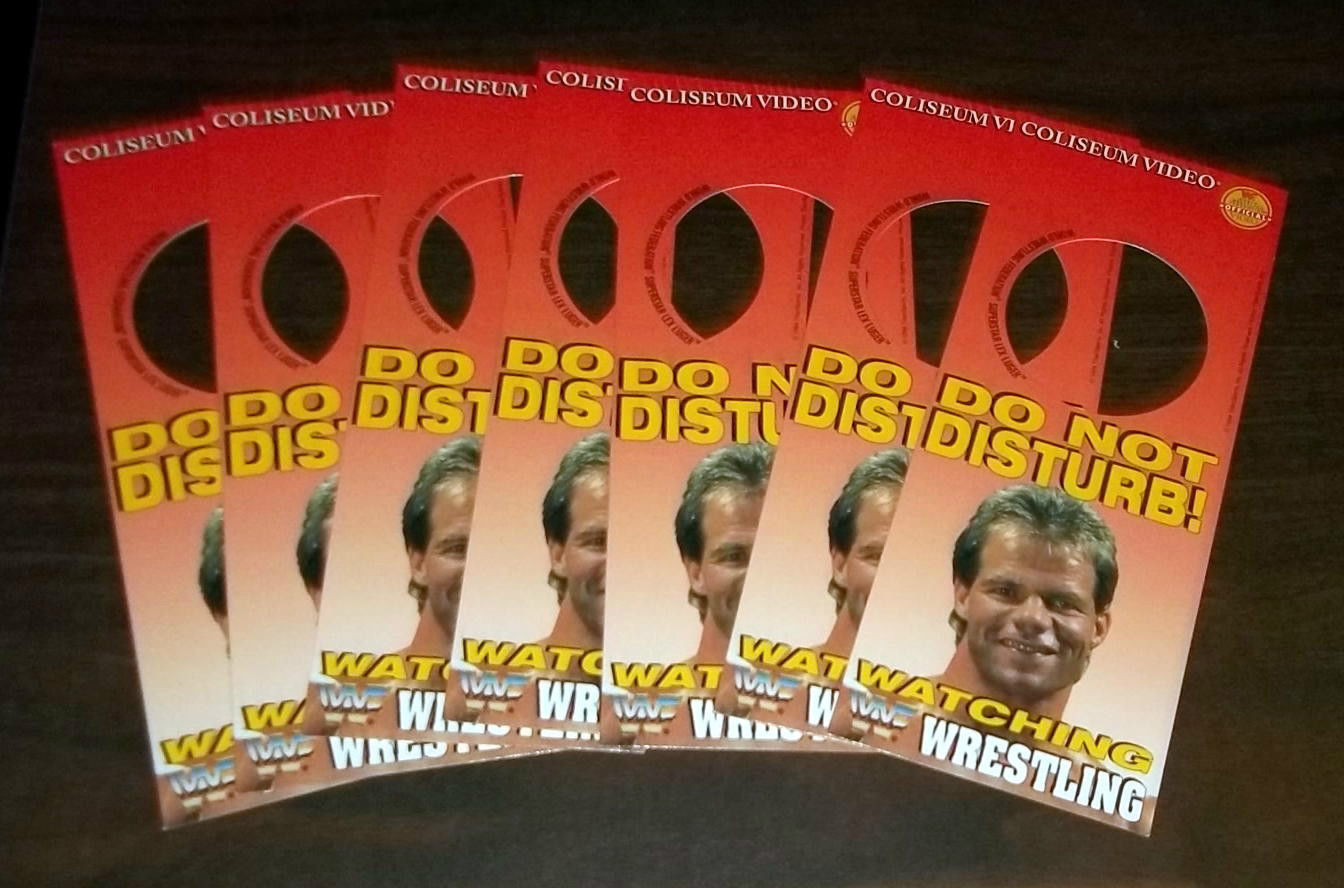 Boy, oh boy!
I found a bounty of Lex Luger WWF Coliseum Home Video Door Hangers!
Buy these suckers now!
People will heed the words of Made In The U.S.A Lex Luger and leave you alone so you can watch WWE Network in peace and quiet.
For fun, take one on your next vacation and put it on your hotel room door- give the maids a nice surprise!