Okay, this is defiantly not a WrestleCrap item- this time I have something very cool for you, Crappers!
There's an autographed Leaping Lanny Poffo (AKA: The Genius) frisbee up on eBay right now!
Lanny is a longtime friend of R.D Reynolds and WrrestleCrap so I was really jazzed to see this pop up on eBay.
Lanny would throw the frisbees out into the audience and that was the only way you could get one!
They were also made in Neon Yellow and Neon Green.
Each frisbee had a really great poem on it. Here's a closeup of it so you can read it.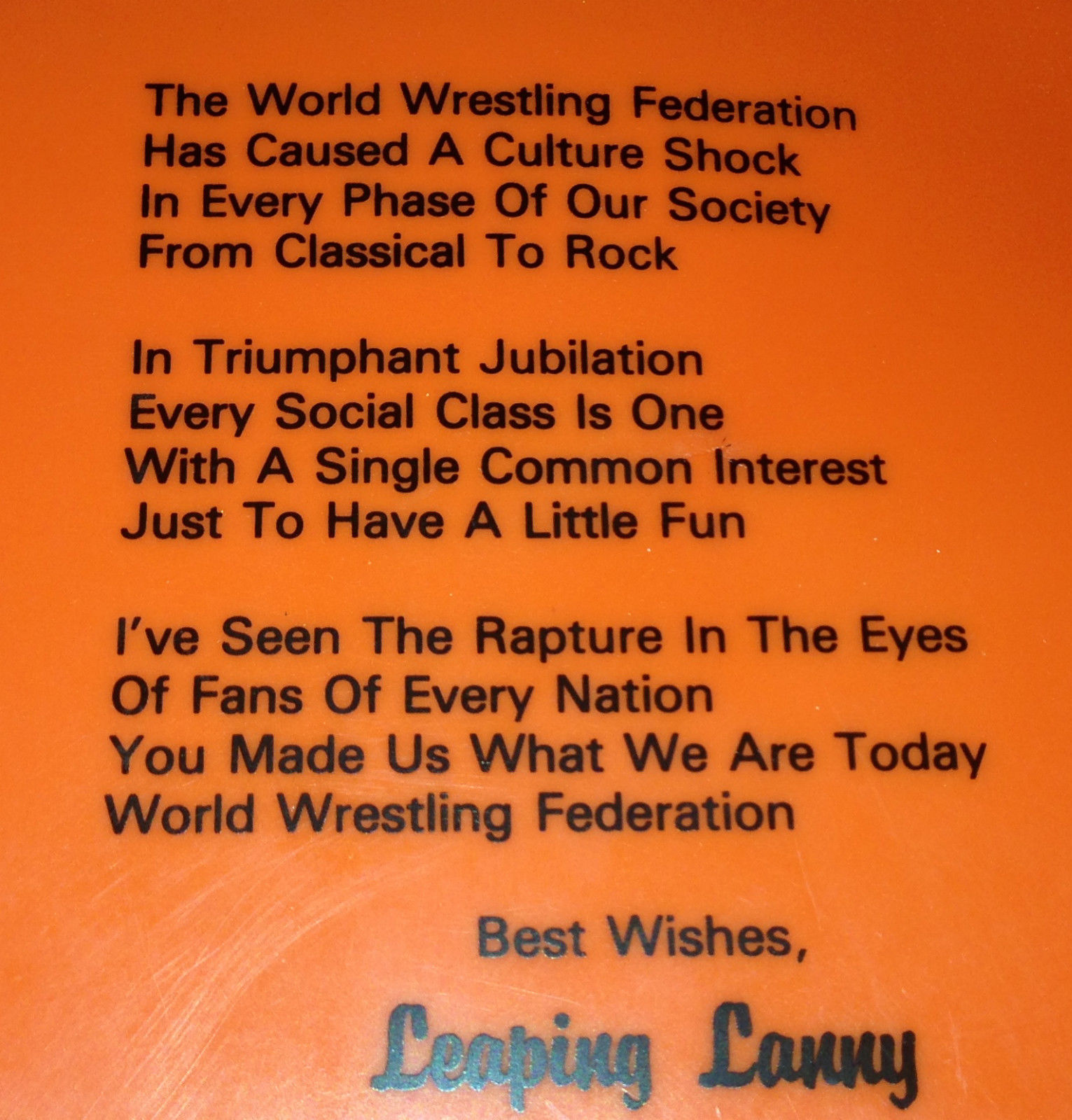 They're very tough to find, so Buy It Now!
It would make a great addition to any wrestling fan's collection!
Here's an ad from the Winter 1988 WWF Merchandise Catalog for them in Orange and Red.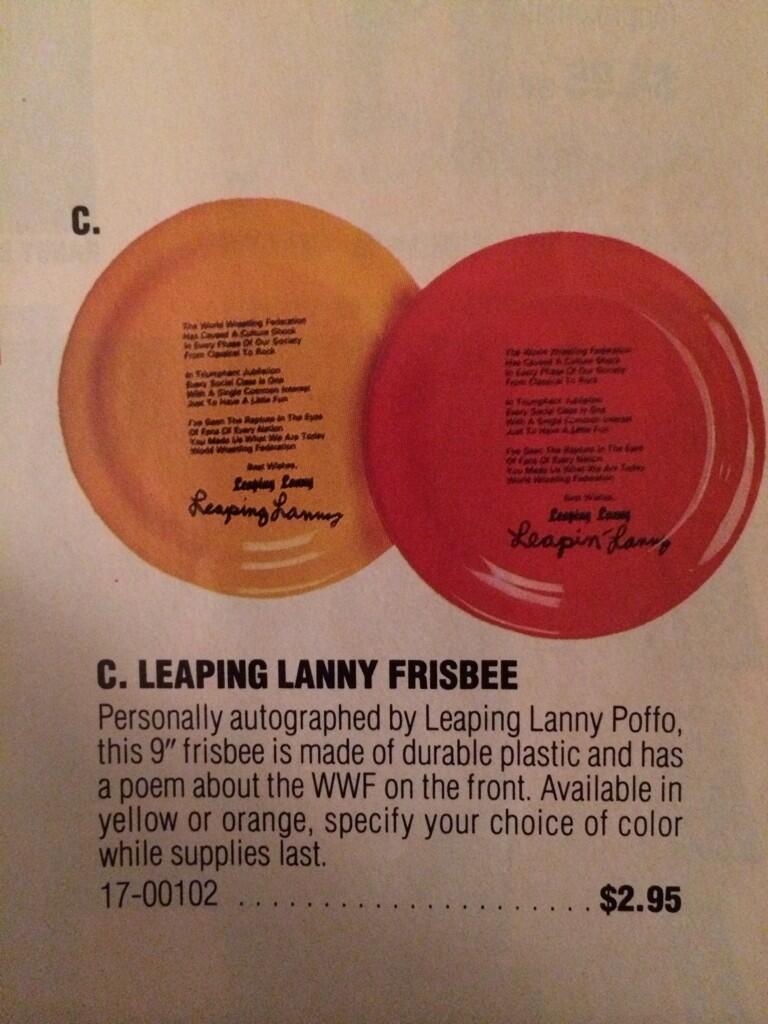 The above image comes courtesy of @WWFMagArchive on Twitter.