Direct from your worst nightmare, it's the mighty John Cena Rumble Fists!
Just put these fists over your hands, bash them against stuff, and they play a John Cena soundbite.
Yeah, because that won't get annoying after about a minute or anything.
Look at what the Amazon listing calls these fists!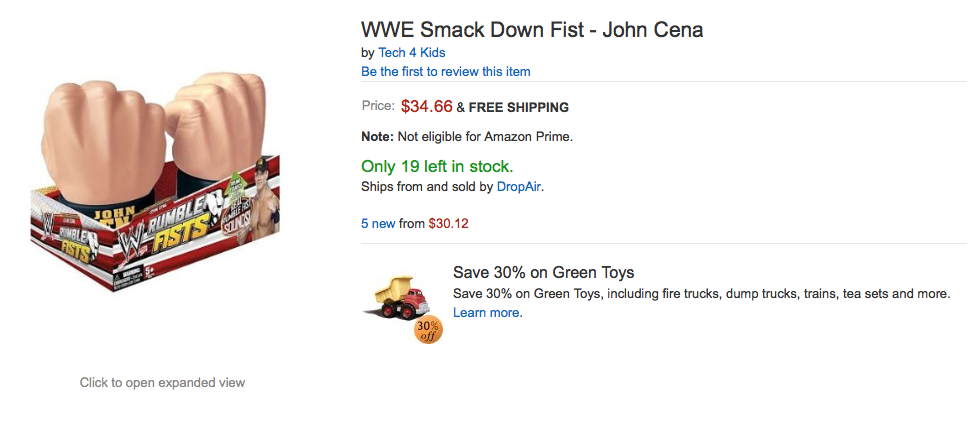 Maybe these fists are the younger brothers of Mae Young and Mark Henry's son (who we all knew grew up to become the infamous Smackdown! Fist!)!
Then we have the John Cena Fist Poundin' figure…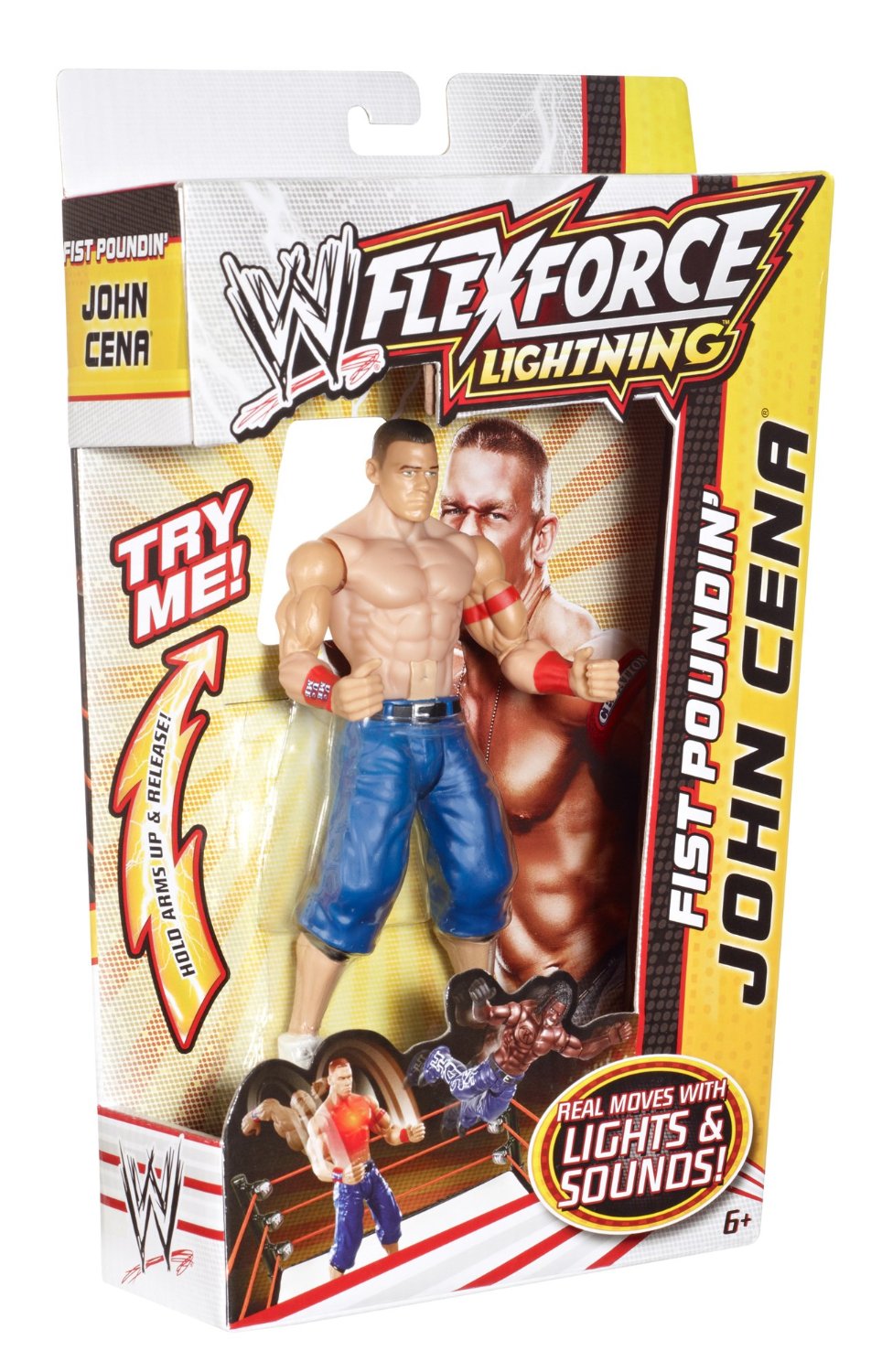 Um, I'm sensing a theme, here.