Look what I found!
It's a 12″ U.K Hacksaw Jim Duggan U.S.A Picture Disc!
It features 3 versions of "U.S.A":
Extended Club Mix
Techno Mix
Album Version
Yes, I get the irony of this being a U.K exclusive (somebody call Alanis Morissette!)
I'm getting a fantastic image of Hacksaw up in the DJ booth at a nightclub spinning these three versions of the song over and over again all night long.
GET FUNKY, TOUGH GUY! HOOOOOO!
If I had this, I'd buy one of those record frames and hang this sucker proudly on my wall. USA! USA! USA!
Crapper Kyle Richards sent in the CD version of the single: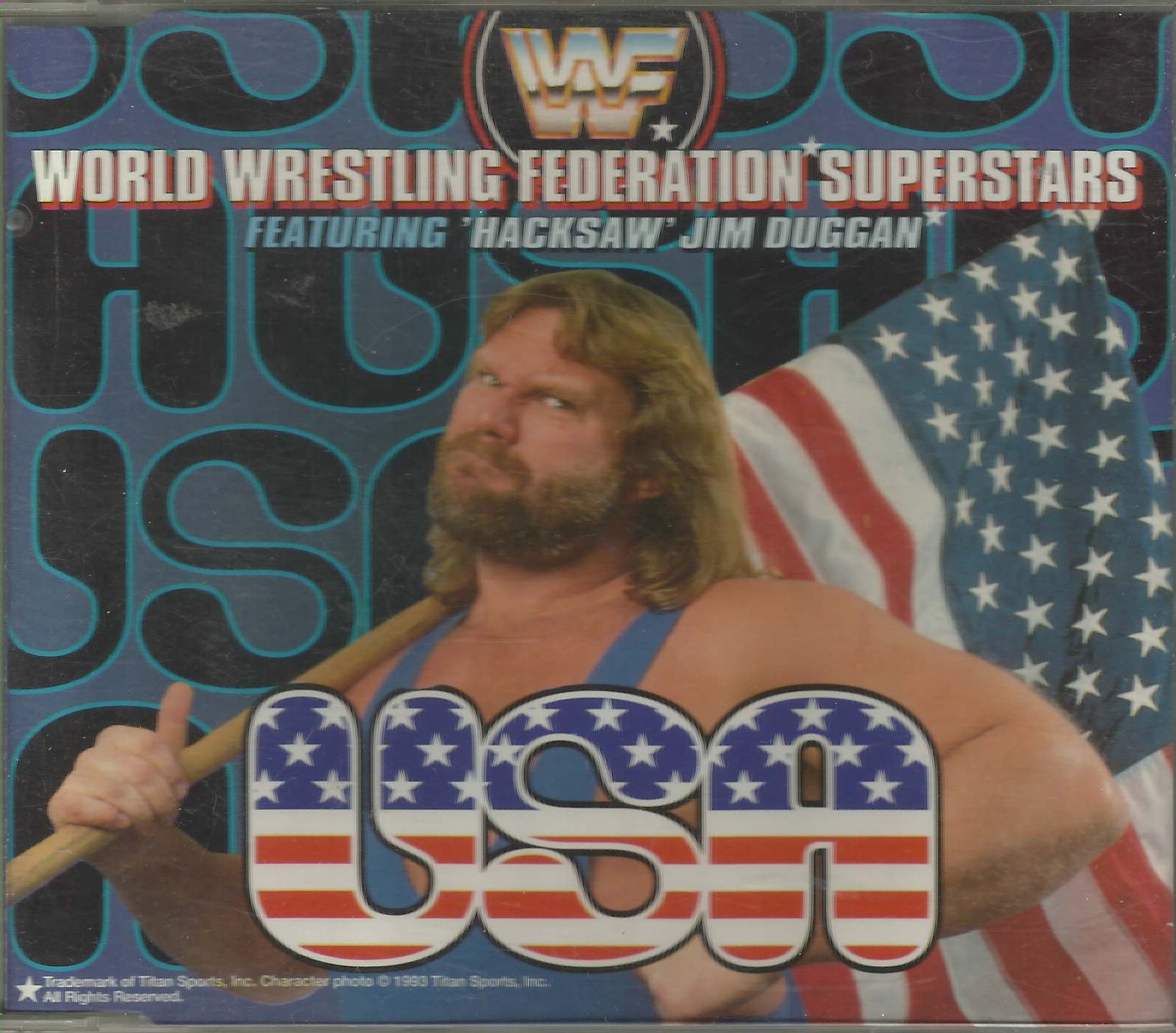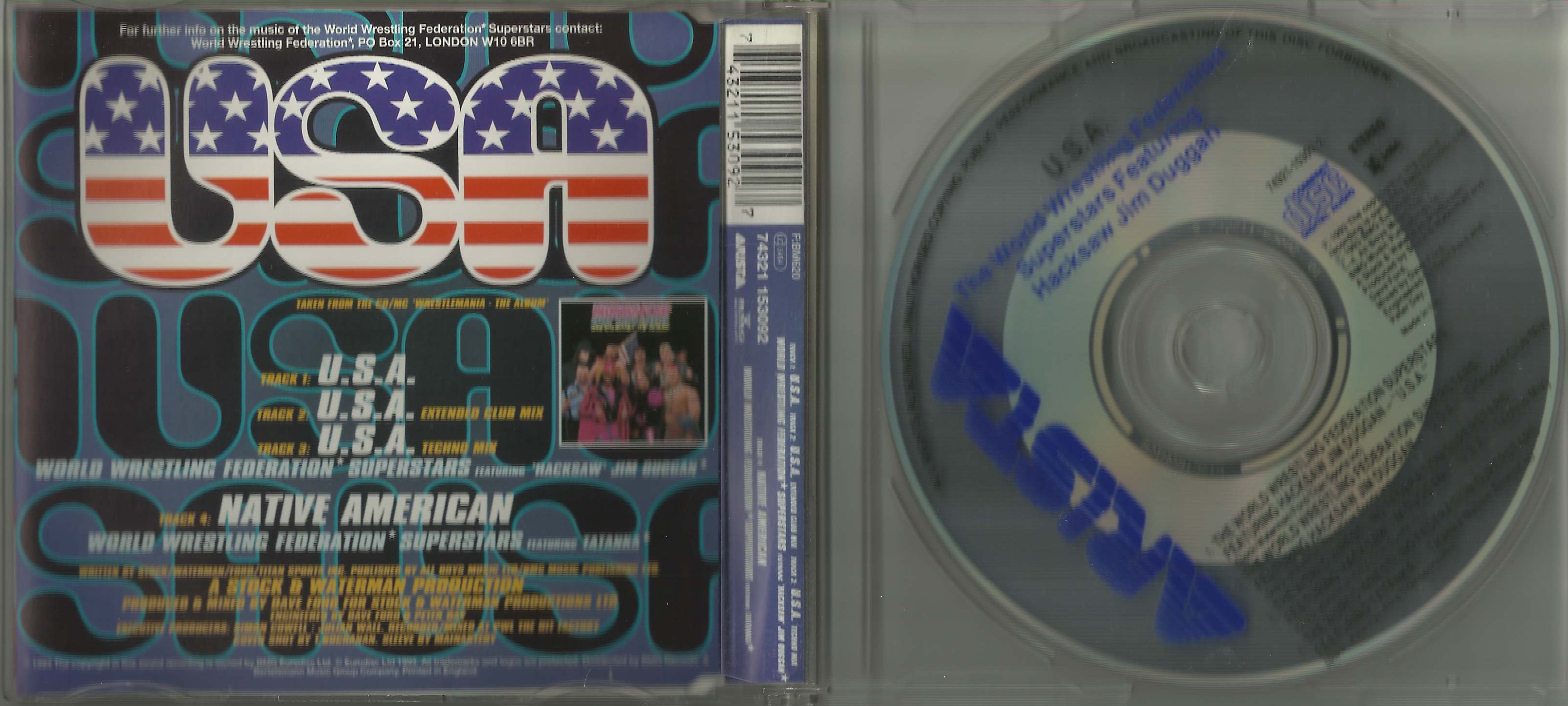 And he writes:
And, yes, I did (sadly!) buy this! 🙂
I just like that ol' Hacksaw gets the A-Side while Tatanka (BUFFALO!) is relegated to the lowly B-Side (kids, ask your parents or grandparents what a B-Side is…).