In the mid-70's Jerry Lawler lent his name a burger restaurant called Smashburger in Memphis, Tennessee and there's the menu.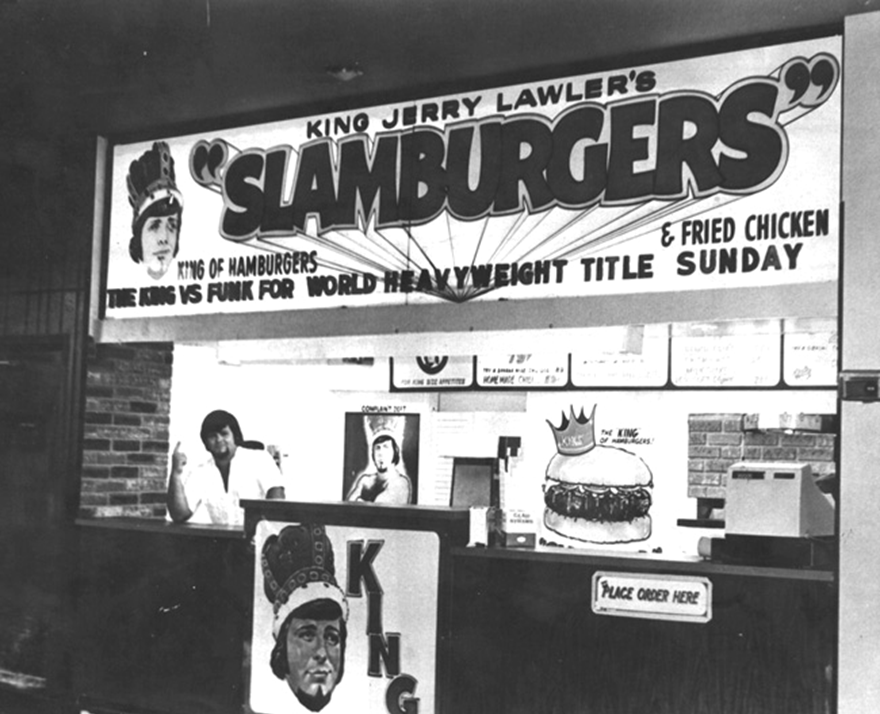 If I was in Memphis in the 70's, I would be all over this place like white on rice!
And check out those prices! Everything is so cheap that you could in fact eat like a King!
Sadly it is closed and the building is apparently empty.  That's the crappy part, guys!