In the late 90's, The Internet was the hot new emerging technology!
WCW wanted to find a new way to make money off of it with their website WCW.com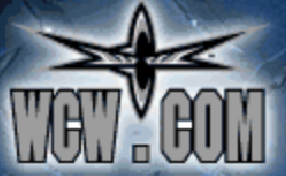 So, in 1997 and 1998 they offered a revolutionary service:
Internet Pay-Per-Views (AKA: iPPVs).
Or should I say Pay-Per-Listens…
For $9.99 you got access to a RealPlayer RealAudio audio stream…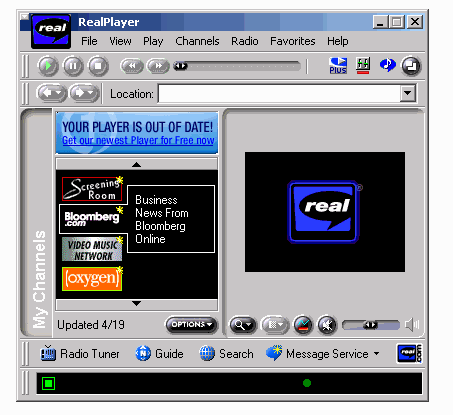 …featuring WCW's "finest" D-List announcers and other useless scrubs (Deli-Boy! Bob Ryder! Mark Madden!) commentating on what was essentially a glorified house show being held in a major city.
And since this was 1997 you were probably listening to this tinny, 128kbps audio stream on a 28.8kbps (if you were lucky) dial-up connection which meant there were a lot of audio interruptions as the audio buffered.
So there was a lot of buffering…
And I do mean a lot of buffering!
There were more Sounds Of Silence in these WCW iPPVs than a Simon And Garfunkel concert!
(Sorry- Mike Check told me to make that reference).
So it was all the fun of watching wrestling except you couldn't actually see anything that was going on and had to depend on a bunch of idiots who were  often making stuff up as they went along instead of actually doing play-by-play.
Here's an excerpt from a LostMedia Wiki article on the events:
In late 1997 and 1998, World Championship Wrestling held six special wrestling events that were broadcasted exclusively via the WCW website. These events were audio-only, with WCW commentator Tony Schiavone providing the play-by-play of each show. Saturday Nitro and Battle in Seattle were both free events. The remaining four were internet "Pay-Per-Views", albeit they were audio streams.

There were six events in total:

WCW Saturday Nitro – June 28th, 1997 from the Great Western Forum (now known as The Forum) in Inglewood, California.

WCW Battle in Seattle – September 19th, 1997 from the KeyArena in Seattle, Washington.

WCW Boston Brawl – January 31st, 1998 from the FleetCenter (now known as the TD Garden) in Boston, Massachusetts.

WCW Malice at the Palace – April 2nd, 1998 from the Ice Palace (now known as the Amalie Arena) in Tampa, Florida.

WCW Profiles in Pain – May 2nd, 1998 from the North Charleston Coliseum in North Charleston, South Carolina.

WCW L.A. Melee – July 10th, 1998 from the Great Western Forum (now known as The Forum) in Inglewood, California.
Of course, since these were Internet Only events the results had no real relevance to what was actually happening on TV or real Pay-Per-Views.
So, WCW allowed you to spend $10 to hear disinterested hacks half-heartedly call a house show card over very spotty streaming audio.
Thanks, but no thanks, WCW!