This is the Hulk Hogan Thunder Mixer. The story goes (as Hulk tells it, anyway) is that he got an offer to endorse the tabletop grill that George Foreman eventually got but lost out on the deal because he was too late in responding to the offer.
Right…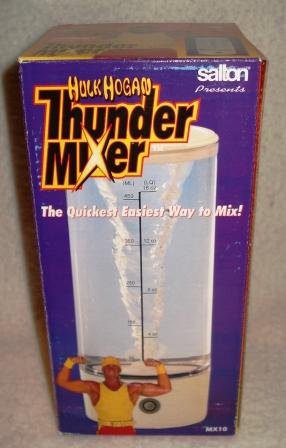 Anyway, this Thunder Mixer is available on Amazon and as of this writing it's selling for… well, just take a look for yourself: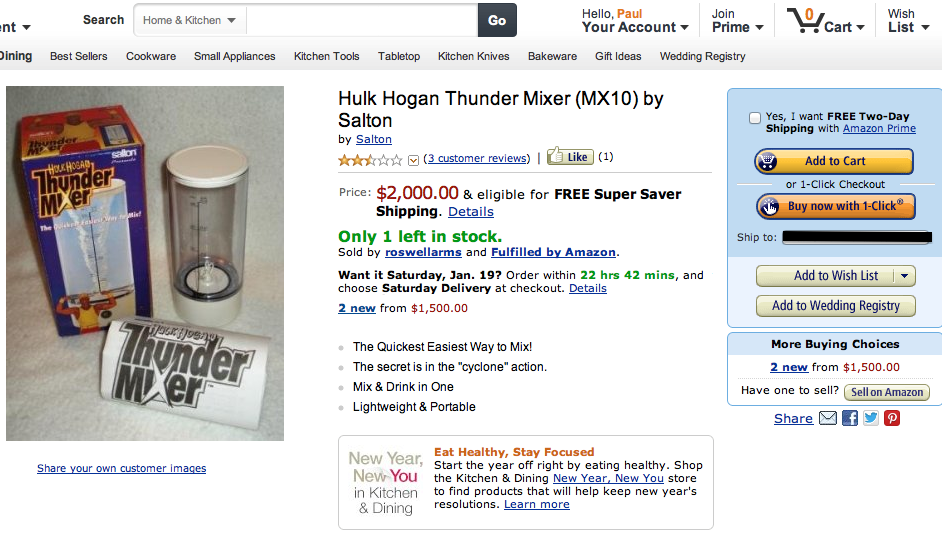 No, I didn't Photoshop that. It's a real screenshot from Amazon as of the time I am writing this.
But hey, look! You can get one cheaper from another Amazon seller for just $1,500!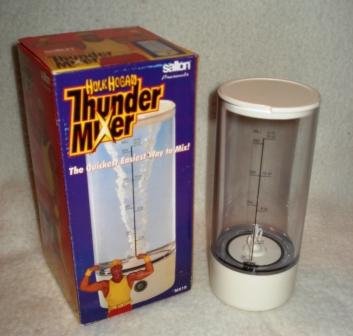 Hurry! There's only 1 left in stock!
Sure, it costs $2,000 but at least it's lightweight and portable!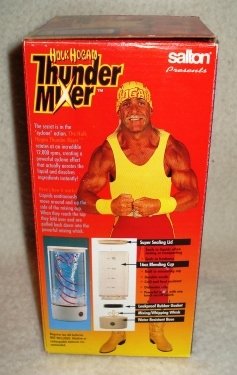 Our own R.D Reynolds is a a proud owner of one of these babies! I've heard that the thing isn't even strong enough to crush ice. I think it was only useful for doing things like mixing chocolate syrup into milk and for that, all you really need are a spoon, and your arm.
UPDATE! Matt over at Dinosaur Dracula (formerly X-Entertainment) found one of these babies at a Yard Sale!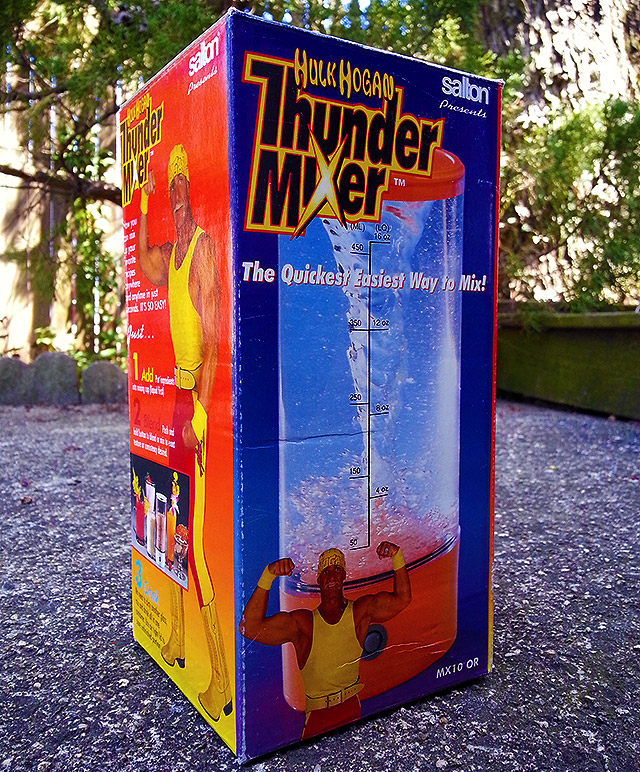 How much did he pay for it? Read the article to find out! 
Do any of you have one of these? Leave a comment below and let us know!