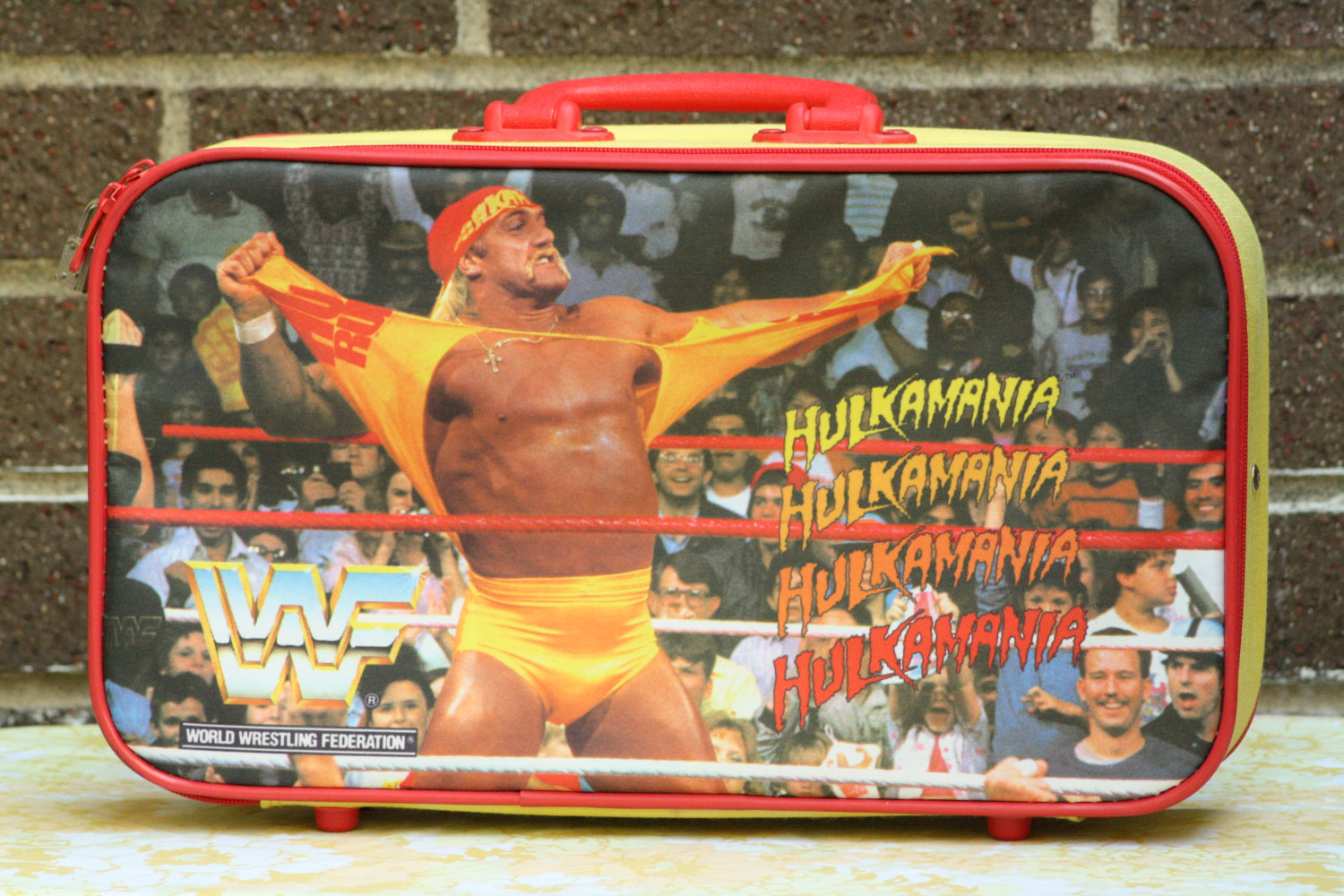 C'mon, Crappers! Fess up!
I know I wasn't the only one who had this Hulk Hogan suitcase.
Tell me at least one of you guys had it, too!
Talk about fashionable luggage!
I remember that the cheap plastic handle broke off from the suitcase just as I was lugging the thing jam-packed full of clothes thru the hotel in an attempt to get it into my room.
It's broken down and not as strong as you'd think it is…
…just like the real Hulk Hogan!