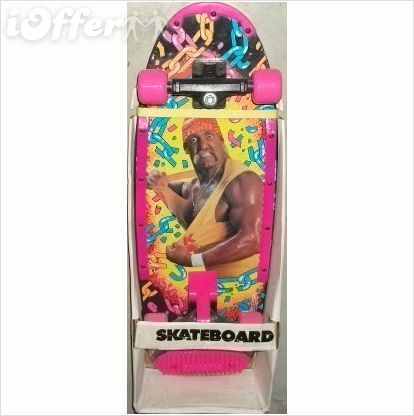 Guess how much the seller on iOffer wants for this Hulk Hogan skateboard…
(Because when I think "Hulk Hogan" I immediately think of hot pink and other bright, vibrant colors…).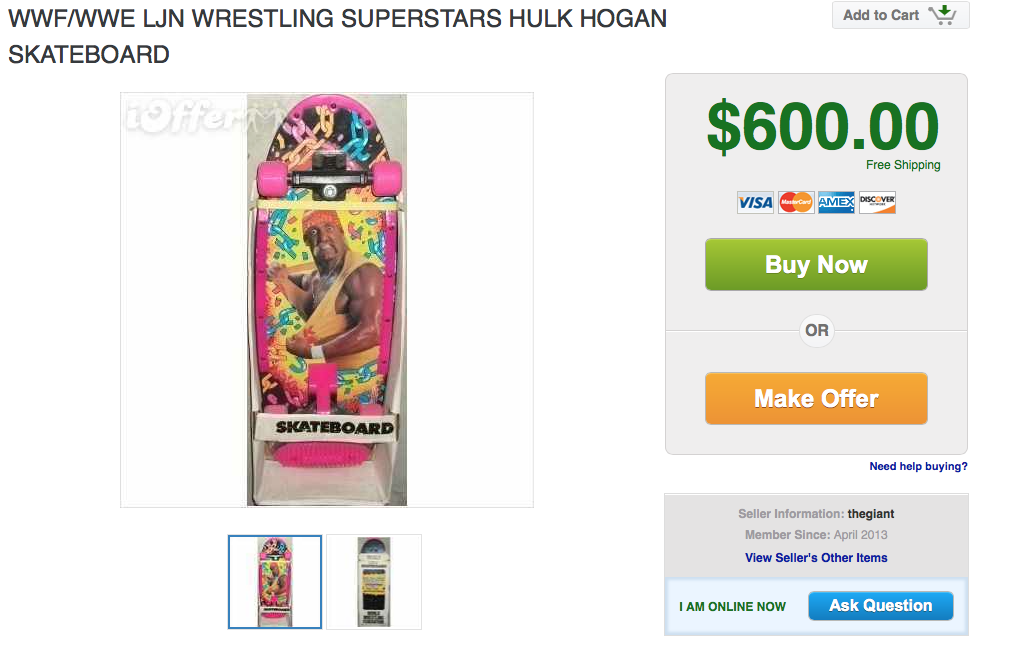 $600!
Buy it only if you're a big Hulk Hogan fan who also loves skating!
Or if you're Shane Douglas circa 1989.